A Passion for Pottery
Art teacher takes pottery to a new level
Hang on for a minute...we're trying to find some more stories you might like.
Sitting alone at a throwing wheel, with a slab of untouched clay can be very labor intensive. It can take hours to even build up a basic structure to start with. The slightest movement of a hand can change the entire piece.
For pottery teacher John Kirke, this is not the case. He enjoys spending time at the wheel, while his hands glide over wet clay shaping and reshaping it into whatever he pleases.
Originally he went to college at Wayne State for a Pre-professional Architecture degree. One of the requirements for this degree was to take a drawing class.
"I took my first art class my sophomore year of college," Kirke said. "I  loved it so much that I changed my major from architecture to art the very next day."
After switching to an art major, Kirke fell in love with pottery.
"A friend of mine in the Studio Arts Program at Wayne State recommended I take a pottery class to see if wheel throwing or sculptural hand building was something I connected with," Kirke said. "The rest is history."
For four years, Kirke studied ceramics in college. He took a couple years off in 2011 to teach middle school art.
As a pottery teacher, Kirke is slightly restricted in what he can make. He has certain projects with set guidelines he must follow when teaching kids. But, as an artist he is free to let his mind wander and complete whatever his heart desires. He spends his entire day teaching pottery at the highschool level just to go home and work on his own pieces.
Kirke has sincCourtesy of John Kirke
e taken the opportunity to pull his wheels out of storage and recalibrate his kiln. He has now worked with clay one way or another for over 15 years.
After moving all his eq
uipment out of storage, Kirke decided to start his own studio right out of his home.
"I needed the challenge back in my life again," Kirke said. "I needed the difficulty that comes with working three dimensional. It's the perfect kind of problem solving workout for my brain."
Originally Kirke wasn't making pieces with the intentions of selling anything. Despite this, he sells his pottery through Magnolia Events Creations in Downtown Omaha. Etsy and Instagram have been other platforms in which Courtesy of John Kirke
he can sell his work. He even does custom orders.
"Oddly enough, I get direct messages on Instagram on a weekly basis from people that see my work and ask about custom pieces for purchase," Kirke said. "If it can be thrown on a wheel and fired in a kiln, I've probably made it at the request of a customer."
Kirke has been asked to make dinner plate sets as wedding gifts. Some of his other works include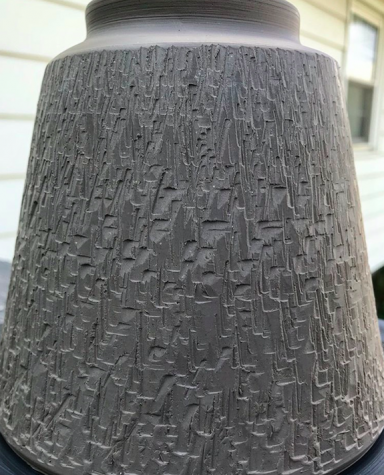 sculptural vases, custom succulent planters and personalized mugs. He can also make seasonal items such as ceramic pumpkins.
For Kirke, it's more than the money. Pottery is about the process. It's about that ah-ha moment when he figure out a solution to a problem that has stumped him for days. Once a piece is completed, there is a sense of pride.
Pottery brings Kirke a sense of peace. To him, pottery is a passion.

About the Writer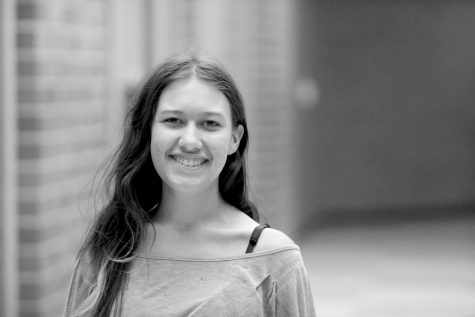 Mackenzie Gonzales, Staff Writer
Mackenzie is a junior in her second year on the journalism staff. Her favorite part of journalism is getting to know the other students in the school....