50 years of Willy Wonka
Remembering a world of pure imagination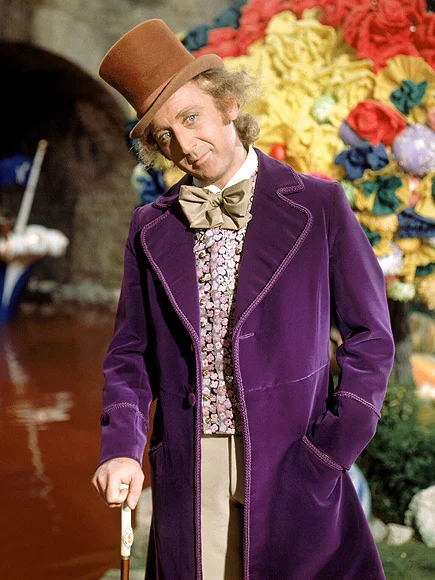 Ever since its release to theatres on June 30, 1971, "Willy Wonka and the Chocolate Factory" has connected with and touched the hearts of millions. Many remember the first time they have seen this movie and it has been a part of a lot of childhood memories. The film had a big impact on American culture and became so well known that in 2014, it was added to the Library of Congress's National Film Registry.
The film is an adaptation of "The Charlie Bucket" book series written by Roald Dahl in 1964. The first book of the series is "Charlie and the Chocolate Factory". Notably, another book was written in 1972, a year after the film's release titled "Charlie and the Great Glass Elevator." Dahl, however, was not at all pleased after seeing the 1971 film adaptation and refused for there to be a sequel so long as he lived.
People Magazine wrote an article in June about the cast reuniting for the 50th anniversary of the movie. In the article, the last four former child stars, Charlie Bucket (Peter Ostrum), Veruca Salt (Julie Dawn Cole), Mike Teevee (Paris Themmen), and Augustus Gloop (Michael Bollner), were gathered together to talk about what souvenirs they kept from filming. Veruca finally got that golden egg that she had wanted, along with a scrumdiddlyumptious bar and a couple of golden tickets on the side after seeing the props being thrown away after filming.
Reading further in the article it talks about the cast reconnecting with each other and how Veruca and Violet Beauregarde (Denise Nickerson) had a crush on Charlie. When filming, they would take turns to stand next to him. But the two felt close together after filming and often referred to each other as"sis." This made it harder for Cole after Nickerson's passing on July 10, 2019.
As well as Violet, Willy Wonka (Gene Wilder) was unable to attend the reunion because of his passing on Aug. 29, 2016. Charlie goes on to elaborate on how he and Wonka were close while filming. After they ate lunch together, they would also share a chocolate bar before returning to the set to film.
Mike Teevee talks about how filming was like a private Disneyland only for the five child actors. Every day was a new adventure for them as there were many sets, such as the chocolate room, the inventing room, etc. They were allowed something special that no one will ever be able to experience again. 
Augustus Gloop admits that filming was not all that easy for him, but sometimes actually scary. The one that was the worst for him was when he was in the chocolate tube. He recalls that it was actually tight and hard to move in it. As well as there being an actual chocolate and water mix that did rise up to his mouth, believing that he was actually going to drown.
This was just one of the scenes that were the children's genuine reaction. This tactic was used throughout the filming of the movie to make it more genuine and believable. Another notable scene is when Willy Wonka yells at Charlie saying, "You get nothing, you lose, good day sir." They both had a good relationship with each other, which made the reaction more heartfelt and real. Originally Wonka wanted to warn Charlie beforehand as to not hurt his feelings, but it was decided otherwise.
A new film is set to be released by Warner Bros. Pictures on March 17, 2023, titled "Wonka." It is directed by Paul King and written by Simon Farnaby and King. The movie will take place before Willy Wonka is world-famous for his chocolate factory.
The leading role of Willy Wonka will be played by Timothée Chalamet who has only recently been in the media. High expectations from me and many others are being held for Chalamet because of Wilder's performance in the 1971 film, however, he has received many nominations for awards such as a BAFTA Award, a Golden Globe Award, a Screen Actors Guild Award, and a Critics' Choice Movie Award, all for Best Actor.
Ever since Dahl wrote the original book in 1964, the idea of this magical, wacky, candy-utopia has been in our heads. Almost everyone has seen a version of this story whether it be the original book, the 1971 movie with Wilder, or the 2005 movie with Johnny Depp. It has reached a vast amount of people and sits in a special place in my heart. The first movie I saw was "Willy Wonka and the Chocolate Factory" on VHS and it always stuck with me. With the new movie "Wonka" coming out in just a few years, it will show another generation this candy-coated story and continue on the legacy of Willy Wonka.