Never a ruff time
High schoolers work at a pet resort near West
When one thinks of a high school job, they often imagine baggers at the grocery store, the teens that greet them when they pick up their kids from KidsNet or the doordashers delivering their food. What they may not think of is the teens taking care of one of the most beloved animals: dogs. Not a dog walker or poop scooper, but ones that work at the pet resorts and doggie daycares. 
The Paw Spa Pet Resort is located just off of Harrison and 168th Street and has over a four star rating on Google reviews. The stand alone business provides services just for dogs, such as day care, overnight care and grooming. The doggie paradise is also a workplace "dream" for many of their receptionists and back workers who are also students at Millard West.  
"I love working at the Paw Spa because it doesn't feel like a job," senior Kody Horrocks said. "Of course, I have to clean and do my everyday duties, but overall, the dogs and people make it feel less of a job."
Horrocks works as a receptionist at the pet resort and works four days a week. Her typical day consists of answering phone calls, responding to emails, checking clients in and out and bringing dogs to the back. She even gets to hang out with her favorite dogs if the business is slow that day. 
"My high school workers help out all over my facility," manager Courtney Kusmierski said. "From assisting my clients in booking and getting the reservations made to actually caring for their loved pets while they are here, my high school workers are essential to the care we give here at the spa."
With the heavy workload high school students face, a low stress job is essential to a balanced schedule. As dogs are a serotonin booster for many people, the job provides that environment for its employees. 
"The job is usually pretty low stress," senior Hope Ashley said. "Working with dogs makes me feel like I am not just working at a minimum wage job, and I make connections with so many of the dogs." 
Like many jobs, the employees learn valuable life skills to apply wherever they go.
"I believe they take away a lot of great skills," Kusmierski said. "Not only do they learn to care for living animals, but they learn how to manage their time, work together as a team and achieve tasks or goals to set for them."
Horrocks feels she is learning more than just life skills but also learning more about the animals themselves, which is valuable for the life path she wants to pursue. 
"Since I want to pursue veterinary science, this job gives me exposure," Horrocks said. "It's good for me to understand the psychology of dogs and how different dogs act."
Overall, the job is paw-some for life skills and low stress for its workers. It provides  a unique and fun way to make money while spending time with lovable animals.
About the Writer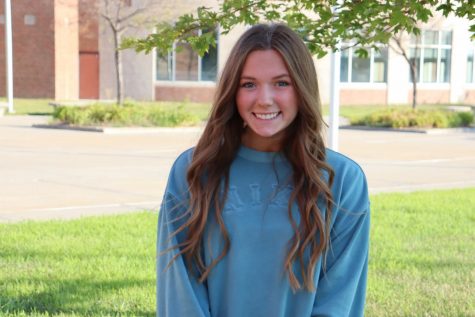 Jenna Reynolds, Features Editor, co-anchor MWHS Wildcat News
Jenna is a senior at Millard West and this is her second year on the Advanced Journalism staff. Her favorite part of Journalism is filming and editing...