Drawing Her Own Path
Senior plans on creating her own animations
With a paint brush in one hand and an iPad in the other, senior Emily Asplin is the Jack of all trades when it comes to art. Asplin acquires both the dedication and illustrative skills to achieve her goal of being an artist in today's modern era.
Ever since Asplin was young, she has been inspired by cartoons and animations. She transferred to Millard West High School her junior year and has become very close with other art students and art teachers.
Asplin has been working for years to develop her own unique style and she is still continuing to learn more ways to differentiate her art from others. Her main inspiration from when she was a child came from artists that produced manga.
"I am going to be a graphic design or an illustrator and I also would like to go into animations," Asplin said. "Anything with art would be great, I can't see myself doing anything other than art after high school."
Asplin has transferred her skills from paper to screens, she has recently been working hard on improving her talents in graphic design. Asplin plans on going to the University of Nebraska Lincoln where she will major in arts and graphic design. She has goals of illustrating for books or creating animated movies and shows. 
"She really excels in illustrations, she has a specific style that's hard to explain," Art teacher Jennifer Hoss-Miller said. "I could definitely see her illustrating in the future, for books or even animations."
Asplin is currently in Advanced Studio Art where she has been translating her art style in multiple forms of media. She has been incorporating graphic design into the class by first sketching her ideas out on her Ipad and then transferring it to her physical project.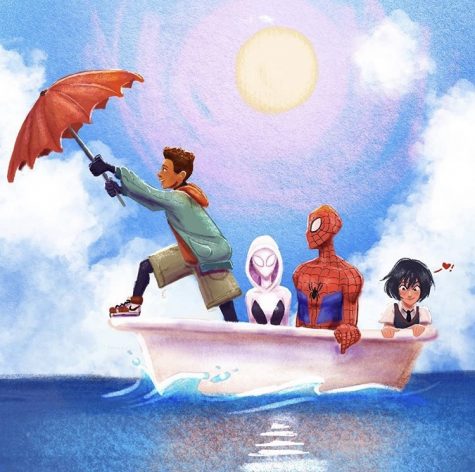 At the end of the class, Hoss-Miller submits student pieces created in the class into differing art competitions. Students also have a chance to build a portfolio that they can use to submit to art schools around the nation.
"I am not going to be surprised if she has her art win awards," senior Olivia Johnson said. "Her style is fantasticals, it combines many different techniques and styles and that is why it is very appealing to multiple people, she is very versatile."
Other than Asplin continuing her art after high school, she has also been creating a small business with her artistic gift. She creates commission art for people that submit requests.
"I do offer commissions, I have gotten a lot in the past and I am currently working on a $130 commision for a group of eight people, I have done a lot of couple commissions for couples and I have drawn someone's cat as well," Asplin said. "I have designed a couple DnD characters for people and I really enjoy drawing someones character for them, it's like a piece of them."
Asplin has been earning money for the commissions she creates for people. She also creates Dungeon and Dragon characters for people that they can use.
Social media has also become an avenue for Asplin to showcase her art. She posts photos and animations of her art on Instagram where she has been gradually gaining more presence for creativity. She has also blown up on Tik Tok for her videos that she makes of her art. Her Instagram and Tik Tok share the same account of @ffauvee.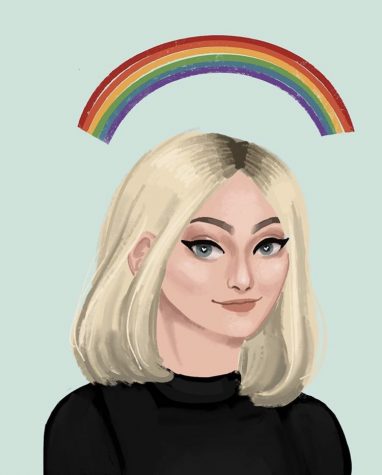 "I have 15k followers on Tik Tok, people I guess really like my art and back in October, I posted  a drawing of a cat in a tuxedo and it blew up, I guess people really like cats," Asplin said. "I have gotten fan art of myself from Tik Tok, people love my art so much they like to draw me, which is crazy to me."
Asplin was shocked by the rapid growth in her popularity on both of her accounts. She is joyful that her art inspires others and hopes that her followers enjoy the art she shares. Asplin is excited to see where art takes her in the future of not only a career but as well as on social media. She only hopes that art continues along with her in life.
"Art has always been the thing that has gotten me through life, it's therapeutic," Asplin said. "I can't imagine my life without art."
Asplin wishes that she can continue to learn and grow as her life moves forward. She will work hard in her current art class and create pieces of unique art that inspires any person that comes across them. 
About the Contributor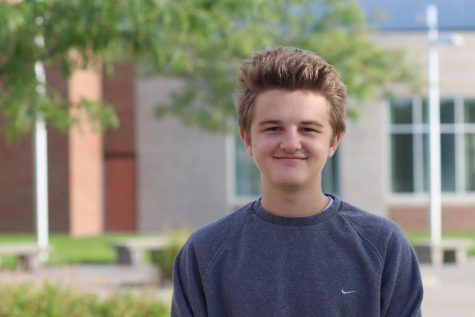 Logan Berggren, Features Editor
Logan is a senior and this is his first year on The Catalyst staff. He enjoys writing Opinion and Feature stories. When he is not writing, he is out taking...