Getting Ahead (Scarf) in the World of Business
Senior turns a hobby into an entrepreneurship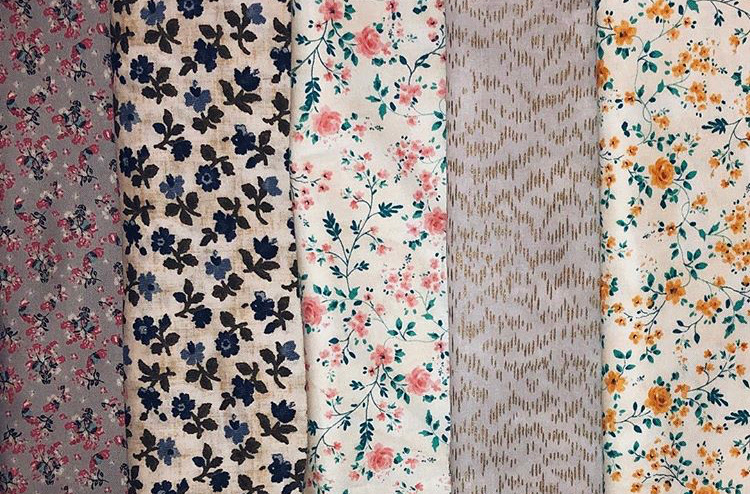 As a young girl, senior Sebrina Houser loved all things arts and crafts. She would draw, paint and even sew. Little did she know, her passion to create would lead her to running her own side business.
Over winter break, Houser used her spare time to make her own hair accessories. She started an Instagram account and spread the word about her creations. She began selling them to people and making a profit.
"I make headbands and headwraps and then I make hair scarves that you can tie around ponytails," Houser said. "I love the headbands and I would buy some of my own but they were super expensive so I wanted to make them for less."
Houser not only involves herself with crafts, but music as well. From music to art, Houser has always had an creative bone in her body since she was a child.
"It's a super big stress reliever for me actually, to just sit down and make stuff," Houser said. "I think that will be helpful for me to relieve stress throughout my life and then get a cool product out of it. I found any creative outlet I can and had gone for it."
Although she had always fancied herself with arts and crafts, Houser was first influenced by her grandma who would sew as well. This is where her sewing journey began.
"I started sewing when I was 12 probably," Houser said. "I saw my grandma do it and I wanted to be able to make me own clothes. I'm a big saver too, and I didn't want to have to spend as much as I was for what I was getting."
After putting her sewing hobby to a halt, she regained inspiration to start it up again after taking a sewing class with sewing teacher, Susan Waldron.
"The excitement of doing a class she wouldn't normally do is good for her," Waldron said. "It's problem solving, comprehension of reading, engineering of fabric, measuring accurately and being precise with cutting. I feel that it is a challenge and upperclassmen like to be at a higher level of thinking."
Mia, Houser's sister, also helps her with her side business, along with her dad helping occasionally. The strenuous process of making head scarves takes round 20 to 30 minutes each. Sebrina and Mia switch off roles during the procedure. While Sebrina will sew, Mia will iron and vise versa. Although starting at $5, due to how time-consuming is was to make the headbands, Houser raised the price to $10.
Through purchasing and helping, Houser's friends and family have supported her with this side business. Senior Aislyn Tyler is one who had bought from Houser.
"They're super cute and can be put perfectly with any outfit," Tyler said. "Sebrina also means the world to me so every chance I have to support her it's important for me that I do."
When Houser finds time in her busy schedule full of Show Choir and other extracurriculars, she continues to create more items for her side business. Although she started with head scarves, she has expanded her items to lanyards, skirts and bags. She continues to learn along the way.
"I think as I learn more, I want to make more things," Houser said. "It's a super fun thing and I would encourage people if they have a random hobby they enjoy to go for it."
Although Houser does not plan to go into business after high school, she wants to continue to make and sell different pieces. Rather than feeling obligated to continue her craft, it is something she enjoys doing in her free time. If there is a sewing machine available to her, she will take advantage if it and use her hobby to her advantage. 
About the Contributors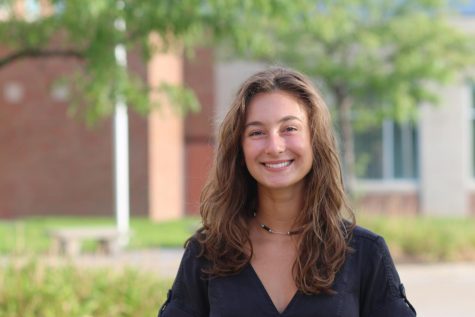 Kaitlyn Willard, Catalyst Editor-in-Chief
Katie is a senior and this his her third year on the CATalyst staff. For the past two years, Katie has served as Features Editor. She enjoys writing and...