Thank You for the Music
Freshman finds herself in song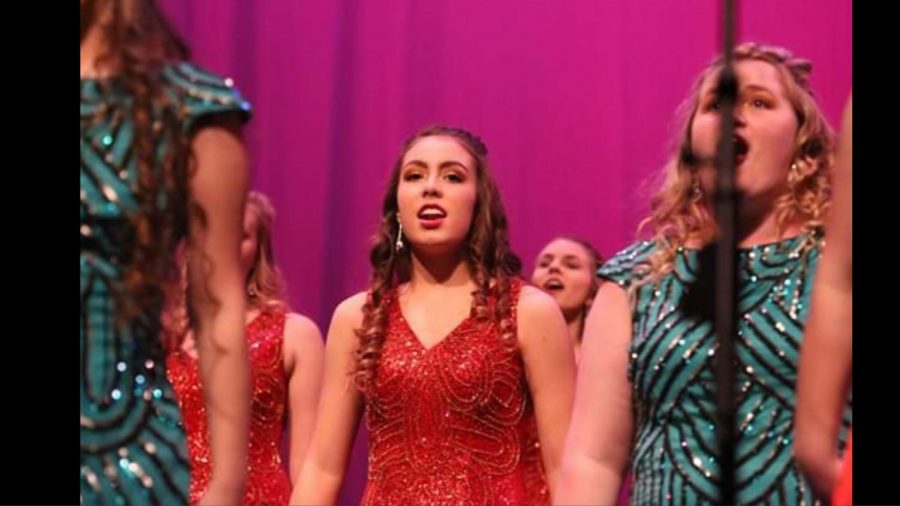 With her heart in melody, thoughts are written on paper and those words turn into song. Freshman Lauren Aguirre was infatuated with music from the beginning. As a baby, her grandma would sing to her and she would hum the tune back. She would play the violin but didn't take lessons until the age of 3. She was surrounded by music. This infatuation turned into a gift throughout the years.
Now that Lauren is in high school, she continues to pursue the art of music. She involves herself in Millard West Choir and Show Choir. Not only does she sing through the school, but she has also been writing her own songs since she was around 8 years old.
"I have a lot of songs, but I am shy about it," Lauren said. "That's what I like doing. Putting my thoughts into songs."
Her voice is only one of the many musical talents. She also has the ability to play multiple instruments. Besides violin lessons, her father and Millard West Spanish Teacher, Juan Aguirre taught her how to play the guitar, starting with chords. From there, she taught herself piano and ukulele.
She takes inspiration from many popular artists today. She even learned how to do runs, a series of notes that ascend or descend, from Ariana Grande. While she enjoys today's music, she also has an appreciation for old music.
"I like to listen to a lot of old music because I feel like back then the meaning to songs was just more real, now it's just different," Lauren said. "But, I love Ed Sheeran and Billie Eilish. They are a really big inspiration to me."
Along with these artists, her family also influences her musically. With family jam sessions, parents who are musicians and a sister that also shares a love for music, Lauren is always surrounded my music. Her dad urges her to sing in coffee shops to share her voice, but she also sings for her church worship team.
"I'm glad she likes to sing in church," Juan said. "That's huge to use her talents. It can help and uplift some people in church. Sometimes when she sings some little kid will come and give her a hug or some other person will come up and say 'You know, you made my day today' and that's what is important to us."  
Since she has started high school, Lauren has not been shy about participating in the Millard West Music Department. Show choir spends competitions together, forming a bond between the ensemble. Not only does she have her family behind her, but her team as well.
"She has had such a great experience in show choir being surrounded by supportive friends and great music teachers," Mother, Erin Aguirre said. "Music has always been important to Lauren, but I think that she has been really inspired this year to "step up her game" and push herself."
Despite being busy with school and extracurriculars, Lauren manages to find the time to lose herself in songwriting and harmonizing with her family. Her mom says her sister and her are able to harmonize together and enjoy doing so.
"I'm so grateful because sometimes I'll just be listening to the radio with my mom and my sister and then we will all sing the exact same harmony," Lauren said. "I feel like that is something not all families experience."
Although unsure of where her future will take her, Lauren plans on continuing her involvement in music in and out of school. Whether or not her path will lead her into the world of music, she will have her melodic gift for life.
"We just let her do whatever is good to her and just continue to encourage her to keep growing and keep playing and don't ever quit playing," Juan said. "God gave her that talent and she should use it."
With her family engulfed in music and countless opportunities throughout her high school career, Lauren Aguirre is bound to make a name for herself
About the Contributor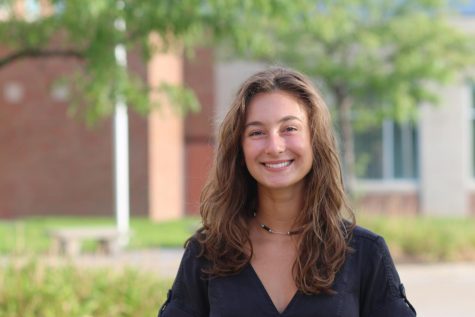 Kaitlyn Willard, Catalyst Editor-in-Chief
Katie is a senior and this his her third year on the CATalyst staff. For the past two years, Katie has served as Features Editor. She enjoys writing and...