A Young Artist's World
Senior creates her own non-profit to help give an art education to local students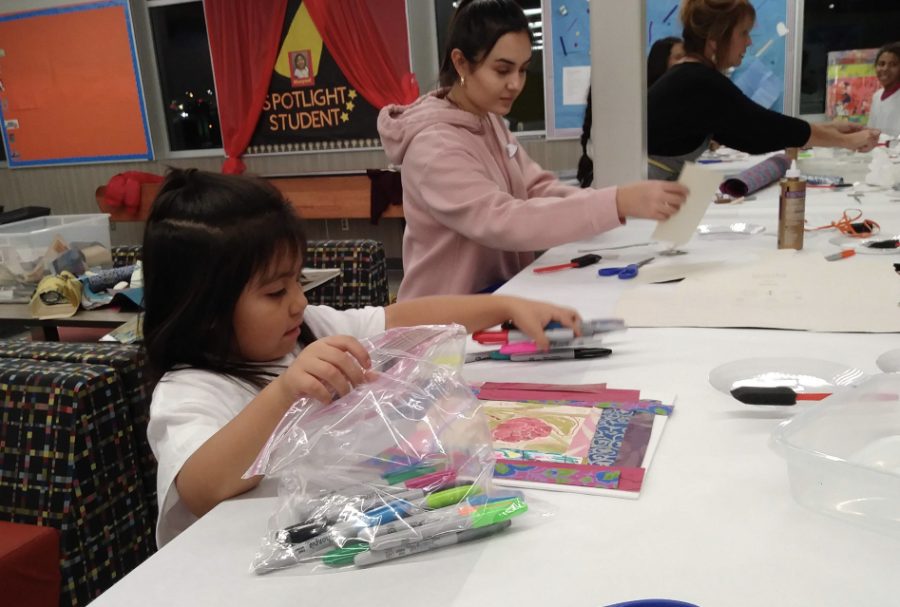 With pencil shavings covering her desk and floor and ink marks smeared all over her hands, senior Jessica Burd put the finishing touches on another drawing. On top of being an AP student, founder and member of the Millard West Quiz Bowl team and an involved member of DECA, Jessica has also founded her own non-profit art organization.
Throughout the years Jessica had always used art as her escape from the chaos of her life. It proved to be a relaxing outlet for Jessica during her junior year of high school after she had been formally diagnosed with ADD, Attention Deficit Disorder. Drawing and other art-forms helped her overcome the intimidated and unorganized feelings that ADD caused her to form. Knowing how important art was to her, she wished that elementary and middle schoolers in Millard had the opportunity to have a better education in art, so Jessica formed her non-profit, Alchemy Arts, in March of her junior year.
"Art has always been my saving grace, a cathartic catalyst for self-expression," Jessica said. "In the Middle Ages, alchemists dedicated their lives to transforming mundane elements like lead into gold. Similar to alchemists, artists transform seemingly futile objects into complex, beautiful masterpieces. I wanted to capture this magical spirit of creation and share my passion, so I created Alchemy Arts."
When forming Alchemy Arts, Jessica's mission was to supply young students with quality content and programming. Instead of fitting into a mold, she wanted to enable students to find their own creative journey in a safe, innovative environment with the help and expertise of local artists. While working to create her non-profit Jessica fell back on skills she had obtained from her experience on DECA and from being a Joslyn Art Museum volunteer. Alchemy Arts was fully funded by generous donations from around the local community.
Jessica did not build this organization all on her own, however. About a year ago, she contacted Carolyn Anderson the executive director of WhyArts, a nonprofit organization that provides Omaha's underserved populations with inclusive arts programming. WhyArts contracts professional artists to conduct workshops as well as build original art curriculum for schools and social service agencies. Throughout the process of creating Alchemy Arts, Anderson became a mentor for Jessica and helped guide her through the tasks of raising donations, hiring local artists and buying the necessary supplies. Jessica's mom, Michelle Burd, was also a major help on the business aspect of things.
"Jessi is always coming up with new ideas of how she can make a difference," Michelle Burd said. "My main role in helping Jessi create Alchemy Arts was basically the business part of it all. I also helped with gathering information on potential locations, but she had the vision and the work ethic to make that vision happen."
Alchemy Arts is located at the Millard Central Boys and Girls Club. Sessions were held about once a month, depending on the kids in the Boys and Girls Club's schedules. Each session a different artist from around the metro came in and taught a new skill or project. The projects ranged between a variety of visual arts: collages, sculptures, painting, drawing and even spray painting. Senior Kaylee Hallgren had the opportunity to join Jessica during a few of her sessions throughout the past year.
"Jessi has an incredible work ethic while also finding ways to have fun as she goes," Hallgren said. "Working with Jessi on her nonprofit was amazing. We were able to bounce ideas off of each other and find ways to implement them. Alchemy Arts offers a way for underprivileged children across Omaha to be exposed to the beauty and effects of art."
During the monthly sessions Jessica allowed the artists that she brought in to take the lead while she supervised and provided help when needed. Working with Anderson gave Jessica access to a wide network of local artists that she could reach out to about running a meeting. Every month Jessica tried to bring in a new artist that has a different perspective and expertise than the artists from the previous months.
"Providing kids at the Millard Central Boys and Girls Club expertise from professional artists and access to quality art supplies gives them the opportunity to explore their interests," Jessica said. "Kids are the future and we owe it to them to give them quality resources to succeed. Talent is equally distributed in the world, but opportunity is not."
Although Jessica was mainly in charge of solely the business aspect of Alchemy Arts, she was still able to have a hand in each project. Every month Jessica looked forward to working with all of the young, aspiring artists and being able to impact their lives in a positive way.
When first forming Alchemy Arts, Jessica was just looking to learn more about business management and give students unique art programming that's supersedes traditional art education in schools, but the experience she ended up with proved to her that helping out fellow community members is more important than any personal gains.
About the Writer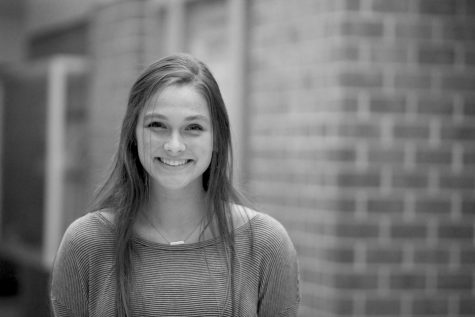 Madelyn Augustine, News Director
Maddie is a senior in her first year working for the CATalyst. She is also a two year member of the Prowler Yearbook staff. Feature writing and photography...