Volunteering to Represent Unified Message
Junior gets involved to help special needs students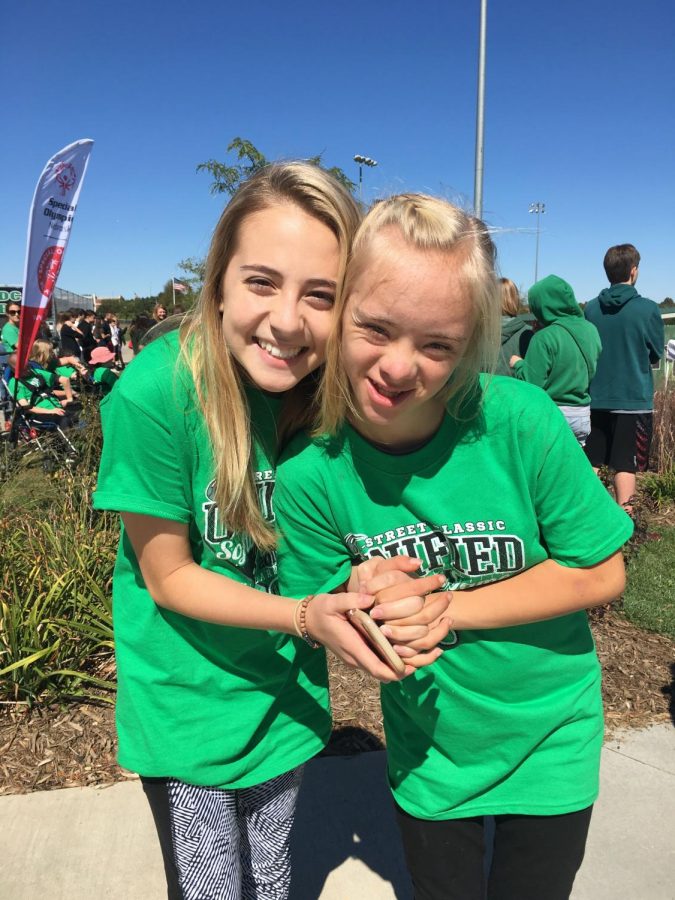 Entering high school can be a big step, it's definitely a change from middle school and can be especially hard to find clubs to get involved in. However, for junior Sophia Hill she knew just how to do that as a freshman. She jumped right in volunteering to helping out others by joining West Friends, Unified Bowling and participating in the Unified Softball games. Hill also was one of the main organizers for the "Spread the word to end the word" campaign, encouraging people to watch words they use to describe and talk to people with limited abilities.
Starting in middle school, Hill was involved in activities and clubs to work with special needs students. She had older cousins already in them at West that highly encouraged her to try them out herself. They helped get her in these clubs and inspired her to have something to be in when she got to high school.
"I got involved with the special needs program in middle school and loved it," Hill said. "It jumpstarted me to join all the other activities I'm involved in as well. Working with the students and seeing how happy they get being able to play sports or be in clubs really drives me forward keep doing more."
During her sophomore year, Hill became President of West Friends along with senior Rebekah Hitz. Together they help lead meetings, make sure everything gets done and act as role models for the other students that attend.
"Sophie never does anything halfway and puts her all into everything she does, I have no idea how she does it," Hitz said. "You can always count her to be kind while also getting the job at hand done. As co-leaders of West Friends it all runs smoothly together because I tend to procrastinate more, but she's the opposite so it balances out for the better."
Hill has enjoyed every moment since being part of West Friends and Unified Bowling. Meeting lots of new friends along the way. Hill has made an impact on many of the special needs students she helps. She shows them that disabilities don't have to get in the way of making friends or playing sports that they want to.
"I love being part of Unified Bowling and I think my favorite part is just seeing how happy the athletes get playing on the team," Hill said. "If anything they've taught me to be more compassionate and just kinder in general to everyone I meet because you never know what they're going through."
Outside of school, Hill volunteers as part of the Youth Activation Committee for Special Olympics, representing her school and spreading the Unified message of inclusivity. She is also a coordinator for Unlimited Possibilities which helps put on a fall dance and a Prom so students of different abilities can still have a fun night. Hill is always trying to get more people to join and can see the value of having people work with the students. She sees how important it is to give them a space to participate in these activities too.
"Working with these students is a lot of fun and I like getting to be a role model for other students in the club on how to work with them and still treat them just like any of their other friends," Hill said. "These clubs just give me the opportunity to meet and talk with so many more people and I've loved every second of it."
Aside from working with the athletes in Unified Sports, Hill has to work closely with the sponsors as well to get everything done. The Unified Sports, like softball and bowling, give Hill another chance to work with the students she talks to all the time with West Friends. Building closer bonds with them and helping out coaches as much as she can. West Friend sponsor Bret Siepker, has been seeing and working with Hill for three years now. Turning to her for help and getting to see the work she does for the students.
"Sophia helps out in the clubs a lot by offering the students a friend they genuinely trust and love," Siepker said. "It's awesome to see her dedicate so much of her time to the students and teammates inside and outside of school. Anytime they are in need of assistance she is there to support and advocate for the ACP kids."
Hill looks out for others and helps them in anyway she can. Dedicating her time to volunteering for causes and works beyond herself to truly represent a message of inclusivity among all athletes and students.                                                                                                      
About the Writer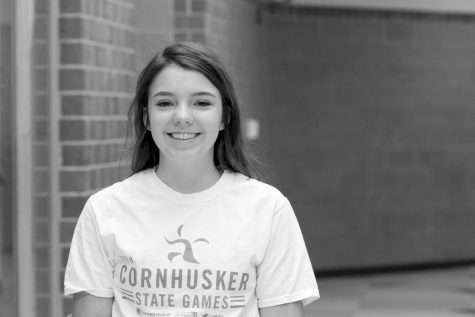 Savannah Clites, Staff Writer
Savannah is a sophomore in her first year of Advanced Journalism. Savannah enjoys writing feature stories and the photography aspect of journalism. Aside...