Strings coming to life
Orchestra held their first live performance since 2020
The auditorium stage on March 2 featured organized rows of students holding stringed instruments at the ready. Masked and focused, each musician coordinated the sounds of their own music, flowing through the room, in the first in-person concert of the year. Following many of the music programs, the orchestra was able to have their first live audience performance.
While the number of attendees was limited to 40% capacity for the orchestra, this did not diminish the steps students took in order to prepare for their concert as each student put in their time to rehearse. 
"To prepare for the concert we just practiced in class every day leading up to the concert for a while back," freshman Xander Park said. "Each orchestra prepared two songs, and one where they played together. The only people that were in the orchestra and were not in the concert would be the online learners." 
Even though only in-person learners were on stage, online students in the orchestra were still given an opportunity to share their talents in a separate event.
"All of the students were offered the opportunity to perform in the concert and learn the music," orchestra conductor Samuel Zeleski said. "My online learners chose not to participate, opting instead for preparing an individual recital piece which was performed for each other, and myself, the following day. They found this experience to be better suited to their needs and therefore more worthwhile than participation in the large ensemble."
Despite the separation between the students, the entire orchestra still prepared for their show with the stringed instruments holding the spotlight on stage.
"In a traditional orchestra, string instruments play with wind, brass and percussion instruments to provide a large and complex sound to the audience," senior Luke Skrabal said. "Because of COVID, I have not played in a full orchestra setting in more than a year. This has been disappointing because wind and brass instruments are like the icing on the cake; string instruments alone sound great, but wind and brass instruments add to the overall complex flavor of the music."
While this was the orchestra's first live performance of the school year, it will not be their last as the program plans to have another show in May with the inclusion of a variety of pieces chosen by senior members of the orchestra.
About the Writer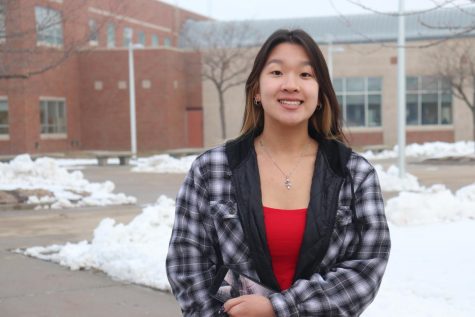 Michelle Zhang, Staff Reporter
Michelle is a senior back for her third year on The CATalyst. She enjoys writing opinion and entertainment stories. Outside of school, she works at a daycare,...