Indicating their intent
Athletes sign to their future colleges
On Wednesday, Feb. 3, senior athletes gathered in Wildcat I to sign their letters of intent on the second National Signing Day of the 2020-2021 school year. By signing, the athletes made their commitments to the schools of their choice official. 
The event starts with each athlete introducing themselves, the college/university they have decided on, possibly their major and ending with their gratitude to Millard West and their coaches. Then they sign their letters, and end with taking pictures with friends, coaches and families. Three signings take place throughout the year in fall, winter and spring.
"For athletes that want to continue playing after high school, it's a nice recognition of their commitment to their sport," activities director Lance Smith said. "For many it is a symbolic moment where they form that permanent connection with their college. College and university coaches also encourage kids to participate because it is a good way to promote their institutions as well on social media or in the press."
The day wielded excitement for the 18 athletes partaking in the ceremony. Festivities included banners, cookie cakes decorated with the college of the athlete's choice and a photo backdrop for pictures afterward. 
"I signed with Wayne State College," senior Zachary Coleman said. "Growing up signing day was always my favorite event during a football off-season. I love the recruiting aspect of sports, so for me to be able to participate in something I've cared for so long about was very important."
While the day is meaningful to the athletes and their supporters, it's also important to the coaches who have impacted the players. 
"The football staff has a great sense of pride when colleges offer Millard West football players a chance to continue playing," head football coach Kirk Peterson said. "I think it's important for kids to participate in the signing because it shows families that wonder if Millard West Football can assist them in the efforts to play after high school. Like it or not, families now do pick high schools based on how good their teams are as well as the high schools ability to get them looked at to play in college regardless of a Division I program all the way to NAIA programs and Millard West has a really good track record of that.  We try and help the kids attain their dreams and they in turn help us attract new players by participating in signing day promoting Millard West — it's a win-win situation."
Athletes appreciate the help of their coaches to get them ready to play at a collegiate level and their support throughout the high school seasons. 
"My coaches have done so much for me," Coleman said. "They showed me you have to grind for everything you want, and it's not always given to you. That made earning a chance to play football at the next level so much sweeter, and signing day is really just the icing on the cake." 
The second signing day since COVID began ran smoothly and the virus hasn't stopped the ceremonious celebration from occurring. 
"The biggest thing is making sure everyone is wearing their masks when they are around people other than their family," Smith said. "We made some small changes, such as spreading people out at the tables and making them walk to the podium instead of passing a mic from person to person. Fortunately, we moved signing day into the gym a couple of years ago, which gives us plenty of space and ventilation for families to enjoy the event." 
Signing day is only the beginning of the process as the athletes start their athletic journey on the collegiate level, and more athletes will sign in the spring.
About the Writer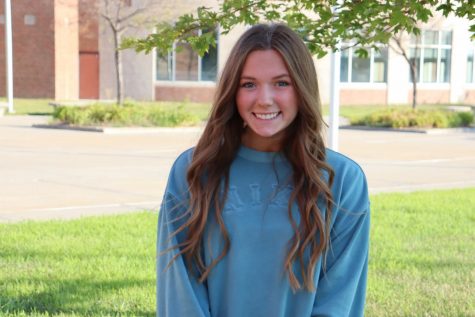 Jenna Reynolds, Features Editor, co-anchor MWHS Wildcat News
Jenna is a senior at Millard West and this is her second year on the Advanced Journalism staff. Her favorite part of Journalism is filming and editing...