The real elves of Santa's workshop
Students share seasonal job at a local toy company
Along with the holiday season, comes the increased spending of gift givers and bargain shoppers. Many stores hire seasonal workers to compensate for the extra sales they receive and these additional openings are perfect for busy teens to make some extra cash in just a month or two. Around 20 of Millard West's students seem to have found the merriest job in a toy warehouse. 
Fat Brain Toys, a top educational toy company based out of Elkhorn, Nebraska, hires their seasonal employees, also known as the "Elf Crew." This crew helps out picking, boxing, verifying and packing their plethora of Christmas gift orders. Operating seven days a week from eight in the morning to 10 at night, they are sure to deliver toys fast and efficient. Sending out somewhere around 10,000 to 12,000 orders every day to people all over the country. 
"I started working at Fat Brain because a lot of my friends already worked there," senior Madison Ruhga said. "The hours are really flexible, you can pretty much choose your own hours and they will schedule you. The pay is also very nice compared to other jobs."
Unlike most jobs, where employers interview you deciding if you are fit for the job, Fat Brain hires any extra elves they can wrangle up. With competing wages, which raise 25 cents with every year you work there, the job is too easy to pass up for busy students like senior Will Ekborg who is involved in fall and spring sports. 
"This is my third year working at Fat Brain," Ekborg said. "I continue to work because the job has great hours, great pay and my boss is a very good person. The environment they have created there is fun because everyone is in a good mood and joyful."
Bernie Lorkovic, one of the bosses at the warehouse, cultivates a fun atmosphere to work in by making tasks that are repetitive and partially dull more upbeat. He truly turns the warehouse into what someone may only imagine Santa's Workshop to be like. Lorkovic adds to the spirit by playing Christmas music, asking trivia questions with cash rewards and constantly checking up on his workers making sure they still feel jolly. He also adds an incentive for workers to add more hours to their schedule by adding a dollar for every hour you work if you go over 15 hours in one pay week. 
"Since the onset on COVID, we have seen triple digit growth in the packages that we ship," Lorkovic said. "Of course, this has greatly increased the need for manpower. High school and college students have been a tremendous help in meeting our shipping goals. We could not do it without them. We feel it is also a win for students because we can be very flexible and work around their busy school schedule."
In the past few years, the number of West students employed at Fat Brain has risen. Many of the students see this as a huge plus to working there. 
"It's nice seeing so many familiar faces at work," Ruhga said. "It makes it easier to want to go to work because I know I'll see my friends or other people I know from school."
While the pay, atmosphere and flexibility are all huge bonuses to the seasonal job, the unifying goal between all of the workers is to get the toys out to the customers in time for Christmas. The role of an "elf" at Fat Brain is just as merry and bright as it is in the movies. 
About the Contributor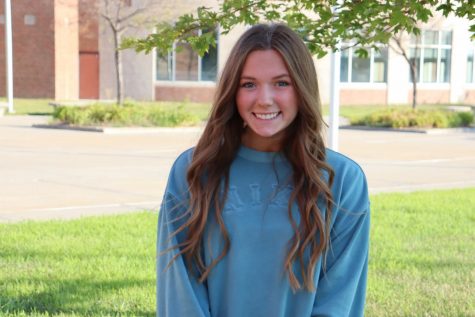 Jenna Reynolds, Features Editor, co-anchor MWHS Wildcat News
Jenna is a senior at Millard West and this is her second year on the Advanced Journalism staff. Her favorite part of Journalism is filming and editing...