Quiet, Heavy Dreams tells a new story
Rising country artist Zach Bryan releases long anticipated EP
On November 27, Alt-Country riser, Zach Bryan, released his second project of 2020, an EP (Extended Play) entitled "Quiet, Heavy Dreams." The EP, which was recorded entirely from a barn on Bryan's property comes just six months after the release of his second album, "Elisabeth." 
Bryan, who is an active member of the U.S. Navy, was launched into the spotlight in September of 2019 after recording himself strumming on his guitar outside his Navy barracks in the 95 degree heat. The video of Bryan belting lyrics he had written only minutes before has since been streamed over seven million times, without any industry assist or promotion and earned Bryan comparisons to country greats like Johnny Cash and Waylon Jennings. 
"Quiet, Heavy Dreams" has been a long awaited EP, as fans of the Oklahoma native have been talking about its release since May. Bryan's Twitter has been overflowing with support from fans who want to stream official recordings of songs previously released in videos on Twitter, Instagram and YouTube. 
The EP kicks off with "Let You Down," one of the faster paced songs on the record. Bryan sings about a relationship tainted by substance abuse and the repetitive loop he is thrown into as a result. When a recording of this piece was originally posted to YouTube, Bryan received praise for writing lyrics that hit home and telling a story that is so often lived out by others. 
'My past lives inside me and it's branched out from my liver / I am not the evil that you make me out to be / I will let you down and that's a damn guarantee / I'll let you down, darlin' down babe just like I did before / you'll just keep on slammin' closed hollow unlocked doors'
"Crooked Teeth" is one of the only songs on the EP not previously released on social media platforms. It seems to set the scene of a man committing a crime, a storyline that some of the following tracks continue. Bryan's authentic storytelling paired with the catchy rhythm of this piece allows the audience to picture a man who has gone crazy after losing a lover. It's implied that he's so upset that he beats her new man and leaves him for dead in Texas. It's not often you'll find yourself singing along to a murder ballad, but Bryan has proved it's possible.
'If two fill ups is all it costs I guess I'll make the drive / Down past the Texas line to make sure he's not alive / I dumped him off of a river bridge in the Fall of '84 / Word got around that he climbed out of that muddy red river floor…I lost my bride to the finest man she claims to have ever known / When she got to the parking lot his knees were already blown / Love is such a mighty drug, a mightier disease'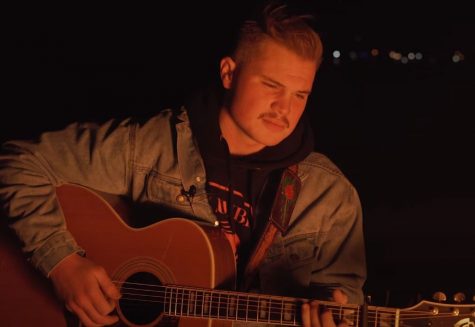 It's unclear where "November Air" falls within the timeline of the story the EP is telling, but listeners have placed it subsequent to the crime committed in "Crooked Teeth" as the narrator is telling his mother goodbye before heading on the run. However, I feel these lyrics are purely Bryan reaching out and singing to his late mother who passed away in 2016. He recalls memories of his childhood longing to hold her and show her the man he has become. 
'Dear mama, they were wonderful / All the sights you'll never see / And do you mind if I hold you / I'd grab you by the arms, tell you what it means / you could take a worthless poor boy from the flats and make him mean something' 
In my opinion, "Birmingham" is where the story continues as Bryan describes what life is like on the run. He vividly describes how his back crawls knowing the cops are after him, and how the weight of his actions are bringing him down. This track has more production to it than most of Bryan's music while still maintaining the raw and acoustic sound that originally gave him the spotlight.
'I am not a bad man but there's bullets in my skin / Take me down to the river, My blood all on the floor / 'cause I don't know if I can carry this weight much longer anymore. / Take me up the mountain on a cloud bound for the sky / Don't go prayin' for me 'cause tonight I'm prepared to die' 
Bryan opens up the fifth track with a few beautiful bars of harmonica. After only a few listens, "Traveling Man" quickly became one of my favorite songs on the EP. The lyrics are softly crooned over a tune that sticks in your head. While some of Bryan's audience has placed it into the storyline as another 'man on the run' song, it feels like so much more than that. 
'I won't stay too long and leave too soon / the best time for going is when the going' scares you. / There's some headlights burnin' down the highway / and I think that I may just hitch me a ride / I'm a traveling man by trade sir / we're all running from the things inside
The final track, "Quiet, Heavy Dreams" simply and phenomenally displays the feeling of yearning and longing for someone as the narrator works long hours far from home. He dreams of a place where he can go and be with the woman he loves, which motivates him to work harder. Like the love songs Bryan sings about in this piece, the lyrics stay with you. 
Even though Bryan just recently broke into the country music scene, he has already proved that listeners connect and engage with the stripped down and independent sound that he brings to the table. Like homemade sweet tea, the level of personalization and raw emotion displayed throughout  his work allows listeners to connect with his music and his ability to write and perform such vivid lyrics allow him to share a piece of himself, in turn creating a bond with his fans that most only dream of attaining. "Quiet, Heavy Dreams" is an example of what mainstream country music should sound and feel like.
5/5
About the Contributor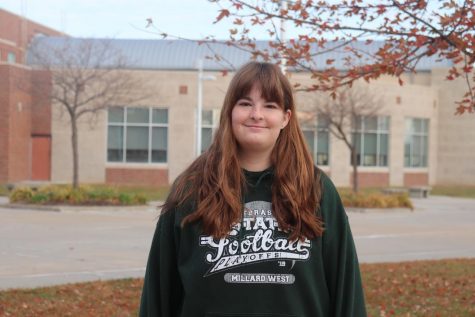 Tenley Wright, Chief Photographer
Tenley is a senior and this is her third year as a part of the Advanced Journalism staff. She can usually be found on the sidelines at any sporting event...