Students display talents on screen
Theater department hosts annual Cabaret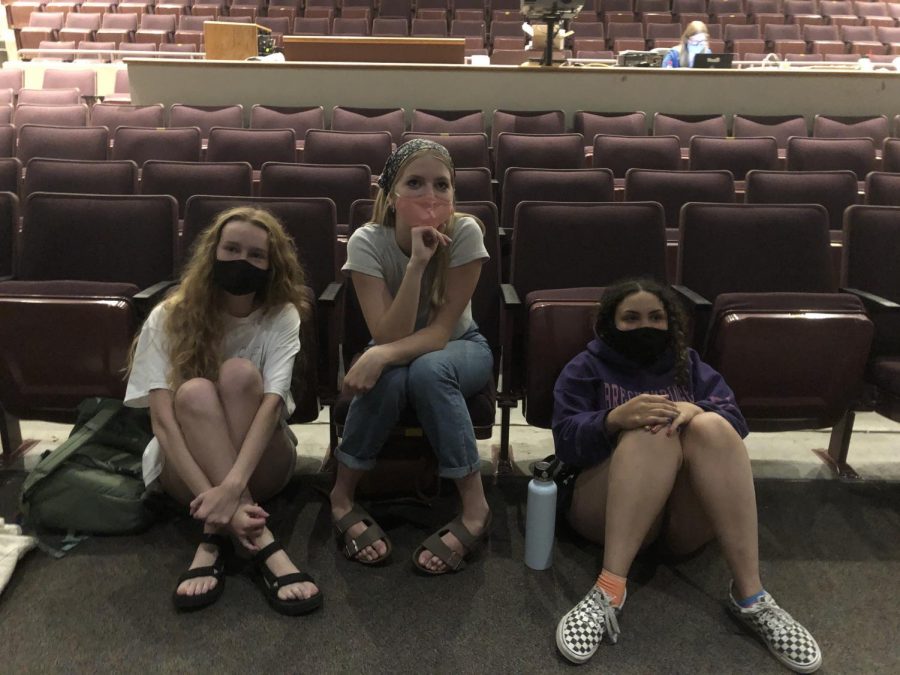 On Thursday, September 3, the Theater and Drama Club gathered in the Auditorium for their annual Cabaret.
This event is a way for students to display their talents and abilities with other members in the club. Instead of focusing on performances only, they had the intent of students getting to know each other better through these videos.
"Cabaret is an opportunity for students to showcase things like monologues, scenes, solos, duets and anything else they might want to show," senior Isabella Reilly said. "We wanted to do this at the beginning of the year so we could get to know each other. We also wanted to have an upperclassmen event first in hopes that it could encourage the underclassmen to get involved at their upcoming Cabaret."
To prepare for this, students pre recorded their act on their own for online submissions to be shown at the viewing, rather than the usual audition done in the spring.
"I guess I was a bit unprepared for the show because I had sent in an old audition," junior Zane Petersen said. "The process still consisted of finding a song I wanted to sing, finding an accompaniment to it and recording myself singing it to the track."
Instead of auditioning and getting to move onto the live show, any clip submitted was shown. The officers took all of the students' work and created one video for everyone to watch.
"After we received every submission, I edited them together into a 30-minute long video that we showed at our following drama club meeting," senior and Drama Club Vice President Edison Geiler said. "The editing took a little while because there were some issues with the links, but the video turned out great and our club members enjoyed sitting together viewing it."
Students could come into the auditorium to watch in person while social distancing or join over Zoom.
"This event sort of gives students who submitted a boost of confidence going forward this year," Theater Director Brooke Phillips said. "Hopefully, this will empower the younger kids in the upcoming Underclassmen Cabaret empowerment to share their talents."
Despite the numerous COVID-19 restrictions and the new circumstances, the theater department was still able to have their first in-person meeting. After the success of this event, the club will continue to provide theater experiences throughout the year.