The Bachelor brackets
A dedicated fan who watches the show for more than just the drama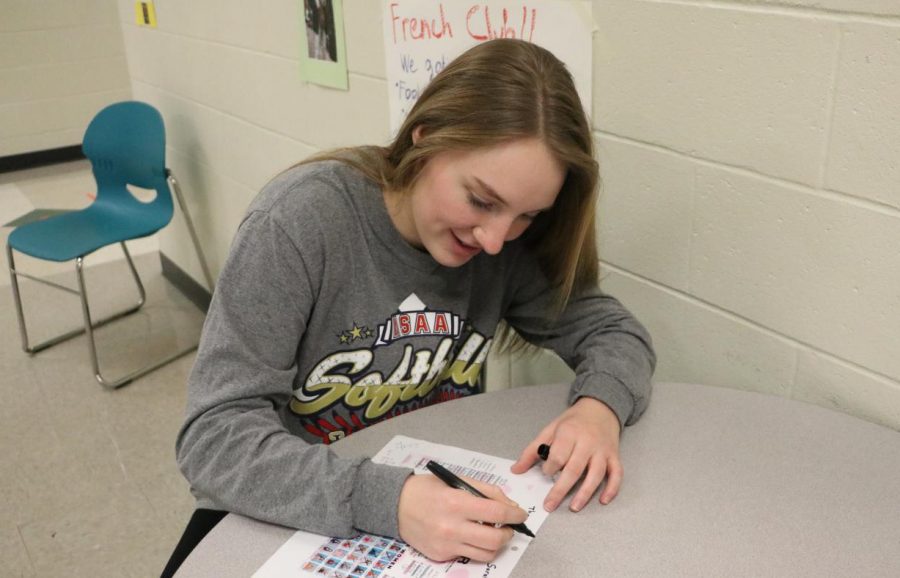 The Bachelor, a reality TV series where an attractive young man known as the Bachelor starts the season with a plethora of young women looking for love. Throughout the season, he will eliminate ladies week by week as they fall in love with him in order to select his wife. The show has acquired many devoted fans whose guilty pleasure is watching the drama unfold on each week's newest episode. While most viewers watch and talk about it amongst their friends, some fans are far more involved, one of those being senior Sarah Feuker. 
Feuker has been watching the show since 2014 with her sister, Rachel Fueker. They started watching season 17, where Sean Lowe ended up proposing to Catherine Giudici. This is now their seventh year watching the romance unfold. Fueker has become a huge fan over the years and started filling out brackets last year for Colton Underwood's season, to determine which girls went home week by week. 
This year she uses a folder which holds an official bracket with rules and her mom's and sister's brackets as well as her own and a few extra. On the front, she has a picture of Peter Weber, this year's bachelor, with his hometown and age. 
"It didn't take long to put together at all, I just spent some time printing off 20 or so brackets," Sarah Feuker said. "Before the season, one day I just searched for 'Bachelor Brackets' and someone made one with the same layout every year, so that has been really nice to use."
Every Monday, Fueker, her mom, her sister and the occasional guest fill out a bracket before the episode begins. Sarah also gives brackets to her friends to fill out as well to add to the competition component of the brackets. 
"The fact that she took time to make a bracket and put things in a folder and carry around shows that she loves The Bachelor a lot," senior Molly Koca said. "It is so Sarah to go all out and start this competition. Sarah and I have a recap of the show every Tuesday in calc."
While Sarah Feuker's brackets show how devoted of a fan she is, they also give her an opportunity to bond with friends and family over all the drama throughout the season. Making the show hold a more special meaning. 
"I think it helps me bond with my friends and family because it is something we all enjoy watching and laughing together about and it is fun to discuss our thoughts week by week," Sarah Feuker said. "Getting to spend quality time with my sister is something I look forward to. With me going off to college next year, it's nice to just have our own girls night."
With Rachel Feuker, Sarah's sister, getting married soon, she is not around as often, making quality time with her sister sparse. The show makes meeting up with each other a weekly priority.  
"We have so much fun Googling the different contestants and comparing our choices," Rachel Feuker said. "It brings lots of laughs and some good sisterly competition."
So far this season, three episodes have aired. There has been an extensive amount of talk on twitter and other social media about who the frontrunners are for Weber's season. Drama has already unfolded between the women in the house creating fan favorites and least favorites. 
"As far as this season, my top three girls are Madison, Victoria P. and Kelley," Sarah Feuker said. "I think Madison is the front runner and I like her the best. She went on a very personal date with Peter on their one on one, since his parents were renewing their vows. People not as high on my list are Hannah Ann and Kelsey. The whole thing with the champagne stealing showed Kelsey may not have the purest personality and Hannah Ann just rubs me the wrong way."
While Monday's are often dreaded days for most, Bachelor Monday gives Sarah Feuker something to look forward to in order to brighten the day while watching the drama play out and spending quality time with family and friends.     
About the Contributor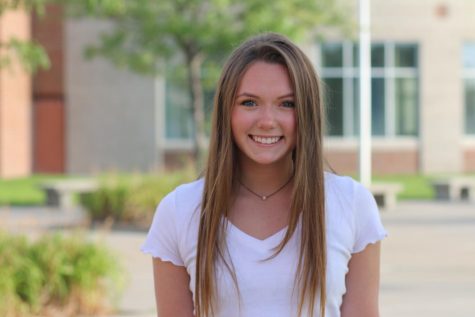 Jenna Reynolds, Staff Reporter
Jenna is a junior and this is her first year being a part of the Advanced Journalism staff. She is a member of the National Honor Society and is the VP...