Growing up gifted
How one student has developed their vocal talent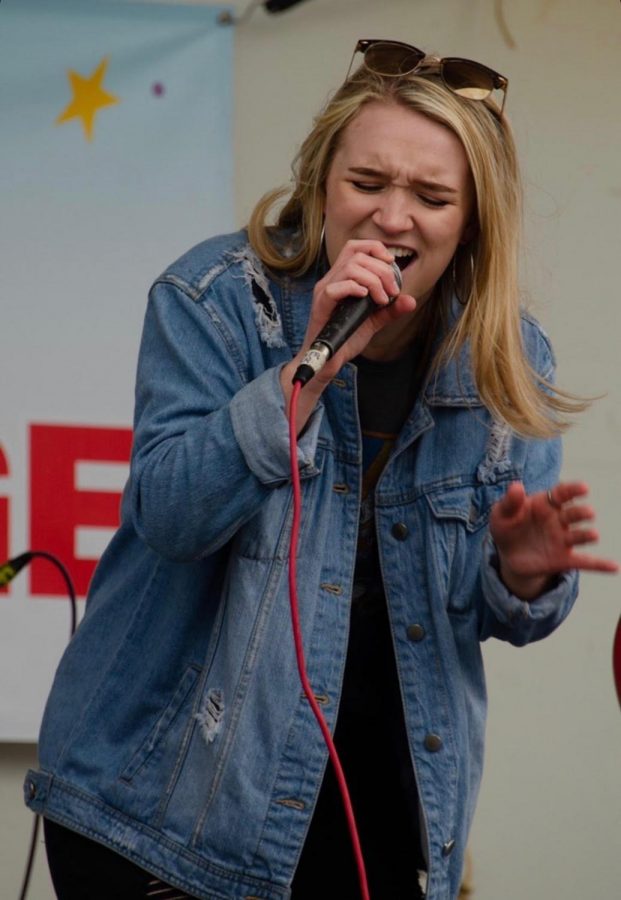 From blasting music in the car to singing in the shower, most children grow up around music. However, for some people, this casual hobby turns into a full-time passion as they learn to develop their voice. One individual has become an inspiration to many others around her with the amount of love she puts into her music. Through training, performance and dedication, senior Chloe Moore has been able to develop her talent as a vocalist.
Moore knew she had a passion for the art form from the very young age of around 9. No matter what she was doing, she would always be doing so while singing. Despite annoying those around her with the frequent chanting, the devotion to music stuck. By developing her craft, Moore has been able to perform at various local events, be a member of show choir and perform in various musicals.
"My brother would always yell at me in the morning while I sang because he was trying to sleep," Moore said. "It's something I've always stuck with and it's been a constant source of joy in my life."
It takes a lot more than just natural ability and appeal to understand choral music. Through voice lessons and choir, people like Moore have the ability to expand their knowledge of music composition and technique that is needed to have a full understanding of how to sing properly, which is a long process that not many have the devotion to work on. However, Moore has dedicated most of her time to truly develop her voice.
"I started voice lessons in fourth grade, and they've taught me a lot about the technicality of singing that I hadn't known before," Moore said. "Getting involved with show choir and musicals has furthered my passion because it gave me a place to express my love for music. It also allowed me to meet some fantastic friends."
Rather than just performing in school functions and activities, Moore is also involved in many singing events in the community. She has sung at concerts such as Jazz on the Green, Playing with Fire and the Christmas Spectacular at the Holland Center. Concerts are a way for Moore to showcase her talents, and she has been involved in more than she can count. Many of these events are brought to her attention by the programs that she is involved with and the connections she has in the music world. One of her favorite opportunities that she has gotten through the program BluesEd is the choice to play with a band. By joining programs and keeping herself busy, she has fully integrated herself into the music community.
"Music has changed my life by giving me an outlet to express myself fully," Moore said. "Music has allowed me to say things that I wouldn't be able to express in my own words. It's also introduced me to a world of amazing people that I wouldn't be here without."
For Moore, music will continue to be a constant source of excitement in her life. She hopes to continue to grow her skills and technique in the area. Through constant hard work and determination, Moore has grown up to be an amazing vocalist that inspires everyone around her. 
"Chloe has always been someone I looked up to," junior Kody Horrocks said. "She has an unbelievable amount of talent, and you can always tell she really cares about the music and how she is portraying it."
Moore is someone that people admire in the music department for all of her dedication to the art. She hopes to make this a lifelong hobby that can always bring her joy. For this senior, music has followed her throughout all her years as a student and will continue to follow her for many years to come.
About the Contributor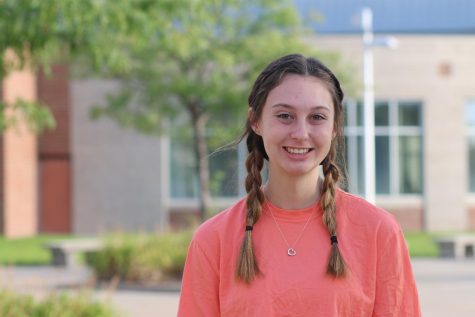 Anna Blumenthal, Staff Reporter
Anna is a junior and this is her first year on the Advanced Journalism staff. Her favorite articles to write are Opinion and Entertainment stories. She...