Kindness over the summer
Junior goes on a life changing mission trip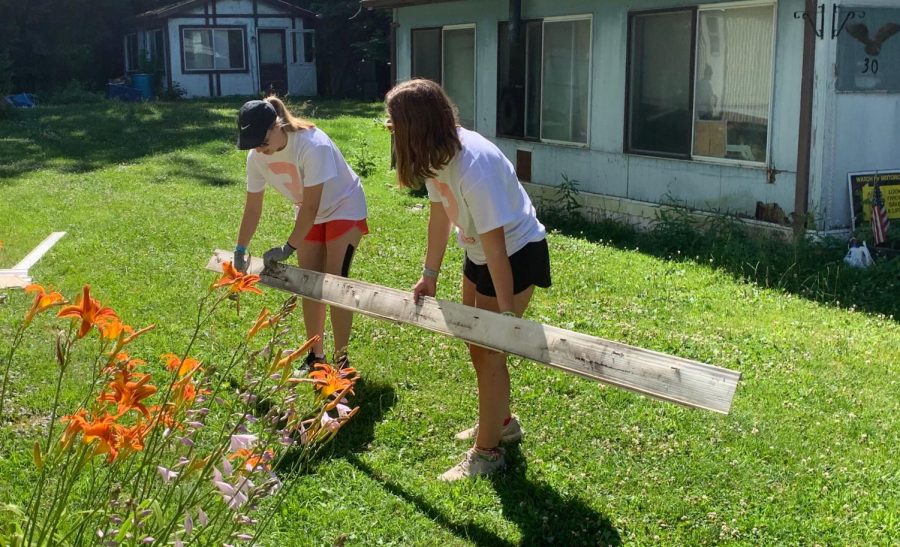 In the summer, a lot of families and people go on vacation and little trips to relax and enjoy time away from work or from school and studying.This summer, junior Erica Michel went on a trip that was hard work but much more meaningful.
Traveling and helping people has always been an important aspect of Michel's life and for the past two summers she has gotten to visit different cities to help families while she is on a mission trip. Usually on these mission trips the volunteers help out with building and painting houses for people who cannot afford to fix their houses themselves. The goal for the six to nine days they are there are to finish fixing the houses. All together, they usually fix about 45 houses with 40 people from one church working on the houses but more people working on them from other Mission groups from around the world. 
 This past summer Michel went on a mission trip to Erie, Pennsylvania with the Saint Thomas Lutheran Church to help out the citizens in Erie that could not afford to fix their houses themselves. Going to Erie, about 40 people volunteered and went with this church but more volunteers came from other churches around the world. They went for about nine days which includes drive time. The average day in a Mission trip is wake up and go to service in the morning and eat breakfast and then go to your assigned work site and do what is required like building and painting. After all the hard work on the houses were done they would eat dinner and have another service to end the night. Michel's work site for Erie was painting and skirting the trailer. They also built a deck for another house. All together they finished about 45 houses for the people in Erie.
"My favorite part was getting to know our resident who's houses we fixed because they had such good back stories and it was so eye opening," Michel said. "The hardest part was definitely saying goodbye and seeing all the people struggling to make due there."

In 2018 on Michel's first mission trip, they went to Tennessee to help the people that live there. Michel decided to go on the Tennessee mission trip because her brother went the previous year and he loved it and it inspired her to go on the mission trip the summer after. For the Tennessee trip they went for 6 ish days with about 40 people from her church. While they were there, they focused on fixing peoples houses and making connections with each other and the people that lived there. As well as working hard to get all the houses finished, they also went around town and did some fun activities. For example, they went and visited Beale Street which is the synonymous for having the best blues music in America. The schedule for this mission trip was around the same, they ate breakfast in the morning, had service and then went to the work site. After they were done at the work site they ate dinner and had one more service to end the night. 
"My favorite place i've gone on a mission trip is Tennessee because it was so cool and we got to go to Beale Street," Michel said. "Going on mission trips is special because people from all over the US come together and work through god which is so much fun." 
Next summer in 2020 Michel is planning to go to Hamilton, Ohio to continue in helping people in need and showing kindness in love to everyone through god.
About the Contributor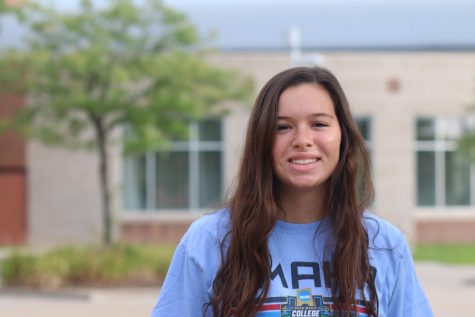 Michelle Miller, Staff Reporter
Michelle is a sophomore at Millard West and this is her first year on the Advanced Journalism staff. Her favorite parts of journalism are Feature stories...