Authentic with a Twist
New Mexican restaurant serves up the classics and some modern surprises
The smell of Mexican spices and grilled vegetables wafted through the air as I entered the tiny restaurant. In the back, a guy was working tirelessly, cooking up something to remember.
Located on the Northeast corner of 168th and Harrison rests El Alambre, a small restaurant. Feather flags advertise "Tacos!" or "Burritos!" in front of the strip where Marco's Pizza, Family Video and now El Alambre sits. The restaurant's first location in Oak View Mall took sixth on KETV's list of the metro's best tacos. So it comes as no surprise they decide to expand their successful business into West Omaha. Its grand opening on June 22nd drew in a lot of people ready to get their Mexican fix.
To get the best experience, my entire family joined me on this flavor filled adventure. We called in our order at six o'clock on a Sunday, opting for takeout. But for those that enjoy the sit down experience, El Alambre has two four-top tables and an eight seat counter. 
After placing our order, a total of ten items, we were told the wait would be 15 minutes. When we arrived, the cashier at the pick up counter relayed the unfortunate news that our order wasn't ready yet. We couldn't be too frustrated, though, because a mom and her two children sat eating their burritos and quesadillas with much delight, talking to each other about how good the food was. Eventually, after a total time of 22 minutes, our order was ready to come home with us.
I started with their tacos. 
The meat options ranged from grilled steak, chicken, pork, and sausage, to the more exotic choices like cheek and tongue. For the price of $2.25 a taco (and $1.50 on Tuesdays), we had to try more than one. My chicken taco was constructed on two thin, four inch corn tortillas, with shredded chicken, onion and guacamole. The chicken was a bit underwhelming. It tasted boiled and lacked seasoning. The pork taco, although the better of the two, was under seasoned as well. What made that one stand out was the tenderness of the pork. On both tacos, the smooth, velvety guacamole and traditional tortilla were very great additions that formed a more well rounded taco. 
The grilled steak burrito was next. 
The steak was reminiscent of PepperJax in the way it was chopped thin. The flavor certainly did not disappoint. In one bite you got Mexican rice, seasoned steak, soft flour tortilla, guacamole, cheese, bursting tomatoes and cooling sour cream. One problem I found was ratio of rice to the other ingredients. Sometimes it overpowered the rest of the wonderful textures and flavors. That being said, getting a decent burrito the size of someone's head for $6.45 is a deal I'd take any day of the week.
Of course, we couldn't eat their food without getting their namesake and house speciality: the Alambres! This $8.99 dish (the most expensive thing on their menu) comes served in a bowl with a couple of corn tortillas on the side. Both methods, eating with a fork and on a tortilla, were effective and yummy ways to dig in. The sauteed steak, luscious fatty bacon, spicy ground chorizo and tenderly grilled peppers and onions meld their flavors together under a layer of cheese. While the vegetables were heavenly and the bacon a nice surprise, the cheese was stringy and chewy. It was a bit of a let down to the melted cheese I was expecting.
Most of the food there was delicious, but nothing could outdo the Asada Fries. I admit, I was a bit skeptical: How does a Mexican restaurant put their spin on an American classic like the fry? Masterfully, that's how. A solid foundation of golden, crispy fries laid at the bottom of the dish. In an impressive feat, the creamy nacho cheese didn't sog the fries and complimented the steak. Fresh tomatoes, onions and jalapenos were sprinkled on top and the heavy drizzles of sour cream and guacamole added some spice relief. For a large portion of something that good, $6.45 is a remarkable price.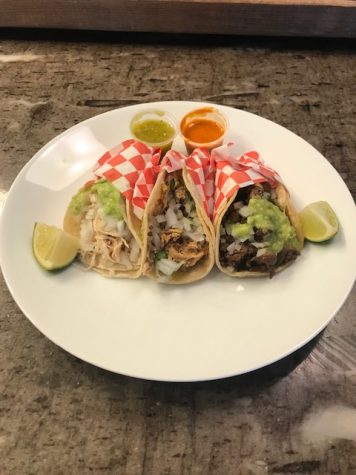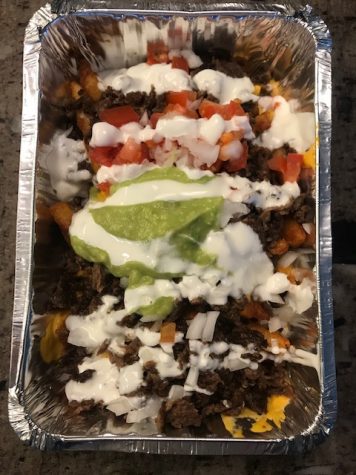 The next time you are in the mood for traditional, yet unique Mexican food, consider El Alambre. Their wide variety of options has something for everyone at a super affordable price. Full stomachs and satisfaction will be abound.