Multiple statements about fashion
Senior designs for Omaha Fashion Week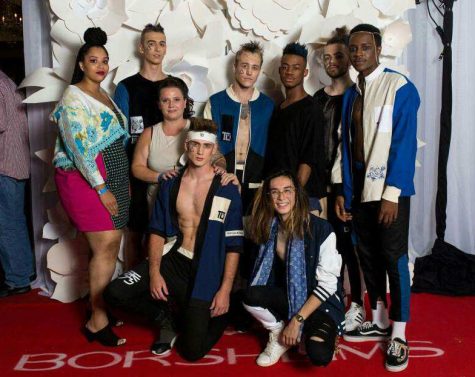 The camera's flash and people cheer as one by one models strut the runway. The splendors of Omaha Fashion Week excite many, but very few people would actually think twice about participating. Senior and aspiring designer, Austin Do, did just that.
Do designed a collection of clothes to be showcased for the Omaha Fashion Week. For Do, there is no better way of getting the exposure you need than by participating in the event.
"Omaha Fashion Week is an outlet for emerging and experienced designers to share their work with the Omaha and Midwest community," Do said. "It's a way to expose yourself and connect with other wonderful and inspiring artists."
Do has always been creative. He just needed to find the right outlet and form of expression to channel this creativity through.
"Ever since I was a kid I knew I was put here to create, not just work, I just had to find the right medium for my creativity," Do said. "My passion for fashion started with me developing my own unique style. It was a way for me to stand out"
There are many stages within the process of getting accepted into Omaha Fashion Week.
"First you have to apply online," Do said. "They basically just ask you a bunch of general questions and stuff about the collection you're planning on making and they sort of weed you out that way. Then you go through the presentation stage where you basically just show them your sketches or whatever it is you have to show them."
Do has made lasting relationships with some people through designing. Friendships were bound to be created when you're working with someone so closely about something you both are passionate about.  
"I've met a lot of people through fashion, models, designers, photographers, hairstylists and makeup artists," Do said. "Friendships definitely grew once I started putting myself out there."
While designing clothes you have to make a bunch of important decisions. Of those important decisions is picking out which model you want to show off your collection. For Do, it was relatively easy.
"It's pretty easy to find models," Do said. "They have a thing called model call and basically people just come and walk in front of you and you get to pick which models to show off your collection. I knew most of them. A lot of them were my friends. I told them to go."
Ideas for a collection didn't just appear out of thin air. Everyone draws inspiration from something. Do draws inspiration from a multitude of things, but this collection just happened to be music.
"A lot of my inspiration comes from the music I listen to," Do said. "I listen to a lot of underground artists. So they inspire me a lot. I kind of have different inspirations for every collection I do so it really just depends on what I want and what my vision is."
Everything Do designs he puts together in his basement.
Alone.
"I make everything in my basement," Do said. "I do It all alone which can be tough, but it definitely gives you a lot of experience."
Do sells all of his clothing, and soon, much of it will be available online.
"Everything I make is for sale," Do said. "We're going to have a website up as soon as I get my named trademarked"
And Do knows his career is going places.
"A large calling line, that'd be really cool," Do said. "It definitely takes a lot of hard work, but you just have to see yourself there. That's the only way it's going to get done."
Do shows an extreme amount of dedication to his craft by staying up real late at night to go and work alone in a basement on some clothes.
You'd have to be either out of your mind or genuinely passionate to be able to do what Do is doing.
About the Contributor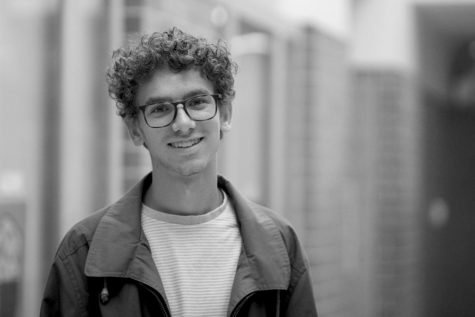 Cole Filer, Broadcast Editor-in-Chief
Cole is a Senior Millard West CATalyst and MWHS Wildcat News staff  member, returning for his second year on the team. In the previous year he had been...