DECA takes on State
Students compete on their business skills at a state level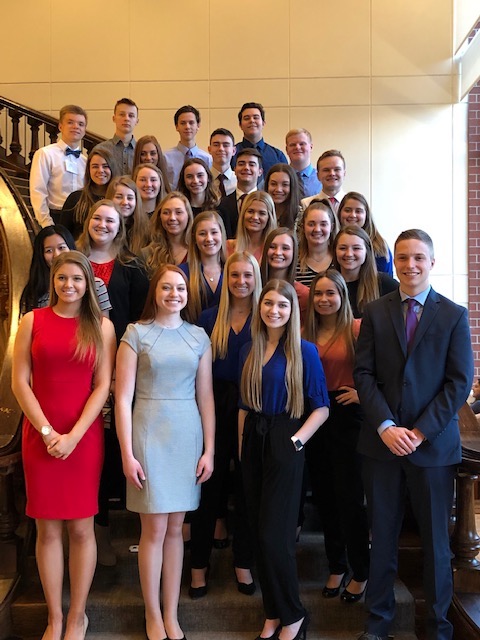 On March 14 and 15, Millard West DECA took a trip to Lincoln to compete in the State competition alongside roughly 800 other DECA members. With 38 students competing, 15 placed in the top three, qualifying for Nationals in Orlando, Florida on March 25 through the 31.
State itself consisted of a 100 question industry-based test and two role plays. As a senior in Advanced Marketing, going to state entailed a 20-page research project along with a presentation. The test is done prior to State, but still counts towards the competition. During these role plays, students have to think quick on their feet and indulge themselves into a potential situation that may happen while in the business world. Members prepare by practice tests and scenarios. Senior and co-president Elise Fricke placed first in her role play, earning her spot at Nationals.
"You get 10 minutes to solve a business problem they give you then after those 10 minutes are up you present them with the information and they ask you questions," Fricke said. "I was a manager at a hotel and one of my employees was using one of our new systems informally and weren't treating our customers how they should have been. I had to address the situation and solve it in a professional way."
Senior Nick Anderson placed first in a franchise business plan with a perfect score of 40/40. He, along with his partner and brother, senior Gabe Anderson, will present their franchise down in Florida for Nationals. The project was over a Car Washing Business which is based off of their family owned business Tommy's Express Car Wash.
"All year, we spent practicing for that and writing it and making it as perfect as we could," Anderson said. "Getting first made me really happy and it is just really exciting all around. All that hard work and dedication paying off feels great so being able to go to Nationals and not only going, but with a project and being in a category you know you can do really well in is also really satisfying and motivational."
To prepare for Nationals, DECA members practice more role plays or make revisions on their projects. Judges at state give students feedback on what they can improve on. Practice tests are accessible through Classroom and students practice role plays in class.
With a successful round in State, 15 of 38 qualifying students earned their ticket to Orlando. To qualify for Nationals, students must be in the top two for the 100 question test or the top three in role play. Although 15 Millard West competitors earned a spot at Nationals, only 10 are able to travel to compete due to personal reasons.
"I'm really proud of all of them," business teacher and DECA Sponsor Butler said. "They worked really hard and we had so many first places. They really did a great job this year."
DECA has continued to be victorious in the State competition since the organization started. The students' dedication to their projects and work ended up paying off.
"It's a great organization to prepare them for the business world and even beyond the business world," business teacher and DECA Sponsor Lori Scolaro said. "Any time you will be interviewing with somebody you will be doing some marketing and trying to convince them to hire you over anybody else. It really gives them those valuable business skills for life after Millard West."
Through State and DECA, students obtained life-long skills for high school and beyond. Members learn about the business and marketing world through succeeding in competitions which could pay off in life beyond high school.
About the Contributors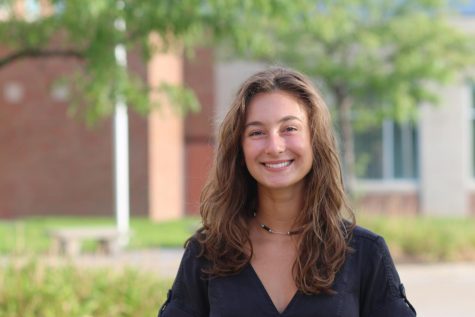 Kaitlyn Willard, Catalyst Editor-in-Chief
Katie is a senior and this his her third year on the CATalyst staff. For the past two years, Katie has served as Features Editor. She enjoys writing and...