Women Making History
Americans recognize March as a time for women
Hang on for a minute...we're trying to find some more stories you might like.
Since 1857, March has been the designated month to celebrate women. Due to low pay, a lack of child labor laws and unbearable working conditions, female workers staged a protest to fight for justice within their field of work. By the voices of powerful females, in 1980, Congress declared the week of March 7 as Women's History Week. Seven years later, women's history earned an entire month to celebrate.
According to Bustle.com, Women's History Month was founded by Molly Murphy Macgregor, an activist and teacher from Sonoma, Calif. In 1978, Macgregor, along with the Education Task Force Sonoma County Commission on the Status of Women, developed women's history week within schools on a local level. Macgregor and her fellow activists then began to push for a Women's History Week on a national level.
Though it is hard to incorporate activities that involve women's history in all classes, Justice and Diversity League creates a Women's History Month display acknowledging women who changed the future. Informational posters about historical women are hung up on the wall. From activists to political leaders, women noted on the display include Harriet Tubman, an abolitionist, Eleanor Roosevelt, an advocate for racial and social justice and Amelia Earhart, the first woman aviator to fly solo across the Atlantic Ocean.
"There are too many groups of people that I think have been marginalized in history books for a long time," history teacher Bryant Bull said. "This month of awareness didn't start until the 1980s and I think it is important to emphasize with students that white men in history books are not the only people who are a part of these stories. A month of awareness is a good place to start."
Along with women celebrating each other, the month of March serves as a month to recognize influential women who have made a difference.
"We need to acknowledge women throughout history who have made such important and often groundbreaking improvements for society," junior Ashley Arp said. "I think that women are often neglected in history and that it is time that we recognize this fact and show that women have not just been the mothers and sisters of historical people, but have accomplished great things as well."
The weekend following National Women's Day, March 8, the Omaha Women's March was held outside of City Hall. Participants were encouraged to wear red in support of missing, murdered, indigenous women. Senior Taylor Bos participated in the march.
"I think it's important for young people to become politically active in the ways we can," Bos said. "Without the ability to vote, it's one of the ways we can be heard. Standing up for something you're passionate about will ultimately transform the future into the way you want it. It's my hope that we educate the world and prove that feminism isn't a dirty word. The strength of a nation is dependent on the acceptance and equality of all people."
Having a month dedicated to women does spark controversy. Some people view having a month as degrading to women since women should be celebrated everyday.
"It would be great if we didn't have to have a black history month or a women's history month or a Native American history month, but the fact is, we do," Bull said. "Those groups have been marginalized for a long time, so I think it is a valuable thing to help remind ourselves that there is a lot more to history than the scratching of the surface that most textbooks do. I think it is a good thing, but if we just tokenize women into one month of the year, it's missing the real opportunity."
Women have been a part of American history since the foundations of the country. March is a month where Americans can reflect back on the women who have made a change for society and future generations.

About the Writer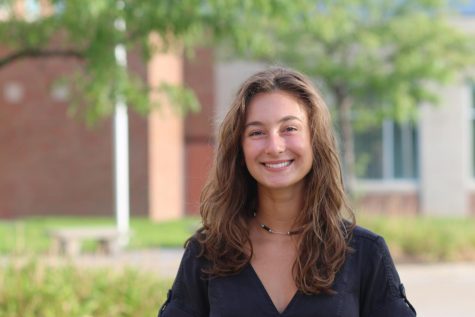 Kaitlyn Willard, Catalyst Editor-in-Chief
Katie is a senior and this his her third year on the CATalyst staff. For the past two years, Katie has served as Features Editor. She enjoys writing and...