Swinging Into Recovery
Dealing with the aftermath of a sports injury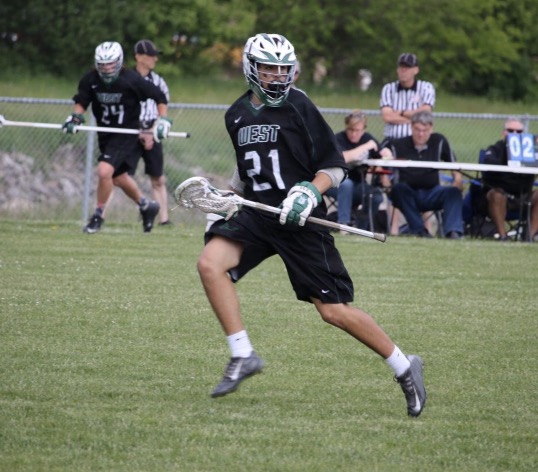 The pain. The stress. The recovery.
The life of senior and varsity lacrosse player, Zac Van Buren, dramatically changed over the summer. Just one mistake on the lacrosse field lead to many surgeries, months of rest and physical therapy.
Van Buren dislocated his shoulder and broke his hand at the end of the spring season of his junior year. These injuries put a major toll on his plan for senior year and lacrosse
"I played the whole season with a torn labrum," Van Buren said. "I was planning on getting shoulder surgery after the season ended, but I couldn't wait any longer for the surgery because the injury was getting worse."
Van Buren's first shoulder incident happened in his 4th block Weight Training. While he was lifting he tripped and tried to catch himself with his hand, causing the dislocation. Then he went to his doctor's office where they confirmed the injury.  
"The first time my arm dislocated in gym class was probably the worst pain out of everything," Van Buren said. "You could see the bone popping out and everything."
Van Buren has had a total of three shoulder dislocations. After the first shoulder accident Van Buren had the second incident on a field during one of his practices.
"That time I blacked out and all I remember is me falling on the ground and being in so much pain," Van Buren said.
After this event Van Buren started to lose mobility in his arm in his swing and passing. He stated that he could tell something was not right in his arm and shoulder.  
The injuries didn't stop there. Later in the season, Van Buren was on the field of one of his lacrosse games. It wasn't just any game, it was the semi finals of one of his tournaments.
On the first play, Van Buren, full of adrenaline, rammed into one of the opposing players with his lacrosse stick. The player on the opposite team continued to hit Van Buren's hand with his lacrosse stick causing a major injury to his hand.
"All I felt was pain," Van Buren said. "I walked over to the coach and I could immediately see the bone popping out of my hand."
On the East Field at Creighton Prep, where he broke his hand, Van Buren found out that he was going to out for the rest of the season.
Van Buren went to the emergency room to get x-rays that confirmed his hand was in fact broken. The doctors stated that he needed surgery as soon as possible and he went into surgery the next day to fix his hand.
After all of his injuries and the following surgeries, Van Buren did not know if he would be able to play as well as he did before he was hurt or if he would be able to play this season at all.
"This is going to affect my senior year because last year at the end of the season I started to lose mobility in my arms because of my torn labrum," Van Buren said. "It will be hard to continue to learn how to use my left hand when I am playing because I wasn't able to use it last season due to the shoulder injury."
The process of recovery didn't stop after the surgery's were over. Van Buren had to do physical therapy for about two hours, two or three times a week for a month, but has slowly started to stray away from it.
"Zac has been working very hard for his recovery," physical therapist Josh Yao said. "He has definitely shown a lot of improvement in movement and strength."
He has regained much more mobility in his arms and hand. Due to physical therapy, Van Buren's road to recovery is not quite finished for him and still has many more months of rehabilitation.
About the Writer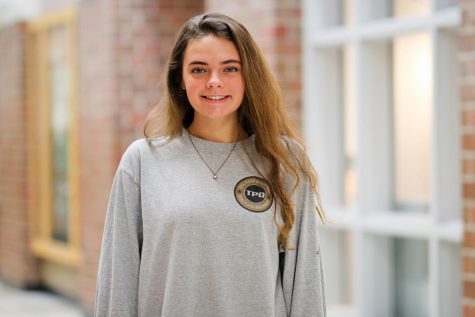 Hillary Van Buren, Staff Writer
Hillary is starting her first year in journalism as a staff writer. She focuses on writing feature and opinion stories for the Catalyst. She is involved...