Once a Wildcat Always a Wildcat
A look into some former students that returned to Millard West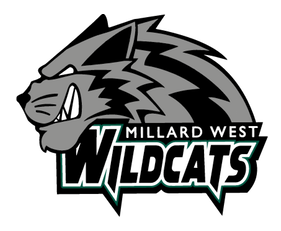 Hang on for a minute...we're trying to find some more stories you might like.
After walking across the stage and receiving their diploma, many students never turn back. They can not wait to leave Nebraska and forge new lives for themselves.
But this is not always the case.
Many staff members did decide to look back, returning to the classroom and bringing their furthered education back to the place it all began. Teachers, coaches and secretaries, all former students, have chosen to work with the students whose shoes they were in not too long ago.
Three semesters into his second year of teaching, math teacher Marcus McKenna has settled back into life at Millard West. Earning a degree from the University of Nebraska-Lincoln in Secondary Math Education and a minor in Coaching, McKenna completed his student teaching at Boys Town before accepting his current position teaching Geometry and Foundations III. Currently, he is in the process of earning his Master's in Education.
"I wanted to do something with sports/athletics, but I switched in my second year of college," McKenna said. "I had a really cool Education Psychology class, and all of the other education classes didn't feel like work. That made me think teaching might be a good idea."
When McKenna was a student, he participated in track as a thrower and football as an offensive lineman. He is now the thrower coach for track and the freshman lineman coach and varsity HUDL coordinator for football.
"I enjoy coaching because I can connect with kids on different levels," McKenna said. When I have my athletes in class I think they do better because they are more comfortable with me."
After graduating in 2002, Drama teacher Brooke Phillips attend Nebraska Wesleyan University for her Bachelor's of Arts in English, Theatre and Education and the University of Nebraska- Omaha for her Master's in Secondary Education with an emphasis in English. She accepted her current position in 2006 and remains actively involved in many of the activities she participated in as a student.
"I love that I have such deep roots and a strong sense of pride associated with this school," Phillips said.  "I love to carry on the traditions that were started here over two decades ago. It also helps that I know the ins and outs of the building like the back of my hand."
The Drama Club, theatre productions, and International Thespian Society are all under the direction of Phillips. In addition the her work in theatre, she teaches the occasional English class and assists in running monthly faculty meetings.
Member of the 2008 state champion 400 yard freestyle relay team, Aquatics Director Colleen Deacon left her mark be earning her place on the Wall of Champions. The star athlete from the Class of 2008 has been an assistant coach for the swim team for six years and now teaches Aquatics courses and runs the Learn to Swim Program.
"My favorite part about being a teacher is building relationships with students and knowing you have a positive impact," Deacon said. "I also really enjoy the great environment in this school."
Deacon decided to become a teacher when she realized working with students suited her well. She has been a para at Millard West, and before coming here, she was a middle school P.E. teacher at Norris Middle School.
"It was easier coming to work here because I understood the students more," Deacon said. "I've been exactly where they've been before."
With a degree from UNO in Child, Youth and Family Sciences and an open mind, athletics and activities director Kelsey Chastain wound up with a career in the Millard West Administration Office where her responsibilities include arranging transportation for sporting events, keeping track of physicals, creating the athletic calendar and setting up home events. Chastain began as a library para, but moved to her secretarial position after two months.
During Chastain's time at Millard West she participated in softball and Yearbook. She took the position because she remembered how much she had enjoyed her time as a student and all of the amazing staff members.
"At first when I started there were teachers I worked with that I'd had as a student, but most of them have retired," Chastain said. "It was weird working with them at first because you're on a different level with them than when you were a student."
Not everyone forgets Millard West the moment they step off the graduation stage. Some  decide to remember and even return. These staff members remind us that no matter where life takes you, once a Wildcat, always a Wildcat.

About the Writer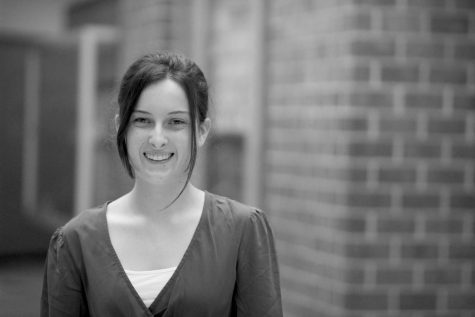 Alexandra Dobesh, Staff Writer
Alexandra is a junior and in her second year of Advanced Journalism. She enjoys writing entertainment and opinion stories. Outside of school, she is involved...