Wildcats at work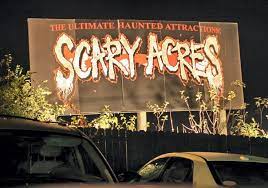 As students transition into adults, they need to accomplish a checklist of things, such as opening up a bank account, getting a driver's license and figuring out what they want to do after high school. But one of these parts has always been a point of arguments for years at this point, and that is getting a job. 
For many years, people have been arguing about whether or not students of age should have a job. On one side, they get work experience and can earn their own money to be prepared for whatever the future holds. But on the other side, jobs are just as demanding as school, and can put an extreme amount of stress on the student like the stress to perform well, and the exhausting hours after school. 
"The late nights can be very exhausting," junior Thomas Goodwin said. "I also work on Wednesday, Friday and Saturdays."
With Scary Acres opening back up for the 2022 Halloween season, it provides temporary jobs for students with free time during October. However, it can exhaust a person because of the long work hours, and can especially put a strain on a student, especially if they have homework.
"I just do my homework after I get home, and usually arrive at scary acres at around 4 o'clock,"junior Cole Gulizia said. "If it's a weekday, we work until 10 o'clock, and if it's a weekend, we work until midnight."
Although many students do the seasonal job at Scary Acres, many more go for a job that they can do year round. Places like a service and food service job, like Scheel's, and they can be great to hang out with friends and make money. 
"The best part about Scheel's is working with my friends," junior Reece Straley said"Also, making new friends and getting employee discounts." 
At the end of the day, it is up to the students to decide whether or not they want to have a job while doing high school. Some students could view jobs as a stressful experience, but others could view it as a gap filler in their open schedule.