Nas' magical run continues
Rapper continues to excel in 14th studio album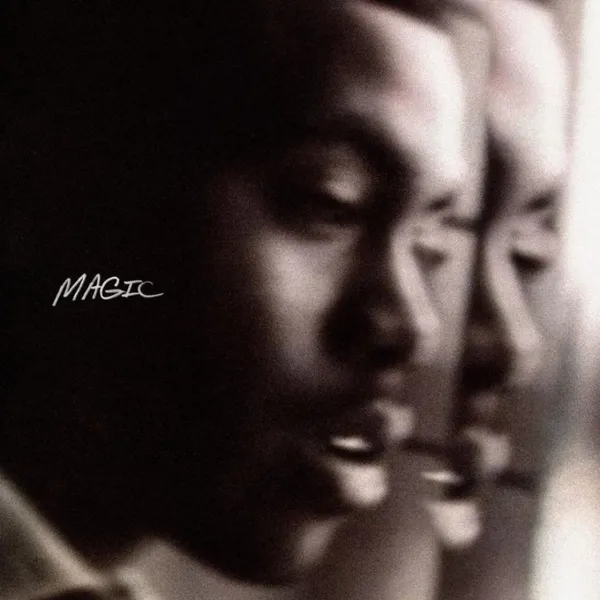 Evan Vaslow, MWHS Wildcat News co-Editor-in-Chief
January 12, 2022
Nas has long been held in regard as one of hip-hop's greatest artists, topping charts with over half of his albums. Though his peak was over a decade ago, he has made a resurgence in the past couple of years including a 2020 Grammy for Best Rap Album, "King's Disease." His most recent release is a nine-song LP entitled "Magic."
The album's first track "Speechless" uses production from Hit-Boy to mix old-school boom-bap beats with newer, trap-heavy beats. All these beats compliment Nas's expert flow, which continues to be one of his defining features nearly 30 years after his first album. On the track, Nas raps about how far he has come and the grind he has gone through to get to where he is today.
"Meet Joe Black" starts with a triumphant march that quickly evolves into a typical high-energy rap beat. Nas appeals to his younger audience with a new-school choppy flow. At the same time, he criticizes the work of many new rappers who don't put enough effort into their tracks. The combination of old-school beats with a new-school flow provides a unique song that elevates "Meet Joe Black" to one of the best songs on the album.
On "Ugly" Nas raps about breaking out of a cycle of racism, poverty and violence, only to get stuck in an ugly cycle of celebrity. He compliments this feeling of being trapped in a cycle with a simple and repetitive piano beat, confining the song to one tone and not letting it escape.
Nas returns to his traditional form, in terms of flow and beats, on "40-16 Building." Again, he criticizes the pageantry and weakness of today's rap game. He also comes after his haters, making a case for why he should be regarded as the greatest of all time. This track is classic Nas and my favorite on the album.
"Hollywood Gangsta" slows the beat down to allow the listener to really focus on Nas's flow. While the content of his verses may be traditional gangster rap — flexing how much of a thug Nas is — the flow and rhyme of the lyrics feature much more complexity than those typical in gangster rap. Nas rhymes at a level that very few rappers even come near, with expert craft of internal and near rhyme, especially noticeable over the simple music of this track.
The slow beats continue on "Wu for the Children," but here, Nas slows his rapping down, too, inviting the audience to really listen in to what he's saying. Instead of his typical raps about his haters, this time Nas addresses his fans. He first thanks them for their loyalty. Then, he criticizes them for having "attachments to my old style, won't let me past it." It's a unique perspective on his fans holding him back. I always thought he did a fantastic job of adapting to the rap climate of today while still staying true to Nas, but maybe he wants to change more. 
I don't think the album would suffer from cutting the seventh track, "Wave Gods." Nas attempts to utilize a collaboration with A$AP Rocky, but it falls flat. The song just kind of blends in with the rest of the album. On its own, it isn't a bad track, but it is at this point that the album starts to drag, and a nine-song album should not drag. 
The high-energy banger "The Truth" wakes the listener back up. Hit-Boy's production carries this song, which says a lot considering Nas's talent on the mic. His raps on "The Truth" are still better than most rappers out there but aren't anything special for Nas. The beats, on the other hand, elevate the song towards the top of the album.
The album wraps up with "Dedicated," which ties the whole album together. Nas raps about how now that he has "made it," people look to him for help and knowledge. In response he preaches dedication and patience: "stay cool is what I tell those youngins." He flexes his wealth before signing off, attributing his success to "no tricks, pure magic."
When the final notes of  "Dedicated" ended, I was left astounded. Most rappers begin to fade after three or four albums (maybe five or six, if they're extremely talented), but Nas is still putting out great music in his 14th album. He's had chart-topping albums in four different decades and shows no signs of slowing down. He's found a way to adapt to the ever-changing rap industry's standards, all the while staying true to what makes him Nas. In terms of longevity, Nas truly is magic. ⅘