Wildcats battle the Storm
The varsity football team falls in first season game
On Friday, Aug. 27, Millard West Varsity Football took on the Elkhorn South Storm at Elkhorn High School. The game was long and dominated by runs, but after the final minute, the Wildcats were down 14. 
The first quarter began with the Wildcats kicking off to the Storm and Elkhorn South getting two first downs. Soon after, they came up short, and punted the Wildcats the ball for their first drive. This drive was short-lived and the Storm almost immediately got the ball back. Although Elkhorn South had decent field position, they were forced to punt the ball to the Wildcats, who once again were denied by the Storm defense. Many of the Wildcats drives throughout this quarter were long and slow paced, because they mainly stuck to the run game.
"I think we could have done better at sticking to our own jobs," sophomore quarterback Brody Peterson said. "The biggest challenge is not playing down to their level, and really preparing for them since their offense is a unique one you don't see too much."
The second quarter started with Elkhorn South in possession of the ball. After two punts back to back from each team, the Wildcats defense slipped up and let Elkhorn South senior running back Ben Warren score a 49 yard touchdown. Immediately following this, the Wildcats failed to get a first down again, and gave the Storm another opportunity. 
Although the Wildcats defense held strong for this possession, they gave up another seven points with 2:18 left. Storm junior running back Cole Ballard was able to find a gap and rush 29 yards to the goal. This ultimately ended the quarter with Millard West kneeling the ball.
"We constantly tried to pass around the team spirit and change up the game plan," senior Tanner Titus said. "We tried to keep everyone on their feet and have everyone keep their heads up after errors. It took a lot of team effort and it was difficult sticking to our jobs, while helping on different parts of the field."
The second half began with a score of 14-0 Storm lead. Senior running back Nathan Pederson had been at the center of Millard West's offense for most of the game, and in the third quarter his speed started to show. He scored a 56 yard rushing touchdown early on in the quarter. Unfortunately for all the Millard West fans hoping for a quick comeback, they got the opposite. After another Wildcat punt, Ballard scored a 55 yard touchdown. Several minutes later, Pederson put up six more points with a short, red zone run, and cut the Wildcats deficit to one touchdown ending the quarter.
"Our expectations were to do our job, take care of business and come out with a big win," Peterson said. "I think we got out of a few bad situations well, but we could've done better in some other plays.
The fourth quarter started with the Wildcats coming out fast, and scoring a touchdown. Pederson was able to get good blocking and broke away for an 86 yard run. Although the Wildcats tied it up 21-21, Elkhorn South scored a 87 yard passing touchdown soon after and secured a seven point lead. With a couple minutes left in the game, Millard West got the ball back and showed promise for a few plays, but failed to complete on a fourth down attempt. This gave the Storm the ball back, and Ballard put the game away by rushing 62 yards over the goal line.
"Both our coaches and players have room to grow," offensive coordinator Will Sadowski said. "Sometimes that first game surprises you. Regarding our play on the field, some technique used wasn't the greatest. I can't specifically speak on behalf of the defense, but offensively we need to be more sound on our technique."
The game ended with a score of 35-21. Although their first game didn't have the outcome they wanted, Millard West will be back in action next Friday, Sep. 3, against the Millard North Mustangs.
About the Contributors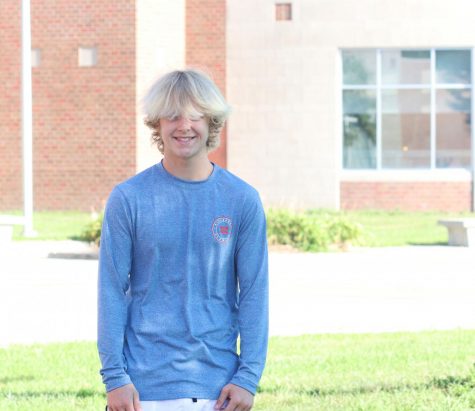 Garrett Wilcoxen, Staff Reporter
Garrett is a senior and this is his third year on the Millard West Journalism staff. He enjoys writing sports stories and covering events happening around...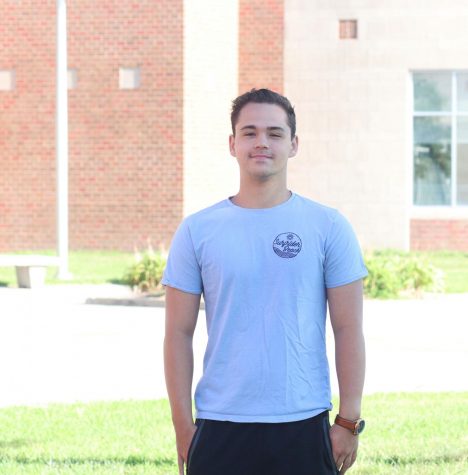 Miguel Paredes Reyes, MWHS Wildcat News co-Editor-in-Chief, co-Striv Executive Producer
Miguel is a senior and in his third year of Advanced Journalism. He is on the varsity swim team, and also does club swimming in the off-season. Originally...