Delicious Detroit deep-dish
New restaurant nails Detroit-style pizza
Omaha is filled with restaurants replicating New York and Chicago-style pizza, but recently opened Backlot Pizza + Kitchen is the area's first Detroit-style pizzeria. 
In the midst of a pandemic, it's important for restaurants to have safe takeout options with minimal contact. Backlot nailed this aspect of their service; on the side of their building, there is a designated takeout room where customers can pick up their online or phone orders. 
Backlot's menu includes 10 varieties of Detroit-style deep-dish pizza, along with various sandwiches, wraps and pastas. I tried the Buffalo Wings, the Aksarben Steak Pizza, the Detroit Classic Pizza and the Meatball Pizza.
The wings were dry on the outside and not very buffalo-y. However, they still tasted great, and the inside was juicy and full of meat. The price of $7 for five wings wasn't a great deal, but I also didn't feel like I was getting ripped off. I would buy these again, and I'd be interested in trying the other flavors, like Garlic Parmesan or PB & J.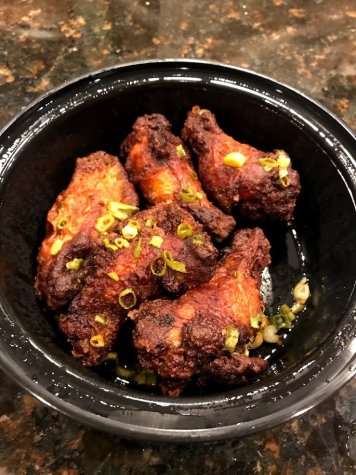 The Aksarben Steak Pizza–featuring flank steak, smoked cheddar, and red onions–was disappointing. Although it had a decadently crispy, deep-dish crust, the rest of the pizza lagged behind. The steak steak's chewiness detracted from the overall texture of the pizza, making it difficult to eat. I was excited about the advertised "smoked cheddar," but I couldn't even tell the cheese was different from all the other pizzas. I wouldn't order this again, especially for the high $15 price tag.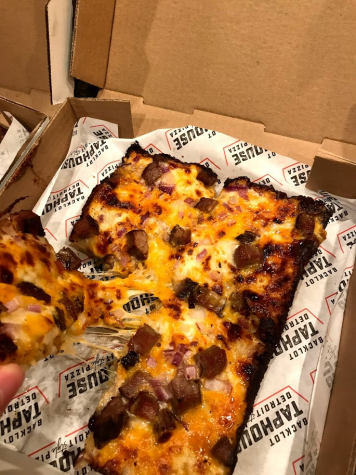 The Detroit Classic Pizza was decent, but not anything special. Like all of the varieties, the crispy, deep-dish crust was the best part. It added not only some interesting texture, but some great taste, too. The gooey, greasy cheese and spicy, crispy pepperoni complimented the texture of the crust nicely, but nothing blew me away. Although this pizza was only okay, for the low price of $12, I would buy it again.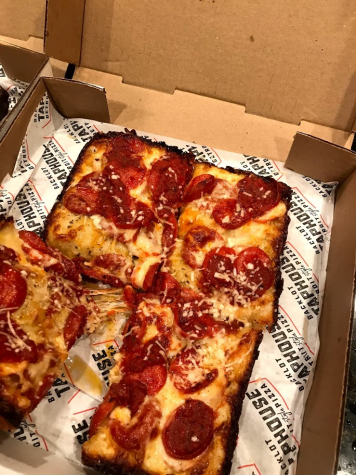 By far, my favorite was the Meatball Pizza. Again, the crust stood out as the best part, but this pizza also had some really delicious meatballs. Most meatball pizzas I've tried have had sub-par meatballs, saving the good meatballs for the pasta. However, these juicy, savory meatballs blew me away; they tasted just like something I would get at an Italian restaurant on my pasta. The combination of the juicy meatballs and crispy crust, along with the $13 price tag, made this pizza my favorite. In the future, this pizza would be my go-to when visiting Backlot again.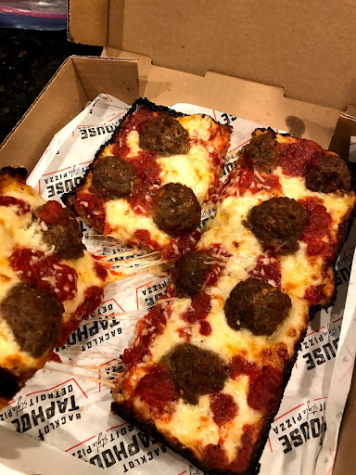 While I wouldn't rush back to Backlot, I would definitely eat it again. If COVID-19 numbers go down, and restaurants become safer, it would be interesting to eat at the restaurant–especially with the cool patio outside. It's not my favorite pizza place in Omaha, but I would eat there again. ⅗