Kim Ng makes history, leads way for women working in sports
How Miami's recent GM hire broke gender roles in Major League Baseball
In 2003, Los Angeles Dodgers Assistant General Manager Kim Ng (pronounced Ang) was ranked 38th in Sports Illustrated's list of most influential minorities in sports. In the article, Sportswriter Richard Deitsch wrote  "Write it down: Ng may become baseball's first female G.M." 
On November 13, 2020, nearly 17 years later, Deitsch's prophecy was fulfilled as the Miami Marlins hired Ng as the first full time female general manager in Major League Baseball, as well as the sport's first Asian American GM. She is also the first woman to serve as general manager in any major North American men's league. 
"When I got into this business it seemed unlikely a woman would lead a Major League team, but I am dogged in the pursuit of my goals." Ng said in a press conference. "…I entered Major League Baseball as an intern and after decades of determination, it is the honor of my career to lead the Miami Marlins as their next general manager."
After graduating from the University of Chicago, Ng began her career as an intern in the Chicago White Sox organization. In 1991, she was hired full time as a projects analyst, later being promoted to assistant director of baseball operations in 1995. That same year, she became the youngest person and the first woman to present a salary arbitration case in the major leagues as she faced off with superagent Scott Boras over the salary of pitcher Alex Fernandez.
She won.
In 1997, Ng moved to the offices of the American League as the director of Waivers and Records where she oversaw and approved all transactions for the division. This role was short lived though, as New York Yankees General Manager Brian Cashman recruited her to work as assistant general manager in March of 1998. At 29 years old, Ng became the youngest and just the fourth female ever to hold the position, where she helped lead the team to three championships. In 2001, she joined the Los Angeles Dodgers as vice president and assistant general manager, and later interviewed for the vacant position of general manager in 2005. The job was given to Ned Colletti, who kept Ng on as his assistant. Ng would go on to interview for the GM position four more times before leaving the Dodgers and taking a job as senior vice president of baseball operations for Major League Baseball in 2011. 
Now, in 2020, 30 years after she first stepped foot in the White Sox front office, Ng has made history not only within Major League Baseball as both the first woman, and first person of Asian-American descent to hold the title of General Manager. She will work alongside MLB's first black CEO and Yankees Hall of Famer Derek Jeter, who has shown nothing but support and praise throughout Ng's career.
"Kim Ng earned this position and earned the praise that she is getting from this hire," SportsNet LA Reporter Alanna Rizzo said. "I hope that women will continue to strive to earn positions that were primarily only occupied by men.  We are starting to see more women in play-by-play roles, coaching positions and front office roles. I am thrilled that Derek Jeter and the Marlins were smart enough to add Kim Ng to their team.  She is a tremendous asset."
The Marlins hiring of such a talented and dedicated general manager is a milestone long overdue, but shows just how much progress has been made when it comes to diversity in professional sports. Ng serves as inspiration and motivation for women of all ages who aspire to take on roles within the sports industry. 
About the Writer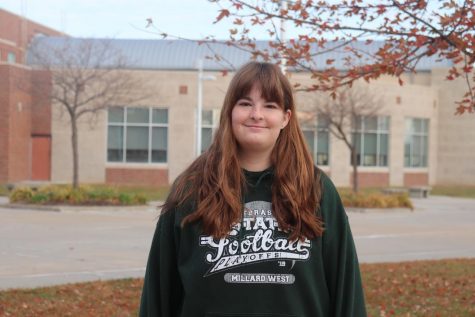 Tenley Wright, Chief Photographer
Tenley is a senior and this is her third year as a part of the Advanced Journalism staff. She can usually be found on the sidelines at any sporting event...