Netflix's new très tragique series
"Emily in Paris" does not deserve the hype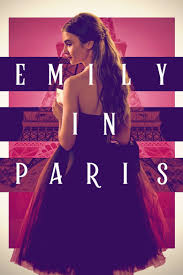 For the past few months, I have fallen into the habit of rewatching old television shows because of a lack of interest for anything new on Netflix. However, while scrolling through social media I saw a lot of buzz for the new Netflix series "Emily in Paris." Before watching the show, it appeared to have everything I could ever want in a series: Paris, major fashion moments and drama. Watching the series made me remember why I had stuck to avoiding new Netflix releases.
"Emily in Paris" follows the main character, Emily (Lily Collins) as she leaves her comfortable life in Chicago to pursue a marketing job in Paris. Despite her passion for marketing, her lack of knowledge of the French language and traditions leads to tension between Emily and her coworkers. Despite the attitude of her stubborn boss, Sylvie (Philippine Leroy-Beaulieu), Emily still follows through with her intentions of bringing an American perspective to the French marketing company. While struggling with the rude customs of the French, Emily meets a few friendly faces such as a quirky nanny, Mindy (Ashley Park) and her cute next door neighbor, Gabriel (Lucas Bravo).
The main character, Emily, tries so hard to come across as likeable, that I find her to be extremely unlikeable. Like many other main characters in Netflix originals, the writers try to make her character so quirky that I physically cringe watching her speak. Not only is Emily unlikeable, but so is every other character on the show. From the very start, all of Emily's coworkers treat her like scum for absolutely no reason. Every character is unnecessarily rude which makes it hard to enjoy the show.
From the very first episode, the main couple that the audience is supposed to be rooting for is Emily and Gabriel. They keep running into each other in their apartment building and have very flirtatious moments. I was cheering for them in the beginning of the season and was excited when they finally kissed after a few episodes, but immediately after they kissed it was revealed that Gabriel has had a girlfriend the whole time. Furthermore, the girlfriend, Camille (Camille Razat), is also probably the only character in the show that I actually like. Therefore, every time Emily or Gabriel flirt, I just feel very angered on the behalf of Camille. Gabriel himself just seems like a huge player, and I would be much happier if both girls just decided to ditch him and find someone new.
Another aspect of the show that makes it hard to appreciate is how unrealistic everything is. For example, when she moves to Paris, Emily starts a new Instagram page to document her experience. Usually, her posts consist of duck face selfies with a very basic Paris hashtag that looks more touristy rather than professional. Although her posts are extremely cheesy, she gains a huge following basically overnight and becomes an influencer on social media. Her posts are super basic and make me question who could possibly follow her.
Perhaps one of the biggest disappointments of the show is its failure to accentuate the beauty of Paris. It's not that the show doesn't romanticize Paris like many other movies and shows do, it's that it makes it seem very stereotypical and awful. I have been to Paris and can understand how rude the people can be and especially to Americans, but they make Americans look like saints and Parisians look extremely rude and pretentious. If anyone wants to watch this show to dream about going to Paris, then they will be extremely disappointed in its portrayal of the French culture.
Overall, I would really not recommend this show to anyone. A lot of the characters and relationship dynamics seem very toxic and awkward. The only interesting things about the show were the fashion moments and the constant unnecessary drama. Most of the time while watching the show, I found myself cringing at the episodes. For anyone who finds themself drawn to the series from the social media buzz, do not be deceived.
About the Writer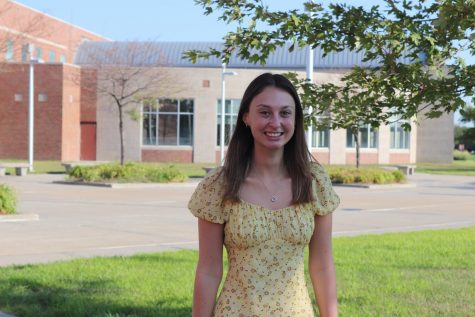 Anna Blumenthal, Entertainment Editor
Anna is a senior at Millard West and is returning for her second year on the Catalyst staff. She loves having an outlet to express her views on the world...