Lets taco 'bout Javi's
New restaurant opens in west Omaha serving authentic Mexican food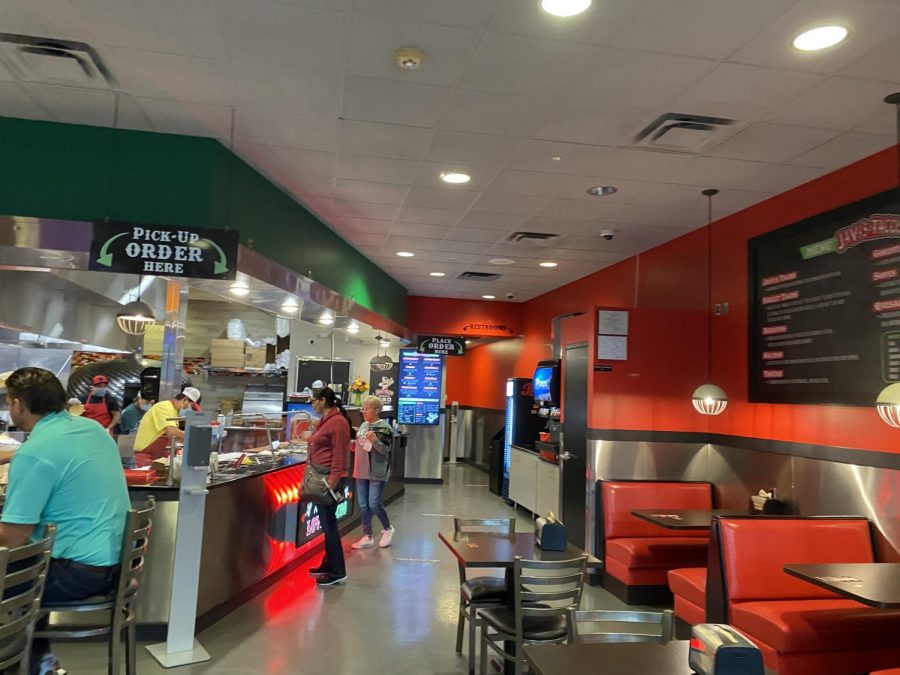 Mexican food surrounds us in our daily life. Whether it is fast food or authentic, people love and crave tacos, burritos, rice, beans, salsa and whatever else you can name. There are hundreds of different Mexican restaurants in Omaha alone, such as Taco Bell, Lena's, Agave Azteca and Cilantros. All those restaurants contain food that is more authentic to American culture than Mexican. 
It is thought that Mexican cuisine came from the Mayans, a society that lived centuries ago in Central America. They lived on beans and rice wrapped in corn tortillas cooked over rocks and fire. They sold salsa, an uncooked sauce full of tomatoes, chili peppers and spices. Eventually, tortillas and bean paste were brought to Europe in the mid-1600s. From there, Mexican cuisine was spread out along the world until it reached every corner with their delectable spices and food. 
Javi's, named after the owner, Javier Trujillo Villa, next to Hy-Vee off 180th and Q, was opened to help introduce people to ethnic food.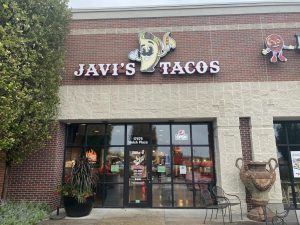 Vila has wanted his own restaurant for years. Previously, he was helping to expand the Perkins Restaurant and Bakery brand. Recently, he was offered the once in a lifetime chance to open his own place in west Omaha. Leaping at the chance, he took the offer and opened Javi's Tacos.
Javi's serves the best of the best, with the freshest ingredients from multiple food vendors. They are always thinking of their customers first and want the ingredients to keep their consumers happy. 
Their grand opening on August 18, was a huge success. I recently saw the outside of the restaurant when I was driving past Hy-vee. I noticed that the old food place that used to sit there was gone, and in its place was Javi's. With its big cartoon lettered name and a giant taco with a smile and mustache on its face, it's pretty hard not to want to go inside. Days later, I was inside the restaurant, ready to try the food. 
The inside is filled with red and green bright colors, with glowing signs that say "All you need is love & tacos."
Walking in, I was greeted by smiling faces and cheerful hellos from the workers. They had lines of tape on the floor to help keep people in line and six feet apart. I came in the middle of the day where there was no rush in the restaurant, and I could take my time choosing what I wanted to eat. 
They serve giant 14-inch burritos, tacos and nachos with unlimited toppings and any meat you would like. They have multiple side dishes that include queso or salsa with chips, rice and beans and guacamole. 
I chose the 14-inch burrito with steak and cilantro rice for $10 along with a side dish of queso and chips for $4. 
There is a long toppings bar where the employees create your chosen food. The bar contains lettuce, cheese, mild and spicy salsa, onions and whatever the heart could desire to go on their food of choice. 
I was able to watch them create the burrito and put the toppings inside. It was somewhat like Subway, where they asked what I wanted to be added inside. I chose pico de gallo, mild salsa, lettuce, beans and peppers to be added along with the steak and rice. They then wrapped it up and put it in a bag with my queso. 
I was very excited to get home and try the meal. The smells of cooked steak and cilantro kept drifting to my nose in the restaurant and my car. 
As soon as I got inside, I unwrapped my burrito, and it was one of the largest burritos I had ever seen in my life. Not only was it long, but it was ginormous in width. It was stuffed to its max with all the meat, rice and extra add-ons. I was amazed at the size and knew I would not be able to finish.
Biting into the burrito, I went straight to my happy place. The taste and smells were overwhelming. The mix of steak and rice mixed with cilantro was terrific, and it melted on my tongue. It all came together with the bites of black beans and salsa that marinate the tortilla meat. I was in love with it. The steak was cooked to about medium, so the insides of the meat weren't too juicy or leaking. The steak itself wasn't seasoned too much with salt or powders but instead was mixed with all the ingredients, which made it taste of fresh tomatoes and meat grilled together. I ate about one-fourth of it before I had to put it down to make sure I would have room to try the queso. 
The queso was put in a container and was steaming hot. It was white and gooey, filled with smells of fresh cheese and herbs. I love queso, and if I am going to a Mexican restaurant, I will order queso dip. The chips were freshly made by them and were white flour chips. 
Dipping the chips into the queso, it was thick and didn't just stick to the chip as runny cheese would. Instead, I had to dig and scoop the cheese up, giving the chip a thick layer. 
Eating the first bite, the cheese hit my tongue with sparks. It was strong in flavor and melted in my mouth. My tongue was dancing with joy as I took more and more bites of the queso. I even put a glob on top of my burrito, and it made the burrito 100 times better.
Overall, Javi's is my new favorite Mexican restaurant. Not only is it a two-minute drive from my house, but it is also a restaurant I can go to for a while and always get different options such as a quesadilla, fajitas or nachos, with many toppings and lots of meat options. Javi's is a heavenly, affordable and cute little restaurant everyone should try. I highly recommend it.
About the Writer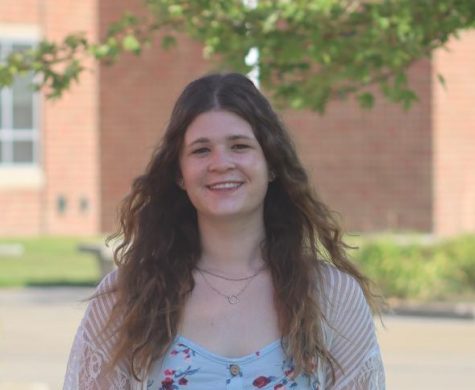 Annalise Smalley, Staff Reporter
Annalise is a senior at Millard West and is returning for her third year on the CATalyst. She loves writing food reviews for new restaurants and doing...