Breaking away from tradition
Netflix's "Unorthodox" shares an inspiring memoir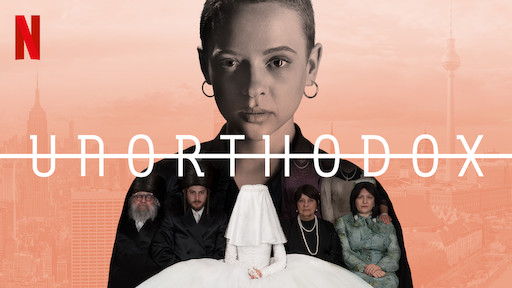 One of the struggles that every young woman goes through is finding one's voice. There are an insane amount of expectations placed on girls every single day. In a new miniseries, a young woman must escape the high pressures of the Hasidic Judaism community in an attempt to discover herself.
The Netflix miniseries based on a true story, "Unorthodox," follows a young female named Esther (Shira Haas) as she flees an arranged marriage in Williamsburg, Brooklyn, to start a new life away from Hasidic Judaism. Along the way, she befriends students in a music academy and reconnects with her mother, Leah (Alex Reid). However, her past starts to catch up with her when her husband, Yakov (Amit Rahav), and his brother, Moishe (Jeff Wilbusch), try to bring her back to Williamsburg.
My mom and I decided to watch after my dad spent weeks raving about the series. I was unsure of what to expect, but we stayed up for four hours binging the show. Not only was it fascinating to learn about the Hasidic culture and traditions, but the miniseries also has a bit of a thriller aspect to it. Although it felt inevitable for Yankov to confront Esther, I kept watching to see how long she could stay away.
Haas delivered an amazing performance that landed her an Emmy nomination for "Best Actress in a Limited Series." The show transfers back and forth between the past and present day and the events that led Esther to feeling the need to flee Hasidic Brooklyn. Haas was able to perfectly contrast the differences between childhood and the present in the show. One of the hardest scenes to watch was a flashback where the audience watches Esther have her head shaved after her marriage to Yankov. However, in the present day, a jaw-dropping moment occurs when Esther takes off her head covering and throws it into a lake, marking her first religious rule broken. If one were to play the two scenes side by side, it is stunning to see how Haas encapsulates the horror of watching her locks of hair fall to the ground to finally reclaiming her hair and letting it be seen by the world.
Not only does this story bring a fascinating memoir to the screen, but it also helps to redefine the roles of women. In the Hasidic religion, arranged marriages are still used and the role of the woman is to provide a family. One of the main conflicts that led to Esther's departure was her inability to get pregnant. Everyone in Williamsburg shamed her for having such a difficult time starting a family, and her own husband even considered divorcing her over it. I was very stunned to learn that these sharp gender roles still exist in America, and many young women are forced to adhere to them.
I loved getting to watch Esther finally become empowered and strive towards building a new life for herself. At the beginning of the show, Esther is a woman with no education, who thinks her only purpose in life is to start a family. By the end, she is working towards admission into a prestigious music academy and has discovered life outside of Brooklyn. Watching Esther start a whole new chapter of her life is incredibly inspiring for girls everywhere.
The one thing that I didn't like about the miniseries is that it is very loosely based on the actual story that inspired it. I was curious to see if Esther actually was able to get into the music academy because the show ends before it is revealed if she was accepted. I tried to look up what happened to the real life "Esther Shapiro" and discovered that the miniseries embellishes the story greatly. While the miniseries is still based on a true woman and her departure from the Hasidic community, it is still important to keep in mind when watching that a lot of the details are skewed for entertainment purposes.
Overall, I would highly recommend watching this miniseries. The story is so beautiful and watching Esther find her voice away from Hasidic Brooklyn takes the audience through an emotional whirlwind. I'm so glad that Netflix adapted the memoir into a TV show because it's incredibly important to bring attention to traditional gender roles that are still prevalent in society today.
About the Contributor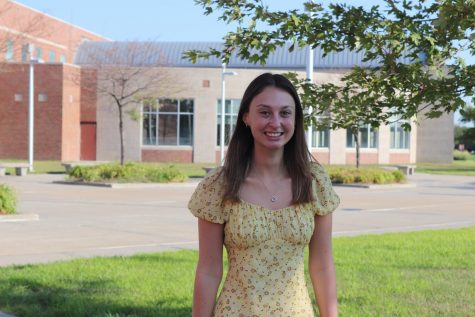 Anna Blumenthal, Entertainment Editor
Anna is a senior at Millard West and is returning for her second year on the Catalyst staff. She loves having an outlet to express her views on the world...