Mini doughnut heaven
A new restaurant opens up, serving a unique kind of treat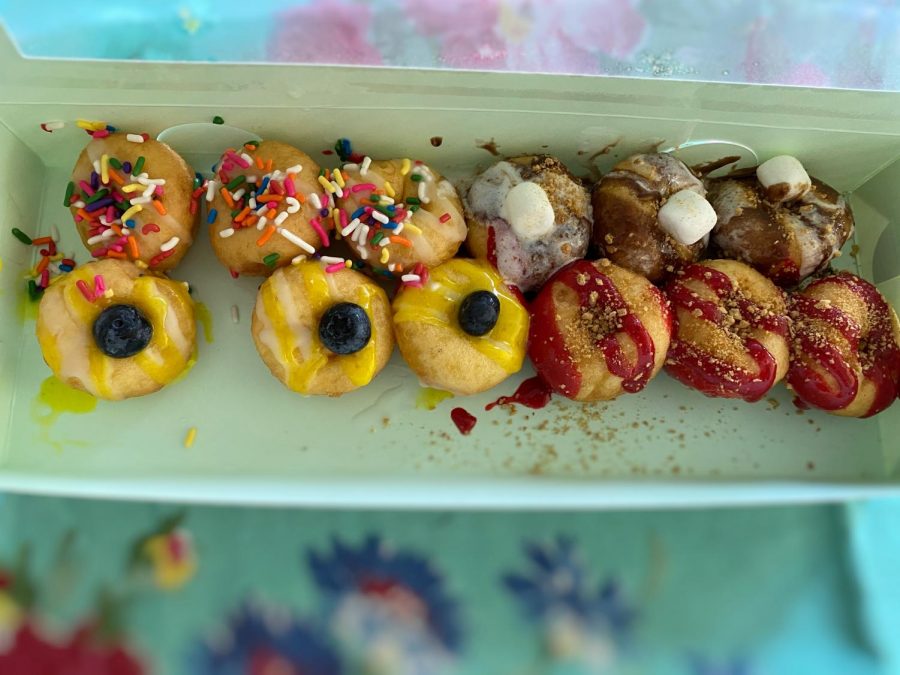 Since the mid-1800s, doughnuts have been a treat for anyone who can get their hands on them. From doughnuts with holes to doughnuts filled with jelly or chocolate, they have been in high demand for their sweet taste and addicting flavors. 
On May 31, a new restaurant opened in West Omaha called Dapper Doughnut. They serve freshly-made doughnuts upon arrival with a variety of toppings to choose from. When they opened their restaurant, they had people lined out the door for the delicious treats they sell.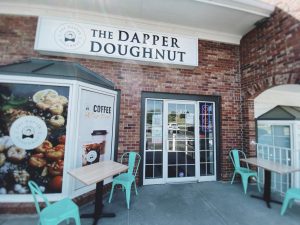 They are located off of 168th and Q Street behind the Armbrust YMCA.
On their grand opening, they had a festival where they gave away free samples of their doughnuts and milkshakes. Along with the delicious food, they hired a clown to make balloon animals and paint their children's faces for free. I was able to go with my nanny kids to the grand opening; they were excited to not only get a sugary treat but also to take home balloons and a face/body painting of choice. 
In August, I decided to go back to Dapper Doughnut to see how they were doing with COVID-19 in the air and with lines of people wanting doughnuts. 
Walking in, I was greeted by the aroma of fresh doughnuts and the sound of hot oil sizzling that the donuts were frying in. Right away, I was welcomed by an employee who was wearing a mask, but I assumed she was smiling as she had a pleasant voice while she told me about the flavors, toppings of their doughnuts and how their menu worked.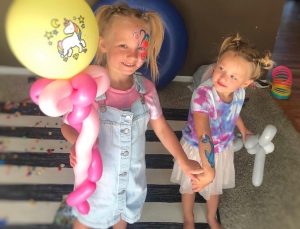 When going into Dapper Doughnut, one doesn't just get a single donut. Instead, they get multiple of them, depending on how many people are eating. Their doughnuts aren't cakey like many donut shops sell them. Instead, they are mini and are lighter and fluffier than the normal treat Americans consume. 
While choosing the doughnuts, I could select six for $4.99, 12 for $7.99, 24 for $14.90, or 48 doughnuts for $27.99. They also offer catering of the doughnuts, but the price depends on how many doughnuts someone would like catered to your event. After picking out how many doughnuts I would like, I then got to choose the toppings of my doughnuts. The toppings range from a glazed doughnut to doughnuts covered in Fruity Pebbles or one topped with Oreos. One of their popular ones is their S' mores doughnut covered with marshmallow and chocolate sauce and topped with a mini marshmallow. 
After choosing out the doughnut flavors, it is possible to choose a drink. Choices range from coffee items, blended drinks such as milkshakes with a mini doughnut on top or their specialty drinks, which include milkshakes mixed with doughnuts inside them or a cold fruity refresher. They also offer more straightforward beverages such as hot chocolate milk and juice. Prices will range on the drink of choice and the size. 
Looking at the menu, they have over 20 flavors of donuts. It is a very tough decision to choose which toppings I would like. I decided to get 12 for $7.99 along with a drink. In total it cost me $9.99. The doughnuts I chose were the Birthday Cake doughnut, a Lemon Cream doughnut, the S' mores donut, and a Strawberry Bella donut. My drink of choice was the Strawberry Acai Refresher.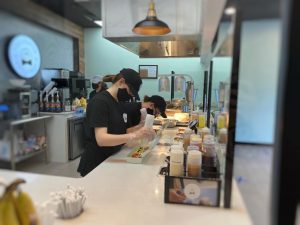 The significant part of this place is they make the donuts right in front of you. They have a big glass window in front of their counter, and you can watch them fry the doughnut dough and turn it into a mini doughnut. Then you get to see them put on the toppings of your choice. My favorite part was watching them make it, as many other doughnut shops have them ready to buy, and they're not fresh and warm. Another fun part of this place is when they hand you the doughnuts' box, they are piping hot and melt in your mouth. 
After watching the employee make my doughnuts, they handed me my box. I got my drink as well; it took them about six to ten minutes to make my drink and donuts. It was worth the wait as they smelled delicious, and I knew they would taste even better. I waited until I got home to try them, and as soon as I opened the box, the aroma of fresh doughnuts hit my nose like a bulldozer. I was overcome by the smells of sprinkles, marshmallows, chocolate, strawberry and lemon. It was like heaven in a box, and I hadn't even tried it yet.
I first tried the Birthday Cake, a plain doughnut covered in a vanilla drizzle with rainbow sprinkles on top. The first bite was very light and airy. I love that it wasn't heavy like most doughnuts are, and it melted in my mouth. Next, I tried the Lemon Cream one. This doughnut was plain with lemon drizzle on top and in the middle sat a fresh blueberry. The doughnut was delicious; it tasted like a lemon pound cake. It was a bit heavier than the Birthday Cake Doughnut because there was more frosting on it and the blueberry. I think the doughnut was perfect with the blueberry on it, and I think it wouldn't have been as complete without it. 
Next, I tried the S' mores doughnut. This doughnut was covered in marshmallow and chocolate drizzle, and on top sat a mini marshmallow. It was then covered in graham cracker crumbs. This tasted like a chocolate bite of heaven in my mouth. It was warm like a s' more, and the marshmallow and chocolate went down into the middle, giving off the idea that I was eating a s' more right out of the campfire.
Lastly, I tried the Strawberry Bella doughnut. This is a plain doughnut covered in a strawberry glaze with graham crackers on top. This was by far my favorite because I love strawberries, and it tasted just like strawberry shortcake but more luxurious. The drizzle was my favorite because it was sweet and melted on my tongue along with the donut. 
My Strawberry Acai Refresher was delicious. They put fresh strawberries and blueberries on top of the drink. It tastes just like a Starbucks drink, and I plan on going back to get another one.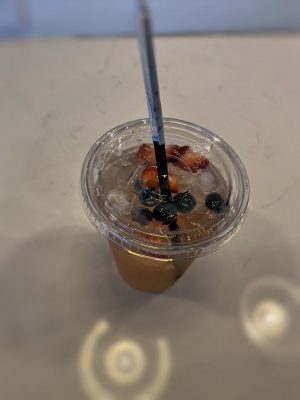 I was able to get three of each of the doughnuts I got, and my family was able to share them with me. I love this place because they have warm doughnuts that are small enough to eat with one bite, and you feel guilt-free. I usually don't eat doughnuts because of the calories, and they make me feel sick and full. These doughnuts are not too sugary, and only eating one or two makes you feel great.
 I highly recommend this place because they offer a new idea of doughnuts and have incredible drinks that pair well with their treats. This is the latest change to doughnuts in America.
About the Writer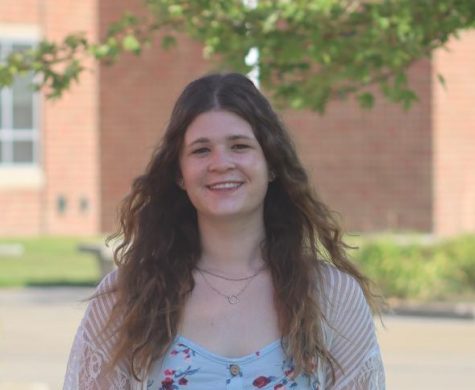 Annalise Smalley, Staff Reporter
Annalise is a senior at Millard West and is returning for her third year on the CATalyst. She loves writing food reviews for new restaurants and doing...