Answering the call after high school
These graduates are part of the 0.5 % to join the United States Military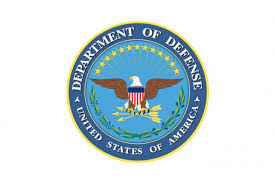 United States Navy
Nathan Tracy
"I am joining the United States Navy. The reason I chose to join the military was because I wanted to serve my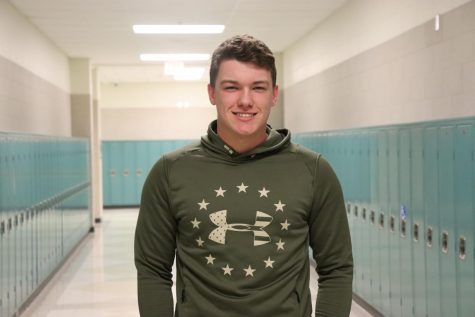 country and follow my family's footsteps. Growing up my dad served in the Air Force and had even taught at the United States Air Force Academy. The military has always been a part of my life. I chose Navy specifically because I was interested in the travel opportunities and doing something way out of my comfort zone. With the Navy I will be an Aviation Air Rescue Swimmer (AIRR). Essentially what this means is that I'll be attached to a helicopter to conduct search and rescue operations in the ocean and over land. A job such as this one comes with a mandatory six year enlistment."
United States Marine Corps
Dylan Weeter
"I am going into the United States Marine Corps. To me the Corps has a proud history and I felt that I belonged there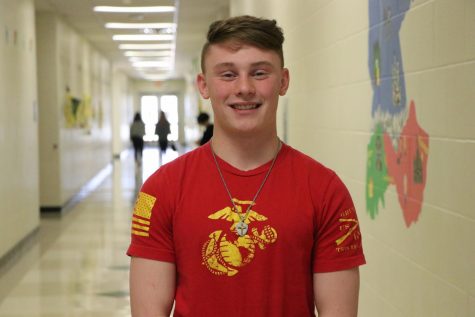 more than any other branch. Ever since I was little I had always wanted to join our fine military. Growing up I have always been patriotic and filled with the want to defend those who cannot defend themselves. I will be going in with an 03xx contract meaning I will be a Combat Infantryman. After I go through Basic Military Training this fall I will go to Combat Infantry Training. Depending on how I do in Combat Infantry Training the Marines will decide if I am to be a rifleman or a machine gunner. I will be enlisted for four years."
Also joining: Cody Sy
United States Air Force
Alexis Proskovec-Jessen
"I am enlisting into the United States Air Force. My family has a military background and that's how I grew up. I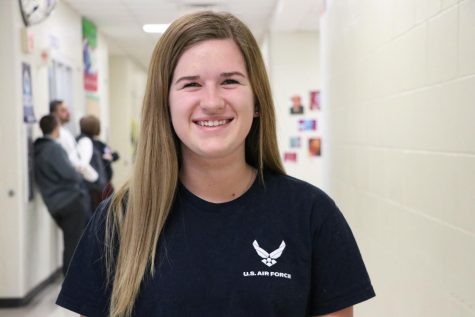 knew joining the military was in my blood. While serving I know that I am making a difference in the world no matter how big or small the job is. In my eyes the Air Force has the best benefits. They are also the most intricate, meaning that they pay attention to your thought process and all the other little details making you a more organized and hardworking person. My job with the Air Force is an Aircraft Armament Systems Specialist. This means I load, unload and position munitions onto any type of aircraft that may be used to drop explosives. I am committed to a six year enlistment."
Mackenzie Gonzales
"I am enlisting into the United States Air Force. The reason I chose to join is because I have had family in every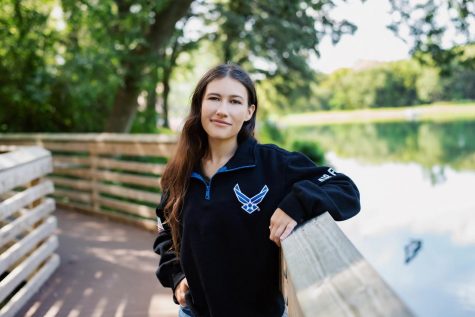 branch of the military. My dad had been part of the Military Police before I was born and spent two years stationed in Germany. Listening to his stories about the time he spent enlisted only made me want to join more. I chose the Air Force specifically because it seemed to have the best quality of life and benefits. To me the Air Force just felt right. Whenever I thought about college it just didn't feel like me. I knew I wanted to do something more than was a college degree could give me and the military seemed to be just that. My job with the Air Force is a Geospatial Intelligence Specialist. This means I am the eyes in the sky. Through the use of satellites and drones I look over imagery where our troops are deployed and decide if the activity I am seeing is anything of concern. I have signed a six year enlistment contract."
Nathaniel Delaine
"I am joining the United States Air Force. The reason I chose to join the Air Force was because its the branch with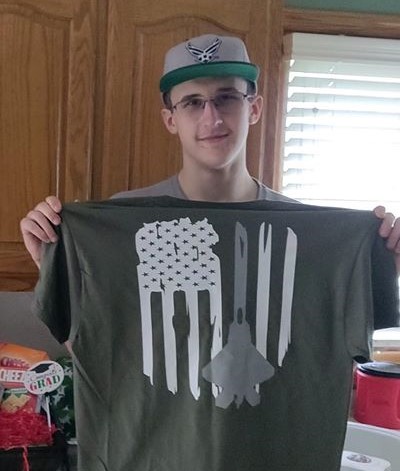 the best quality of life. My mother is also an Air Force veteran. She had strongly urged me to choose the Air Force since I wanted to go into the military. I wanted to join the military because it is a unique experience and had great benefits. Through the military you get to travel, receive tuition assistance while enlisted, and you get job experience in the field you wish to pursue. The Air Force provides all the tools necessary. My job with the Air Force is Cyber Transport Systems. This means I service and repair computer hardware. I chose a four year enlistment contract.
Also Joining: Cathryne Luttrell
United States Army
Taylor Ramos
"I am joining the United States Army. I have always thought a bit about enlisting on and off. One of the recruiters at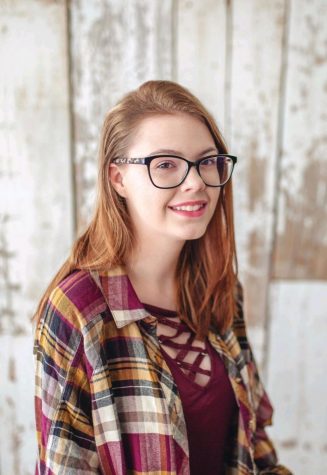 school Sargent McConaughey and some friends had convinced me that joining was a good choice. I figured joining the army would be a good way to help pay for college and enter a new chapter of my life. I hope to enlist as a Combat Medic or to do something in the medical field. Unfortunately my enlistment process has been put on hold due to COVID-19. I plan on doing a six year enlistment."
About the Writer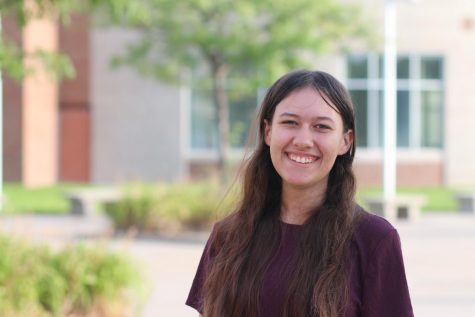 Mackenzie Gonzales, Cartoonist
Mackenzie is a senior entering her third year on the CATalyst staff. Her favorite stores to write are Entertainment and Features. She loves photography...