AP Capstone coming to Millard West
Board approves a new research-based diploma program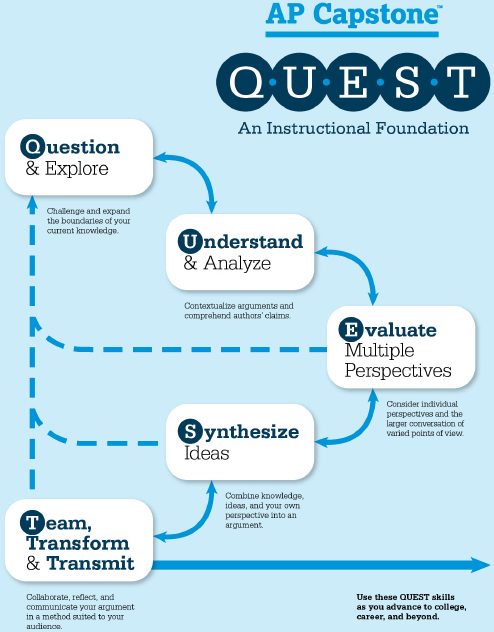 Starting in the fall of 2021, students at Millard West will be able to pursue a very unique academic opportunity. The board voted on February 3rd to bring AP Capstone, a two-year argument and research based course, to the school. The course will be available for current freshmen during their junior year. 
Debuting in 2014, AP Capstone is a diploma program run by the College Board that seeks to enhance the skills from other AP subjects and connect the content from those classes to make the overall AP experience more cohesive. In the classes, students conduct in-depth research on topics they are interested in, do collaborative work, form defensible arguments and create presentations. The open-ended, student-led format allows high schoolers to acquire hands-on experience that they can carry with them to college and beyond. 
"The AP capstone program is an opportunity for anybody who is interested in taking research to the next level of whatever it is they're interested in," assistant principal Jennifer Allen said. "They will be able to work with someone in the community side-by-side to basically do a college thesis."
The program consists of two consecutive year-long courses: AP seminar followed by AP research. Students take AP Seminar as a junior and AP research the next year, as AP Seminar is a prerequisite for AP research. A major motivator for bringing it here was the chance to have a program that would be unique to Millard West while offering college and career readiness skills. 
"We think we're the school that's best for it because we have a strong AP program, great AP teachers, and lots of opportunities to take several AP courses and a lot of our students take advantage of those opportunities," principal Greg Tiemann said. "We also think a lot of students will be drawn to this program because they've already taken a lot of AP classes and it's a valuable experience to go out and do this research on their own."
Such a unique and off-brand class requires teachers who have both the experience teaching higher-level curriculum and the disposition to help students reach their full potential in an inquisitive, student-led class. Megan McEnaney, an Intro to Behavioral Sciences and AP Human Geography teacher, and Kara Radtke, an Honors English Nine, Popular Genres in Literature and Literary Enrichment teacher, were natural candidates. As honors and AP teachers, they can identify potential candidates for the course early on, and they already have the foundational experiences to teach the necessary skills. 
"I think my experiences with AP Human Geography, with looking at different perspectives and themes and lenses and looking at our SPICE chart, helps," McEnaney said. "I am so fortunate that they asked me to teach it and I think working with freshman helps because you have to decide early that this is the path for you so it will help being able to expose them to what this course will look like in AP Human Geography."
Each class is made up of specific components that build off skills and content covered in both the other AP Capstone class and other AP courses. In AP Seminar, students will spend much of first semester learning critical skills by processing different stimuli such as poems, primary sources, documentaries or scholarly articles, analyzing the arguments within them and having discussions. Second semester will focus on completing a group project and presentation in groups of three to five. The written aspect of the project is 1,200 words while the presentation lasts 8-10 minutes plus an oral defense. There is also an individual, 2000 word research essay and presentation that includes answering two questions from the teacher. 
"What I envision is presenting students weekly with an array of different stimuli or evidence," McEnaney said. "Right now I can see Coronavirus as an issue that would have been applicable to a class like this where students can take all these different lenses, looking at the economic lens and seeing the impact Coronavirus is having on the stock market, looking at the scientific lens and the medical side and understanding the political aspect surrounding it."
The successive AP Research class will let students apply the skills they built in AP Seminar through an independent, 5,000-word thesis which includes an introduction, description of methods, results, evaluation, conclusion with possible solutions and a bibliography. Students will present their research and give a 15-20 minute long oral defense with 3-4 questions from a panel. Through this process, students will learn how to properly cite information, conduct research creatively and ethically, apply criticism from peer reviews, prepare well-constructed arguments and defend that argument. 
"Research is a lot of independent time management, but you would have your teacher there as a resource," Allen said. "There would be a lot of working with your external mentor in the community with whatever you're researching. They won't be doing the research for you but you'll be asking them questions. The day to day class time would be meeting due dates that your teacher has set."
In both classes, teachers will guide students in their independent work along with instructing them in concepts such as the QUEST framework created by the College Board to further critical thinking skills. The driving concept behind the program is teaching skills rather than explicit content. One of those critical skills is being able to analyze modern issues through philosophical, economic, scientific, political and social/cultural lenses. 
"What's so cool about this is that you don't have to love math or science or art," McEnaney said. 'You just have to be willing to say 'here's a contemporary issue in the world today; how can I understand it through different lenses and how can I use research to defend what I think about this.' If you're a student who loves science, you get the opportunity to look at a theme, like terrorism, through the scientific lens and ask 'how are nuclear weapons made and why are they threatening scientifically. Another student in class who maybe loves the political side of contemporary issues would ask 'how has imperialism maybe led to terrorism in countries we have relationships with abroad."
For their research, students pick any subject or issue they're interested in. They can choose to go deeper with topics previously covered in other AP courses, follow their personal interest, dig into global topics or explore local issues. 
"We talked to a school with very similar demographics to us down in Blue Valley [Kansas] and they really enjoyed it," Tiemann said. "One of the things they liked the most was the ability to research anything of their own interest. It's their own inquiry and they want to solve a problem, so they go out and they research with someone in the community, a research mentor, and they proposed a solution whether in healthcare or business or government and they work through this with them and with the help of the class."
Visiting schools in Blue Valley allowed a group of Millard West staff to see the AP Capstone program in action and learn what research projects students had taken on. 
"One of them was working in a local science lab to look at cells and growth under the microscope in the lab," McEnaney said. "Another student was looking at social sciences and the public impacts of handwashing and the peer pressure surrounding it. Another student was looking at the inability to access museum art online and is there a solution for people who want to be able to see art databases. There was such an array of different topics from political science to art history and these kids took such ownership of what they were researching." 
The program will enhance critical academic skills along with preparing students for the rigor of most universities and the research that many career fields require. It goes beyond just challenging high schoolers with college-level work like a typical AP class; it allows them to obtain real-world skills and actually conduct the in-depth research and projects. 
"I think the strongest benefit is the learning itself. They start discovering their learning style and what their interest is after high school," Tiemann said. "It's getting them exposed to what their strengths are. The other benefit is that colleges are going to value this."
AP Capstone provides a path for students to earn a special diploma. The AP Capstone Diploma requires a score of three or higher in both the AP research and AP Seminar class, along with a three or higher on at least four other AP tests. For students who fulfill the first requirement but don't score at least a three on four other tests, there is an AP Seminar and AP Research Certificate.  
Unlike other AP courses, scores in AP Capstone are based largely on in-class work rather than on an exam. Aside from a written test at the end of AP Seminar, which is given out in May, there are no formal exams in the program. Scores in both classes follow the standard 1-5 scale that other AP exams use. 
The group project makes up 20% of the overall AP Seminar score, the individual paper and presentation makes up 35% and the written exam, which consists of three short answer questions and one essay question, makes up 45%. The two in-class papers are submitted to the College Board through a digital portfolio while the two presentations and defense are scored by the teacher with a standardized rubric. The written exam lasts for two hours and asks students to analyze the argument from a source and develop their own argument from a collection of four sources. In May 2019, 75.9% got a 3 or higher in AP Research and 81.1% got a 3 or higher in AP Seminar. 
About the Writer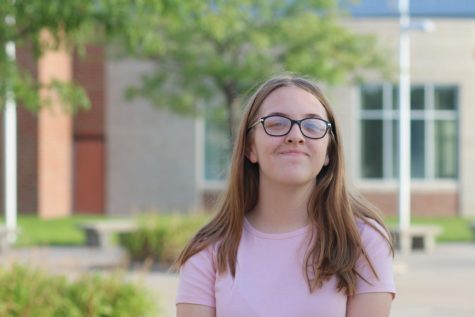 Morgan Weir, Staff Reporter
Morgan is a sophomore and is on her first year being a part of the journalism staff. She most enjoys writing Opinion and Feature stories. Outside of school...