Recognizing all history
Justice and Diversity League creates display to recognize African Americans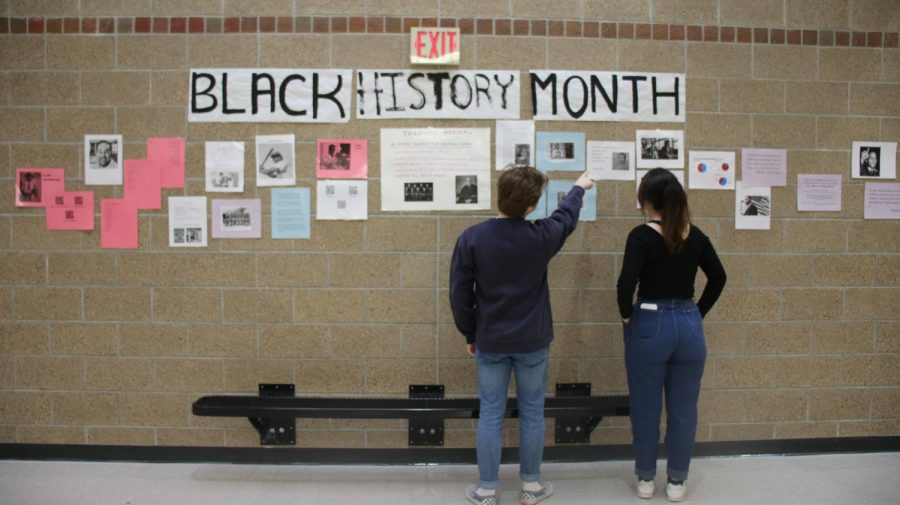 Leading up to the month of February, Justice and Diversity League prepared their annual exhibit for African American History Month. Outside of the library, the club set up posters with facts about prominent and more concealed African American figures who have played a role in American history.
During January, club members began to search for and about important individuals to put on display. On Monday, February 4th, members decorated the hallway which will be up throughout the entire month.
"We already had a lot of posters from past years so we went through all of them and got a better grip on what we already had," sophomore Morgan Weir said. "We wanted to make sure we had a diverse array of women, a lot of different musicians and different artists."
The display has an interactive feature in hopes that students and faculty alike will want to learn about African Americans who have made an impact on history. As an American History teacher and Justice and Diversity League sponsor Bryant Bull wanted to put an emphasis on African American History since it can be overlooked in the curriculum. With the interactive feature, students can listen to songs by African American musicians such as Louis Armstrong.
"The goal is to expose young people to new ideas that they maybe didn't get in history class and we want students to think about the importance of inclusion in history," Bull said. "What we're hoping is that students' interest will be piqued and they'll wonder why this stuff didn't make it into the history book and start asking questions. If Americans are ill-informed about the contributions that members of minority groups have given then they don't know how to ask the right questions about history."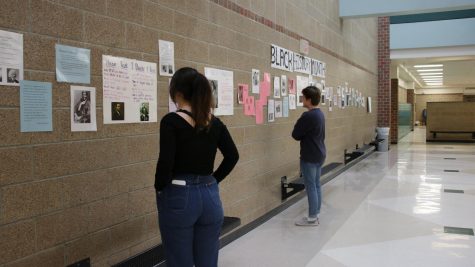 The gallery includes prominent figures such as Malcom X and Harriet Tubman, while also including less-known figures like Barbara Johns–a 16-year-old civil rights activist, who led a student strike for equality in education. For senior Ashley Arp, she found an interest in musician Sister Rosetta Tharpe and wanted to learn more about her. Although she is less known in history, she has made a difference in her own ways.
"We came up with a really big list of some of the most influential people that we could think of," Arp said. "I had just learned about Rosetta Tharpe's music so I thought she would be a good one to add. She's the godmother of rock and roll and no one has ever heard of her. It's important to talk about people that are not as well-known because they are just as important in their own way."
Although African American History Month is limited to the month of February, Bull hopes by continuing to put up this display, students will not be limited in their knowledge of minorities and marginalized groups and will use it to their benefit in the future. 
"We're hoping that they will continue to explore how this is all related to American History," Bull said. "If students start to treat this like it is not just black history or women's history, they start to treat it as just history. Then I think we can start to paint a fuller picture of what happened in the country rather than the exclusive version of history that the textbooks sell."
The display will be up throughout February outside of the Library. Meanwhile, Justice and Diversity League will be preparing for their Women's history month exhibit in March.
About the Contributor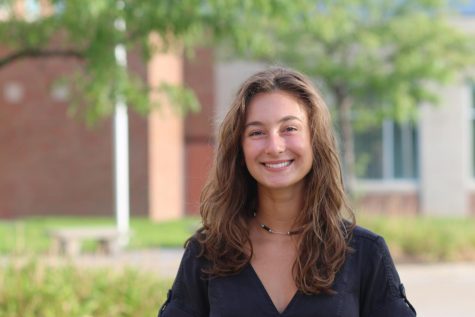 Kaitlyn Willard, Catalyst Editor-in-Chief
Katie is a senior and this his her third year on the CATalyst staff. For the past two years, Katie has served as Features Editor. She enjoys writing and...