The beauty of business
Juniors making money doing hair and makeup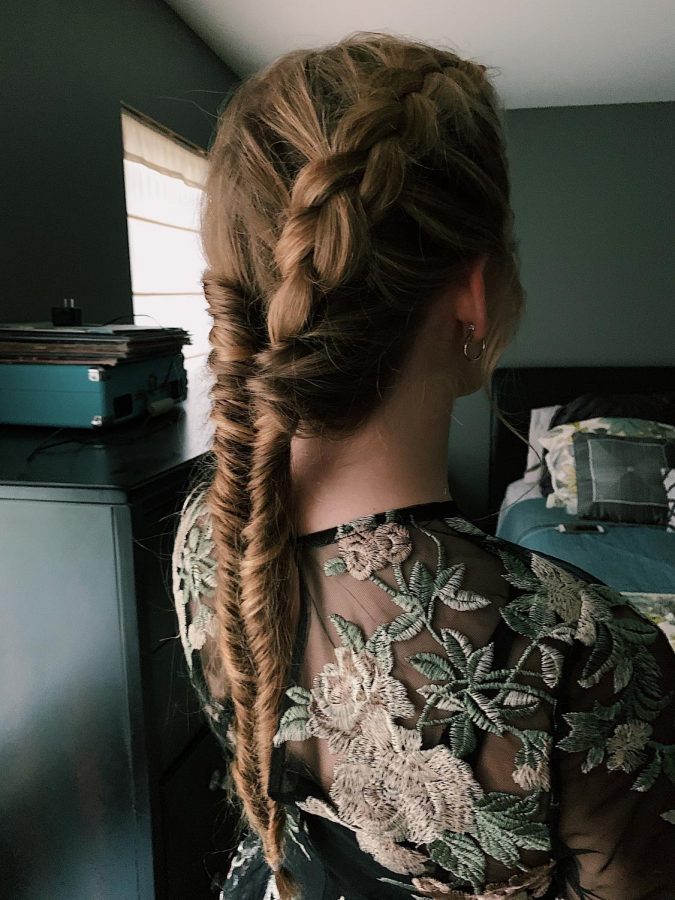 Curling hair, perfecting intricate braids, applying blush and blending eyeshadow are just some of the daunting tasks most high school girls face before their Homecoming dance. For some, they face these tasks alone, but for others, they go to talented professionals to help them look their best. These talents take time to develop and special people to execute them. Juniors Dakota Horrocks and Milina Mike run an Instagram – based business where they can apply their talents to clients during the Homecoming and Prom seasons. 
The duo have had a knack for hair and makeup for most of their lives. The passion really started to take hold while in middle school, when each of the girls had more freedom to express themselves with makeup.
Horrocks and Mike started their business in February of 2019 with the Instagram account @dakandlina, it features pictures of hairstyles and makeup looks they have done on clients, as well as providing information about how to set up an appointment. Horrocks does makeup while Mike does hair. Mike came up with the idea because it was a way to do something they love while earning some extra money outside of their current jobs.
"Both of my parents are cosmetologists, so it has been a part of my whole life, and I enjoy styling people's hair," Mike said. "I plan on going to Capitol School of Hairstyling & Esthetics where my dad is an instructor. Having their hair done makes people feel really good. It's a way for people to express themselves and their personality on the exterior."
Each girl loves what they can do for people. To them, makeup and hair is more than just how you look on the outside, it is an expression of who you are. 
"I always found something very interesting about makeup and I wanted to wear it whenever I could as a little girl," Horrocks said. "It makes people feel more beautiful and confident, when their beauty is enhanced." 
With Millard West's Homecoming this past weekend, their business was in full action. They each had about eight clients lined up for the day because each one takes around an hour to finish. Hair is $25 and makeup is $20. This price is cheaper compared to other businesses.
To prepare for a client they contact them to schedule a time and figure out what kind of look they are wanting. It is easier when clients send pictures of examples they like. In order for things to run smoothly on the scheduled day, sometimes Mike practices the hairstyles on Horrocks or her siblings. The girls do everything from simple to complex and edgy to girly. Updos, any kind of braid, curled hair and a half up half down are just some examples of hairstyles Mike does. Horrocks does anything from full glam to a soft neutral looks.
"It stresses me out because I know other people are relying on me to do well, and most people want things to be perfect," Mike said. "It's also stressful because I have to get myself ready as well."
This business can be stressful, however it also distracts them and keeps Mike and Horrocks occupied throughout the day. One of the most stressful parts can be time management. It is difficult to have everyone's schedules align. The amount of time a hairstyle or makeup look takes differs for each person and is not dependent upon a certain factor. Sometimes a person could get done earlier or later than expected. 
The business is rewarding in many ways. For Mike, she plans on pursuing hairstyling as a career after high school, but for Horrocks it will be a passion all her life. Each of the girls get to practice and improve their skills as they do people's hair and makeup. This experience is exactly what Mike will need as she moves on to studying hairstyling. 
"It makes me feel so proud when a customer loves what I have done for them," Horrocks said. "The fact that I helped put a smile and bring more confidence to someone is so satisfying."
Watching customers gaze at themselves in the mirror with a huge grin on their faces after all of Mike and Horrocks' hard work makes the girls feel like they've accomplished something other than just a new clients hair and makeup. 
"I have Milina and Kody do my hair and makeup because I think they do an amazing job, and that's why I keep going to them," junior Olivia Christiansen said. "I started having them do it because we became friends, but I keep going back because I love what they do and how they make me look."  
As their business continues to grow, they hope to start doing hair and makeup for clients outside of Homecoming and Prom. As of right now, they are happy with the clients they are reaching because they maintain a full set of customers on Homecoming and Prom days. The business is a perfect opportunity to do something they love while being able to make money. The business skills they are learning now will be skills they can use for a lifetime. 
To have Mike and Horrocks do your hair or makeup for an event make sure to check out their Instagram page.
About the Contributor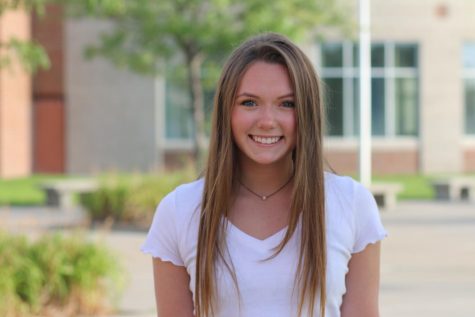 Jenna Reynolds, Staff Reporter
Jenna is a junior and this is her first year being a part of the Advanced Journalism staff. She is a member of the National Honor Society and is the VP...