Euphoria
New HBO series depicts a dark teen life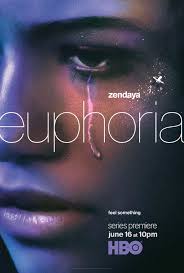 Drugs, sexuality, social media and toxic relationships formulate the HBO show Euphoria. This recently released television series focuses its attention on modern day teen lives and the social struggles that occur in the 21st century.
Euphoria stars actress Zendaya as the main character and narrator, Rue, a 17- year old high schooler and drug addict. The show begins with Rue just out of rehab uniting with her younger sister, Gia as well as her widowed mother. Leslie. Throughout the show, Rue struggles with her family relationships, mainly from her sister finding her overdosed on the brink of death. Post overdose and rehab, Rue's mother restricts her social life and requires multiple drug tests to make sure Rue is clean. 
Even after rehab, Rue she still struggles with her addiction and continues to consume drugs. It is until the new girl in town, Jules, played by actress Hunter Schafer, that Rue begins to lean off of drugs. Hunter Schafer is an LGBT activist as well as a model; Euphoria was the debut of her acting career. In the show, Jules struggles with her own sexuality and the reality of being transgender in contemporary United States. Together, Jules and Rue become extremely close friends both exploring sexuality and tackling each others personal obstacles. 
Zendaya delivers a performance that leaves the audience with a puzzle of emotions. Rue as a character progressively veers away from drugs and becomes an overall better person to her friends and family. The viewers get to follow Rue as she grapples with becoming clean and dealing with mental illness. 
One of the best aspects of the show is the character Jules. Her character is a great representation of a minority that is rarely represented on national media.   The show puts a spotlight on both sexual identity and orientation by having a variety of characters shown with their struggles. Euphoria brings on the social taboo of acceptance in one's self and others due to sexual identity.
The show radiates energy like no other.  Euphoria conveys a dark, modern looking aesthetic. One of the alluring parts of the show is the make up looks. The characters in the show serve beautiful, dreamy looks to add to the scene of the show. The makeup done on the show has inspired many viewers to try to recreate the image they see on screen. Overall, Euphoria is a fresh scene to the teen drama television community. The viewer is captivated by every shot and each episode is ended with a cliffhanger, trapping the intrigued viewer into binging the series. I am personally excited and anxious for the second season to be released. Euphoria is definitely worth the time and emotions.
*****/5
About the Contributor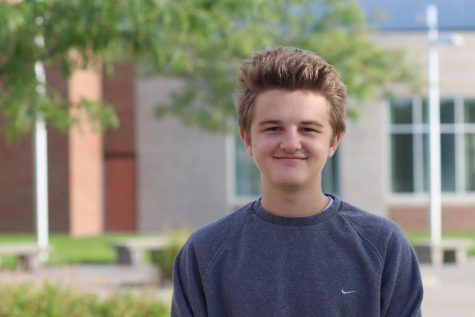 Logan Berggren, Features Editor
Logan is a senior and this is his first year on The Catalyst staff. He enjoys writing Opinion and Feature stories. When he is not writing, he is out taking...