New Boots: Rodney Atkins
Listeners Get "Caught Up In The Country"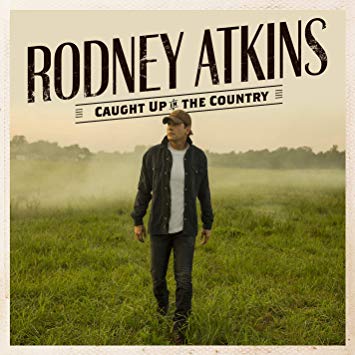 8 years. Thats how long it has been since country singer and songwriter Rodney Atkins has released any music. With the lack of new music Atkins has been radio silenced.
When I learned Atkins was going to be releasing an album I was eager to hear it. Some of the first songs my dad introduced me to when I was younger were Atkins's. My love for Atkins's older music and the childhood memories attached to his music set the bar high for this album.
Atkins released "Caught Up In The Country" on May 10. The album features 12 songs. Vocals from The Fisk Jubilee Singers and his wife, Falcon Rose are also featured on the album.
The first song on the album is called "Burn Something." This is a song about a couple in an on and off again relationship. Their physical love is like a fire that burns bright for a while but eventually dies. To my dismay, this song did not leave me looking forward to the rest of the album.
Next on the album is Atkins single "Caught Up In The Country." The first thing I noticed about this song is that it continued country music's latest trend: talking about how country you are. "Caught Up In The Country" opens up with lively banjo and the lyrics "Square bales, flatbeds/ Clothesline sunsets/ Sky blue, barn red/ Wind chimes, front porch/ Good dogs, wood floors/ Work boots, open door." All of these things are associated with the simple country life. He then goes on to name drop John Deere. I wouldn't put this song on my playlist personally but it is catchy enough for me to keep it on if I heard it.
"Figure You Out (Riddle)" featuring Atkins's wife Falcon is the next song on the album. This ballad is super cute lyrically and because it is an actual married couple singing about their love. My favorite lyric in this song is "I wanna spend the rest of my life trying to figure out you." To me this lyric means that they want to spend the rest of their lives learning new things about each other.
Up next is the song "Thank God For You." When I saw the title I expected this to be a slow love ballad. Instead I was meet by fast paced steel guitar and a kinda don't care attitude. This was pleasantly surprising to me and I really dig it. The opening verse "Burned tire marks, hometown street/Red Trans Am, bad boy streak/Head held high, little too proud/Turned eighteen, got the hell out/I was ready to show 'em all a thing or two/Thank God for you" alone makes this my favorite song on the album. Another lyric that stands out to me is "I thank God there's angles for young wild rebels." I really like this lyric because to me it feels like he is thanking God for giving him someone to calm his wild side.
After two love songs Akins puts heartbreak song "So Good" on the album. This is a bittersweet heartbreak song because the love was so good in his mind yet it came to an end. In the opening verse Atkins admits that he loves the town he's in but can't stand to stay there if he's going to see her everywhere.
I would like to think this next song acts as a sequel to the previous song. This song is called "What Lonely Looks Like." Instead of staying home and moping around the house because of the break up he goes to the bar to have a few rounds with some buddies. While at the bar he meets someone new to help him get over his ex love interest.
Overall this album was well constructed, but it did not live up to my expectations for all the years spent waiting. There was no "Watching You" or a "If You're Going Through Hell" on this album that made it over the top. Despite this, the album is still worth a listen.
3/5
About the Contributor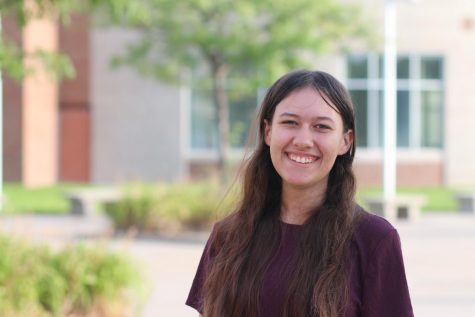 Mackenzie Gonzales, Cartoonist
Mackenzie is a senior entering her third year on the CATalyst staff. Her favorite stores to write are Entertainment and Features. She loves photography...