The beginning of the end
The class of 2020 prepares for their final year at Millard West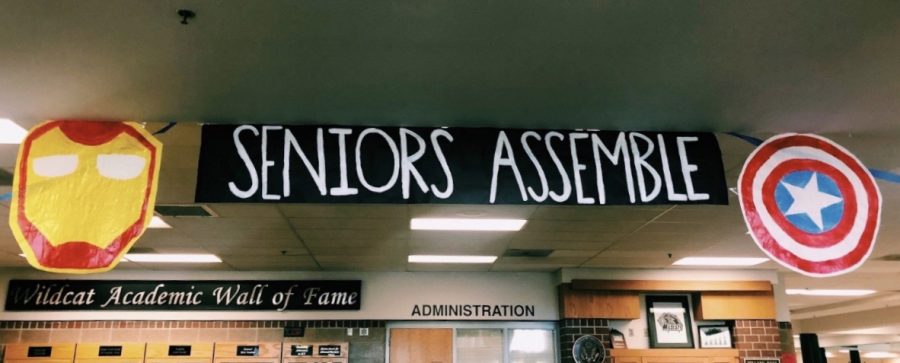 Senior takeover has been a tradition at Millard West for many years, and it gives the juniors something to distract them from finals week. This annual event provides the juniors an opportunity to enjoy their last week of school without the seniors, but this year is different compared to last because these juniors decided to find another way to help out in their community.
For this year's senior takeover, juniors are finding new ways to help out in their community by making tie blankets and donating DVDs for kids at Children's Hospital.
"Seeing all the flooding and the families that have had to deal with all the destruction had been hard and its affected everyone," Junior Class Board Advisor Megan Mcenaney said. "I wanted to get the students to do something more this year because there's a lot of students that were willing to help. The project that we decided to take part in was making tie blankets for the kids at Children's hospital. Being able to give back to these little kids is something that can easily make a difference in someone's life."
Making tie blankets was something that the Junior Class Board could easily accomplish in meetings after school along with extra support from students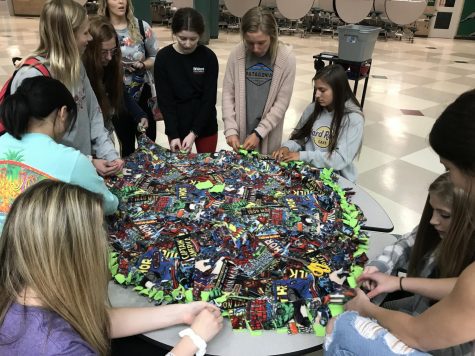 that wanted to get involved. Volunteering is something that hasn't been apart of for senior takeover in the past, but this year has been successful so far and they are only days away from showing people the decorations that they have put together.
This year's theme of superheroes works well with volunteering and it also relates to well known events that have happened recently. After a theme had been chosen, the juniors made posters and they got ready to decorate the school in the weeks prior to the seniors' last day of school.
"As co-president in Junior Class Board, I've helped prepare for senior take over by creating decorations and ordering the shirts that we wear," junior Nicole Paulson said. "I've been looking forward to this for awhile because it's a fun experience with my friends at the end of the year and it's also a good way to take my mind off of finals."
The final product of senior takeover will be presented to the rest of the school on the morning of the 24th. This is something that has taken a long time to prepare for and the juniors are ready to start their last year at Millard West.
"What excites me about senior take over is that we've been waiting for three years to participate in this event," junior Sarah Carron said. " I think it's a great way to end my junior year. It feels like a 'right-of-passage' moment for a lot of us, and we're all really looking forward to showing everyone what we've been working on. It's a fun and energetic way to celebrate becoming the new seniors of the school."
The impact that one small volunteering experience can have on a person's life is something that they can remember for a long time. Doing a good thing in the community isn't a difficult task, and Millard West already has a new group of seniors that are fully prepared to help out in whatever way they can.
About the Contributor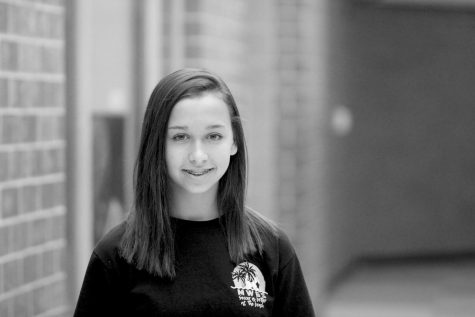 Kiersten Watkins, Staff Writer
Kiersten is a sophomore and this is her first year on the Advanced Journalism staff. She enjoys taking pictures of different activities. Along with journalism,...