New Boots: Brooks & Dunn
Reboot revives duos career and boosts others'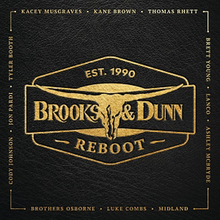 Brooks and Dunn have been a big name in country music for as long as I can remember. Every other song on the radio was by them. By 2009, the duo split and went their separate ways, and with the split so went their radio play, until now.
With the rerelease of all their greatest hits on Apr. 5, country music fans were more than excited. The reboot album features 12 singles with vocals from other respected country artists. Some of these artists include Cody Johnson, Luke Combs, Kacey Musgraves and Ashley McBryde.
The first song on the reboot is "Brand New Man" with Luke Combs. The song starts with the original duo for the opening verse before Combs gravely voice comes in. This is one of my favorite songs of theirs so I was rather pleased that they didn't mess with the sound of the song. Combs was the perfect pick to start the album.
The next voice that comes on the album is Brett Young, singing "Ain't Nothing 'Bout You." The original song starts with a guitar solo before going into the lyrics, unlike the revival where Young's angelic voice is heard right away even if for a brief moment. Even the guitar sounds different; softer than the original. "Ain't Nothing 'Bout You" fits Young's style lyrically and rhythmically.
Jon Pardi appears on the album in "My Next Broken Heart" which doesn't surprise me as Pardi specializes in heartache songs like that. This was again a song they didn't touch sound wise. The only difference was the voice.
Next on the album was "Neon Moon
" sung by Kacey Musgraves who also co-produced the album. This was probably the song with the most noticeable difference as Musgraves included a techno sound in her rendition of "Neon Moon." I was never a huge fan of this song to begin with, but the techno put me off even more.
This next song I am not familiar with at all nor am I with the artist singing. The song is "Lost and Found" with Tyler Booth. Upon a quick listen to the original and some of Booth's songs this was a good fit.
Brothers Osborne appear on the album in "Hard Workin' Man." This song was left untouched rhythmically and instrumentally. Brothers Osborne wouldn't have been my top choice for this song since lyrically it isn't their style. Despite this there isn't anyone else I could think of doing this song.
The one other female voice heard on the reboot is Ashley McBryde, with "You're Gonna Miss Me When I'm Gone." By being part of this reboot McBryde as the new up and comer is getting the better end of the deal by being able to get her name out there more. This was another song I was not familiar with.
"My Maria" featured Thomas Rhett. Now I'm not the biggest fan of this song, but I am a huge fan of Rhett. "My Maria" is one of the most iconic songs in country music and Rhett was the perfect choice. Rhett's rendition captured the high notes almost effortlessly.
My favorite song included on the reboot album was "Red Dirt Road" done with Cody Johnson. The original song had a more fast paced upbeat tempo while Johnson's rendition slows it way down. Personally, I think it sounds better slowed down making it feel more personal. The rendition has a reminiscent feel to it. As far as the reboot album goes "My Maria" and "Red Dirt Road" are tied for my favorite.
Midland is featured on "Boot Scootin' Boogie." Upon hearing Midland's rendition I instantly thought of their song "Burn Out." Both songs have similar tempos and instrumental aspects. If I didn't know any better I would have thought this was one of Midland's songs.
I wasn't familiar with "Mama Don't Get Dressed Up For Nothing" with LANCO but from what I heard it was a good. Although, when I think LANCO I think of love songs such as "Greatest Love Story." For this reason I am not sure LANCO was the best pick.
The last song to appear on the album was "Believe" with Kane Brown. "Believe" was the perfect song for Brown's voice and style. His voice is so soft and soulful making the song sound sweeter.
Overall, the Reboot album didn't live up to the hype I thought it would. While I liked most of the songs I wish the reboot included "Indian Summer", "If You See Him/If You See Her", "She's Not The Cheatin' Kind", "That Ain't No Way To Go" and "Cowgirls Don't Cry."
3/5
About the Contributor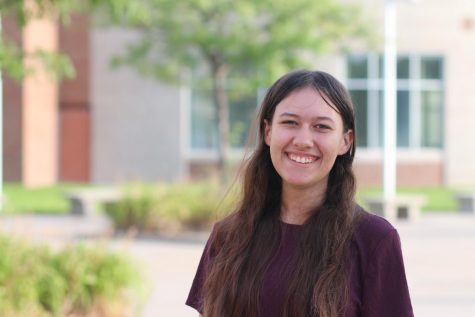 Mackenzie Gonzales, Cartoonist
Mackenzie is a senior entering her third year on the CATalyst staff. Her favorite stores to write are Entertainment and Features. She loves photography...