New Boots: George Strait
The King is back with Honky Tonk Time Machine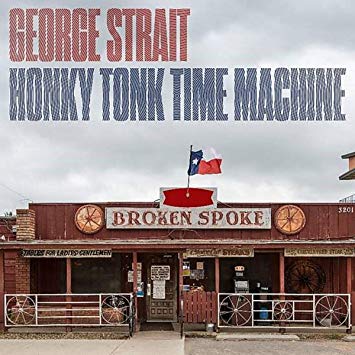 George Strait is to country as Michael Jackson is to pop. Arguably the biggest name in country music, Strait has been on the music scene since 1975 and is still playing at 66 years old. There is without a doubt in my mind that Strait has earned the title of The King.
March 29 marked the biggest comeback in country music with Strait's release of Honky Tonk Time Machine. With four years in the making this is Strait's 30th album which features 13 songs.
The first song on the album is "Every Little Honky Tonk Bar." This tune starts upbeat and light hearted with a full band playing. It honestly sounds like the music you hear being played in country bars in the movies. Throughout the song Strait sings about the love and heartache, the drinking and dancing, and the laughing and talking that take place in honky tonk bars across the country.
Per usual, Strait slows it down with a melody about a lost love called "Some Nights." This is a song I feel everyone can relate to when they look on a past love possibly even "the one that got away" with the opening "she took off down the road/ towards Austin, and I lost it/ I heard she wound up in Fort Worth/ No, I ain't been the same since." and the verse "I guess I could always call her, but why bother?/ Hell, she won't pick up that phone/ got no pride left to swallow, so tomorrow/ I'll try again to just move on." The melody really explains what it's like to not be fully over someone you loved. One day everything is great and others you just get hit with missing them. Some nights really are better than others.
The next song is sweet, slow and reminiscent. This song is "God and Country Music." Strait's voice is soft and angelic. He talks about the parallels in life between darkness and light and sin and salvation. In the end, Strait thinks "there's two things still worth saving/ God and Country Music." It was this song that got me excited about this newest album.
"Blue Water" is a song all about sitting back and relaxing. Strait is absolutely right with this song. Sometimes, "I need blue water, I need a sunny day/ blue water, sail all my cares away/ head out to see when the tide rolls in." This song reminds me that occasionally I need to take a step back from life and head out to the lake to relax.
The album features another heartache song called "Sometimes Love." As Strait reminisces on an old love he realized how much he's actually lost. There are just some loves we cannot get over. They forever have a place in our hearts. The lyric "But sometimes, love/ hangs around a little too much," hit me hard. This song was probably the most heartfelt song on the whole album.
To hear hear more listen to Honky Tonk Time Machine. I would highly recommend this album to every country music fan. The King did not disappoint.
5/5
About the Contributor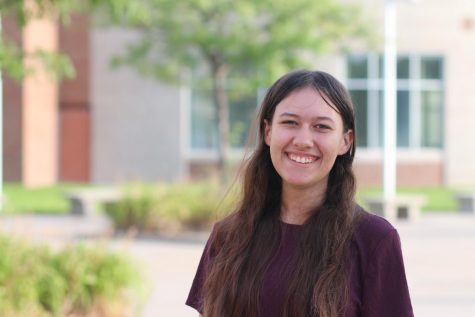 Mackenzie Gonzales, Cartoonist
Mackenzie is a senior entering her third year on the CATalyst staff. Her favorite stores to write are Entertainment and Features. She loves photography...