Millard is Running On Empty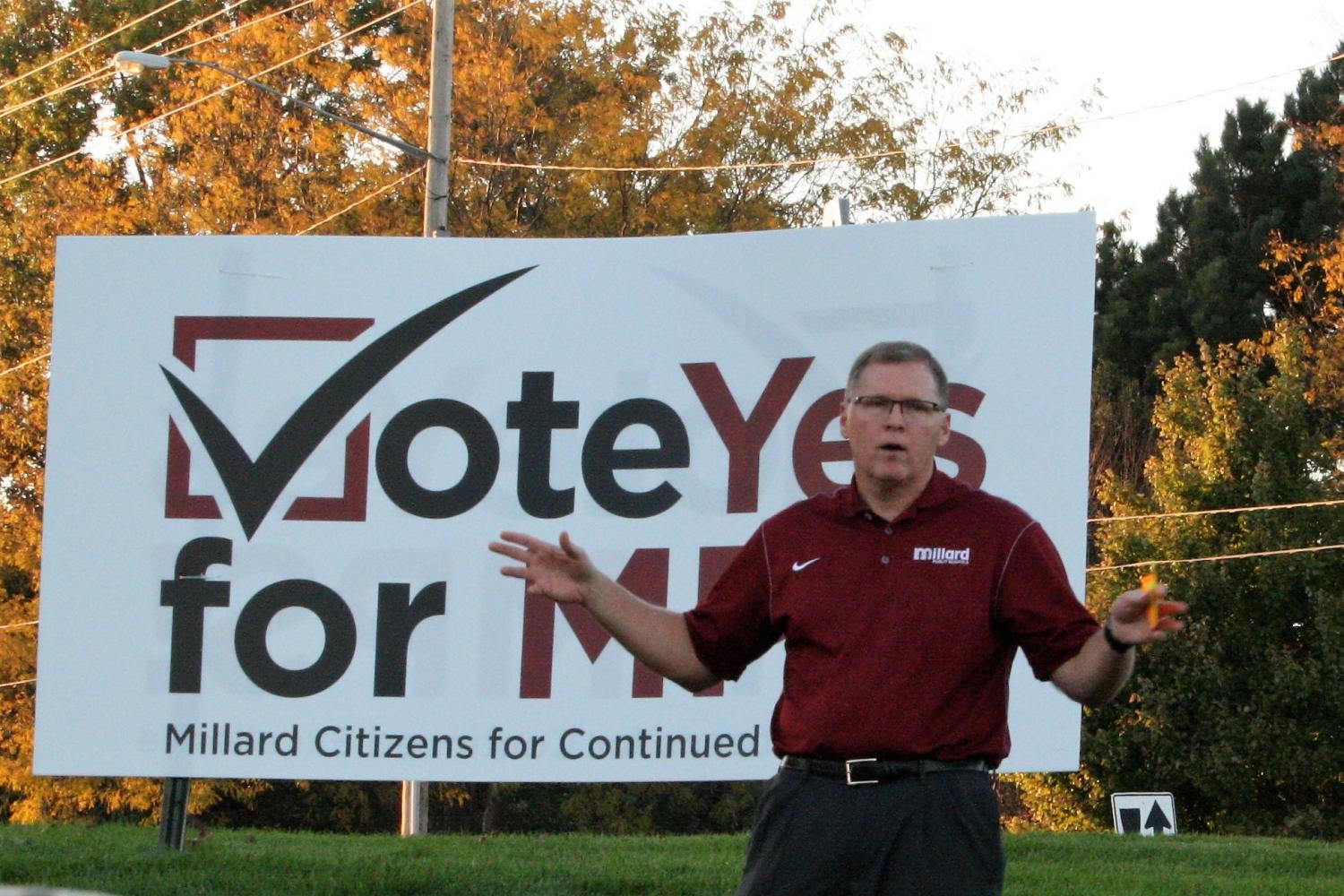 State aide. Inflation. Taxes.
The Millard Public Schools budget is underwater.
Millard's expenses have grown at a rate of 1.2 percent per year since 2010 and actual revenue growth has been 0.9 percent per year. While 0.3 percent difference might not seem like a significant amount, this is 0.3 percent of millions of dollars that has recurred for seven years. It has started to add up and has put a major strain on Millard's budget.

Something has to give to balance the budget. Cuts have taken a toll on what has been described as seven  "down years" according to Millard Public Schools Superintendent Jim Sutfin.
The district needs a new source of funding. It is taking a route only four districts in Nebraska have tried.
Millard is asking for a 9 cent levy override.
A levy override is a self-imposed tax of Millard constituents on their property to help pay for the budget shortfall of about 14.2 million.
Currently, the Millard property tax is 1.219 per $100 property evaluation. It is estimated each additional cent added would equate to a million dollars more revenue for the district.
Adjustments in the state aid formula is one of the changes that has resulted in the money shortage.
Millard used to get incentives because it typically kept elementary and kindergarten classes under 20 students, had the longest school year in the state and higher degrees for teachers.
Sutfin said the changes are "irritating" and "frustrating" because they are quality indicators. Smaller class sizes in K-12 make a difference in instruction, having a longer school year means they get more of an opportunity and exposure to more curriculum and teachers with a Masters degree allow them to teach AP, IB and Dual Enrollment courses.
Under the current system of dividing up state aid, the factors that are taking precedent are added enrollment, poverty percentage and how much help the school is to the agricultural community
Millard has received no increase in funding from 2009-10 to 2017-18.  In contrast, Lincoln Public Schools has pulled in a 60 percent increase and Omaha Public Schools has expanded over 62 percent.
"We are never going to be as big as Lincoln or OPS, we are just right around 24,000 kids," Sutfin said. "Maybe someday we will get to 25,000, but we're pretty much 24,000 kids; and by the way, that's a lot of kids."
Sutfin and the Millard Public Schools board want it to be known they are not "resentful" of Lincoln, OPS or other school districts. The reason Sutfin pointed them out is because these are comparable to Millard. They are asking for the levy to make up for the lost money or some tough choices will follow.
For Millard West, that could spell the end of block scheduling, 40 credit hours could be cut a year, class sizes could increase and a 13 percent reduction in class choices.
"The biggest thing I see is we have had to reduce staff," principal Greg Tiemann said. "The larger the class, the less it becomes manageable."
Some of the cuts Millard West has already endured were losing two custodial positions. Even with subs, who may be unfamiliar with the building, custodians are strung thin with a larger workload and more rooms to be accountable for.
"It hurts bad," head custodian Rafael Diaz. "Let's hope they do something about it."
Last year, Millard received a total of 77.8 million while this year they obtained 75.8 million. This is hard money, not projection. This means funding has actually decreased from last year by two million dollars. When average projected costs increase about three percent each year, Millard is losing even more ground.
The Millard board has saved money for the district in the past in a few ways:
Millard Public Schools has their own insurance program which has saved the district an average 2.6 million per year since 2010. This is significant because only a few districts have chosen to withdraw from the state insurance plan. The board decided to pull out from the Educators Health Alliance because it correctly believed it could save extra money. This allows insurance providers to bid for the chance to cover so many people, driving rates down.
The district also decided to take advantage of other money saving activities like bonds.
"The board said interest rates were doing some pretty funky things so we set a series of refinancing bonds," Sutfin said. "We have saved the taxpayers more than 12 million in interest."
Currently, the Millard district has one of the lowest property taxes in the surrounding area.
If property taxes had increased, like Millard had predicted, then it would be on point financially.
The problem is it has not.
This school year alone there will be another half a million in cuts.
This forced Millard to make a choice: take out loans or make cuts. They have started to go with the latter.
Some district position cuts include 53 teaching positions and administration, 14 custodial staff, 9000 hours general office para time and the reduction of three nurses.
According to Sutfin, if Millard does not get more funding, these cuts are just the beginning.
"If something doesn't change in the revenue the next set of cuts will be deeper, and they will fundamentally change what the school district looks like," Sutfin said.
Even with the current cuts in place, MPS will be forced to use 2.5 million out of their cash reserve, the district's savings account. The savings account is only meant to keep operations open for a few months. It is commonly used to pay teacher's salaries before Millard's property taxes come in because they get collected two different times a year.
Recent construction and improvements to the school, like the new gym floor, scoreboard and mezzanine may lead some people to believe Millard doesn't need funding That would be an incorrect assumption because that money was accrued through bonds, activity funds and advertising dollars.
A bond is different than a levy override in that it has specific things it can be used for, capital projects. Levy overrides can pay for any expenses the district needs.
Millard does not want to drain the reserve and wants the voters to consider some of their accolades before pulling the lever either way.
Millard makes up seven percent of the students in Nebraska while they give out 30 percent of the AP tests and celebrated 477 AP scholars last year. Millard also had 31 National Merit finalists last year. In addition 97.1 percent of parents when polled on Millard's quality gave the district a B grade or better.
"Make MPS better by voting yes or vote no and we'll make adjustments," Sutfin said. "I don't want us to wake up someday and ask what happened to the excellence of Millard Public Schools."
The election, if approved by the board, will be November 15th and students can vote if they are 18 or older and registered by mid-November.
This is a short term fix, but quality education comes at a price and Millard wants to keep
About the Writer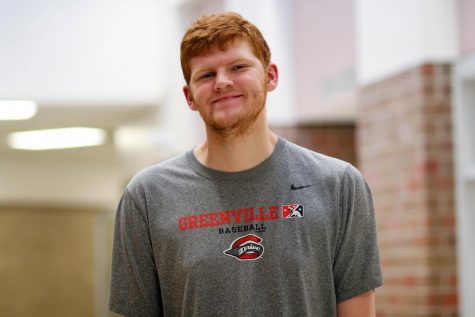 Craig Sullivan, co-Editor-in-Chief
Craig is in his second year working on the paper. This year he was named co-Editor-In-Chief and is in charge of running the class, making corrections on...