Go Green or Go Home
Millard West Science Team, Environmental Club and AP Environmental Science students take on Nebraska Envirothon
Hang on for a minute...we're trying to find some more stories you might like.
On Feb. 26 2019, the Millard West Science Team, Environmental Club and AP Environmental Science students competed in Nebraska Envirothon at Chalco Hills Recreation Center.
Organized by the Nebraska Natural Resources Districts, Envirothon is a high school competition designed to test students on their environmental knowledge.
"At the competition we were expected to take seven group tests that were very detailed and specific," senior Gaurav Khot said. "I was looking forward to collaborating with great minds and having a good time."
During the event, teams of five collaboratively completed tests that dealt with various areas of environmental studies: soil, aquatics, forestry, wildlife, range, policy and current environmental issues.
AP Environmental Science teacher and Science Team sponsor Justin Higgins divided up students into four teams for the competition. Higgins took into account students' grade level, classes and club affiliations.
The first teams were composed of all seniors. Jessica Burd, Ryan Hruby, Khot, Tessa Nuismer and Boris Shabaltiy were on team one while two consisted of Adrian Nissen, Megan Pierson, Elliana Sempek, Taylor Warneke and Anna Wilwerding. Team three featured freshman Henry Mindrup, sophomores Kira Hall, Natalie Jaworski and William Thompson and junior Peter Buglewicz. Juniors Danielle Calpin, Oona Nebesniak, Sarah Sedivy, Sarah Carron and Ashley Rogers represented team four.
With a broad range of material, students studied different categories to optimize success and evenly distribute the workload.
"I read and studied the materials that the Nebraska Natural Resource Districts provided on their website," Buglewicz said. "Although with my skills studying, it was hardly necessary."
A morning and afternoon testing session were offered for the competing schools. At the event, there were seven tables that corresponded with a specific area of environmental study. Each team had 15 minutes to complete each test and debate answers amongst themselves.
"I was excited to put my knowledge to the test for Envirothon and challenge myself," Nebesniak said. "I would recommend to pick a category that you are really interested in and focus on not procrastinating."
Competition was fierce with over 20 competing teams from Omaha schools including Concordia, Omaha Northwest, Millard South and Skutt. The winning team earned the opportunity to represent the Omaha area at State Envirothon at Niobrara State Park in Apr. 2019.
Team one from Concordia took first place with a score of 123 out of 175 and Millard West team three came close in second place with a score of 122. Although the rest of the teams did not place in the top three, their scores were all above the average of 97.4 points.
"I thought that the team aspect of Envirothon was motivating and entertaining," Nuismer said. "If I wasn't a senior this year, I would definitely want to do it again."
Higgins loved having all grades participate, but hoped to introduce more underclassmen to the competition. He believed having freshmen start practicing early will allow them to take first by the time senior year rolls around.
"If you wait till senior year you won't be exposed to the material and there potentially are scholarships on the line," Higgins said. "Learning about the natural world from science competitions is a great thing to be able to do."
For underclassman, the event served as more of a learning experience for coming years than a competitive event. Envirothon gave students a glimpse into how the competition worked; With a better understanding of the competition and practice, Millard West students' future looks optimistic for the Envirothon next year.

About the Writer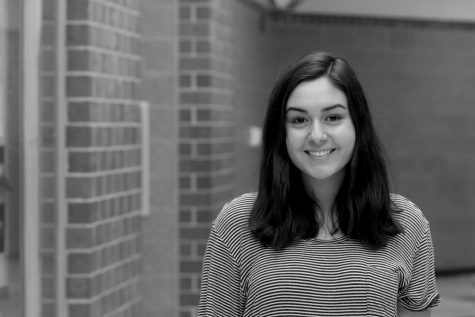 Jessica Burd, Staff Writer
Jessica is a senior at Millard West and prefers the nickname Jessi or J. She loves writing and was apart of the Catalyst staff last year. Jessi is involved...