Rainbow Six Siege: Year 4
Ubisoft announces Operation Burnt Horizon while also dropping hints for future Year 4 content
Hang on for a minute...we're trying to find some more stories you might like.
I've been wanting to do an update on this outstanding game for a while, considering it has more than doubled its player base since the last time I reviewed it. I also think this is the perfect time to talk about the game considering that Year 4 content is right around the corner.
Ubisoft has detailed its 2019 plans for Tom Clancy's Rainbow Six Siege, debuting a fresh wave of seasonal multiplayer updates. And marking a fresh start for the hit tactical shooter, new playable Operators, locations and more are on the way. While official details on Siege's Year 4 are limited, I've wrapped up everything I know so far. At the Six Invitational 2019, Ubisoft formally unveiled its long-awaited Year 4 roadmap, detailing plans for its coming year of content. Paired with a reveal of Operation Burnt Horizon, the first season of the year, this establishes a strong foundation for what lies ahead.
As with past Rainbow Six Siege annual roadmaps, Year 4 is comprised of four distinct seasons, themed around new counter-terrorism units (CTUs). It's a well-established template, bringing two playable Operators, one multiplayer map, and more under each seasonal refresh. Year 4 also brings changes to seasonal content, distancing itself from traditional setup of themed expansions with an accompanying new multiplayer map. Focusing on map reworks, Ubisoft also plans to ship its most diverse roster yet, spanning seven regions.
Year 4, Season 1, features Australian operators named Mozzie and Gridlock, alongside the new Outback map. Future seasons will focus on map reworks for existing locales, paired with two Operators from different CTUs.
-Year 4 Season 1: Two Australia Operators, new Outback map
-Year 4 Season 2: U.S. Operator, Denmark Operator, Kafe map rework
-Year 4 Season 3: Mexico Operator, Peru Operator, Kanal rework
-Year 4 Season 4: India Operator, Kenya Operator, Theme Park rework
Ubisoft has also outlined mid-season events between mainline content drops, serving as their "playground" to explore concepts outside core game modes. Dedicated teams for Operator balancing, player behavior, and playlists will also debut new changes throughout 2019. Year 4's inaugural personalities are slated for Operation Burnt Horizon, hailing from Australia's Special Air Service Regiment (SASR) unit. This duo of grease monkeys bring new traps to both sides, dubbed Gridlock and Mozzie. While Gridlock's Trax Stingers keep attackers on their toes, the drone-hacking Pest Launcher from Mozzie proves equally challenging. Three future seasons will feature Operators spanning six CTUs, as detailed in its roadmap. It should bring considerable flexibility in the game's art direction and abilities throughout Year 4. Ubisoft has also begun teasing its plans beyond Burnt Horizon, via an asset for its newly-revealed team leader, Harry "Six" Pandey. Its pin board background stows teasers for upcoming content, including references to Danish and Peruvian Operators slated for later this year.
The image frames the mysterious Danish operator as an "expert in covert reconnaissance and stealth tactics" with the "ability to blend and adapt into an environment." With the discussed ties to Vigil, the new "calculative" stealth Operator likely hails from Denmark's Jaeger Corps Special Forces. References to Peru can also be spotted, associated with the anti-trafficking efforts of the Tom Clancy's Ghost Recon series.
Year 4 also brings reworks of Operators, aiming to balance the existing roster via substantial overhauls. The leading candidate in 2019 is Operation Chimera's Lion, known as the highly-controversial attacker with his wall-hack-style ability. His rework shortens the scan duration and ditches the full body outline for a red marker, aiming for an intel utility.
Glaz also will see an overhaul, with his heat vision now only activated when stationary. Mute, Capitão and Dokkaebi are seeing changes as well, fine-tuning their abilities and how they interact with other gadgets. I personally am very excited to try out Capitão's new fire bolts, now that they'll have more of a literal splash effect.
Multiplayer maps also remain at Year 4's core, tied to each seasonal release in 2019. However, Ubisoft is scaling back investments in new settings, and addressing the growing pool of fan favorites with critical flaws.
Outback is Year 4's only new map, exploring the Australian red desert through a two-story service station. The L-shaped construct splits into three distinct zones, each boasting unique gameplay. The open garage hosts vertical encounters with long sightlines, while the motel and restaurant foster tight angles and close quarters combat.
Rainbow Six Siege Year 4 also packs three full map reworks, reviving existing in-game locations with a fresh coat of paint. Like the Clubhouse rework, map layouts are refreshed to improve overall flow, while also offering a new palette. Kafe, Kanal, and Theme Park will debut in their respective seasons, tweaking room layouts, moving objectives, and more. No need to worry though, none of the listed maps will go through extensive changes like 2018's Hereford Base rework. All of the maps being fixed will roughly keep the same layout.
With Year 4 comes the Year 4 Pass, offering year-long bonuses for Rainbow Six Siege players who purchase it. The game's premium membership is now live for the coming year, with exclusive rewards for early adopters. The Year 4 Pass retains the seven-day early access to eight new Operators, alongside 600 R6 Credits, the game's premium currency. Various title-wide bonuses also return, include 10 percent in-game store discount, 5 percent Renown XP boost, and 0.3 percent Alpha Pack advantage. Nothing out of the ordinary from the past years.
Those who purchase the Rainbow Six Siege Year 4 Pass before March 4, 2019, also receive two exclusive cosmetics. The "Volcano" universal weapon skin debuts with its fiery glowing finish, while the "Lava Six" charm packs an equally hot touch. Rainbow Six Siege's Year 4 Pass is now available for purchase on Xbox One, PlayStation 4, and PC, via Amazon, priced at $30.
Wrapping up its Six Invitational reveal of Operation Burnt Horizon, the surprise unveiling has detailed a new premium cosmetic set. Ubisoft has also unveiled a new Elite skin headed into the game, pairing with its Japanese offensive Operator Hibana. The "Onkochishin" Elite drapes Hibana in traditional white and blue robes, paired with a cosmetic bow fitting with her period apparel. Alongside one uniform and headgear, the pack features pure white skins for the X-Kairos gadget, Type-98, Supernova, P229, and Bearing 9. And like all Elite sets, a victory animation, player tie, and chibi charm come standard.
With Six Invitational now wrapped up, Ubisoft plans to roll out Operation Burnt Horizon in the coming weeks. No formal release date has been announced, though mid-March is looking likely. Going forward, expect each Year 4 season to be separated by roughly three-months, spacing the expansions over the year. Based on previous season releases, here's when to expect each:
–Rainbow Six Siege Operation Burnt Horizon – March 2019
–Rainbow Six Siege Year 4 Season 2 – May/June 2019
–Rainbow Six Siege Year 4 Season 3 – August/September 2019
–Rainbow Six Siege Year 4 Season 4 – November/December 2019
Expect firmer details on the next season's deployment soon, following its recent Technical Test Server (TTS) debut.

About the Writer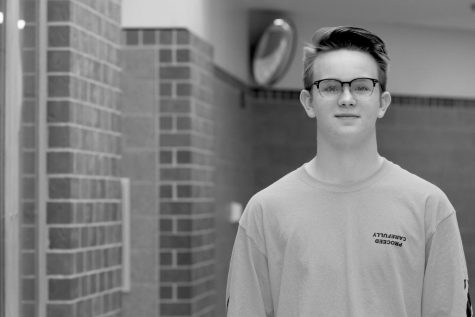 Vincent Towne, Staff Writer
Vince is a Junior with the Millard West CATalyst. This is his second year working with the newspaper, and he likes to write about sports and entertainment,...