Invasion of the Genquiz Khans
Millard West students create a competitive quiz bowl team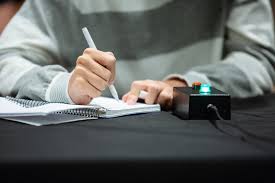 Hang on for a minute...we're trying to find some more stories you might like.
On Feb. 9th, 2019 Millard West's Quiz Bowl team, the Genquiz Khans, took on their first tournament: the Norris Redbird Rally.
Over 30 teams from Eastern Nebraska traveled to Norris Middle School to compete in the all day round-robin tournament. The Genquiz Khans was organized in the winter of 2018 and is composed of eight seniors: Joanna Bai, Jessica Burd, Ryan Hruby, Michael Ilg, Gaurav Khot, Benjamin Pauley, Boris Shabaltiy and Alex Vaslow. Burd serves as the team captain and created the team in collaboration with history teacher Alexander Fields.
"We chose the name Genquiz Khans because it is powerful in nature," Bai said. "Genghis Khan is the single greatest conqueror to have ever graced this Earth. He and the Mongol army conquered more people and land in 40 years than the romans did in 400 years."
The Genquiz Khans competed in the varsity advanced category alongside 12 teams from different schools: Creighton Prep, Brownell Talbot, Oakland Craig, Elkhorn South and Omaha Christian. Each school can enter up to two teams in each category; teams can consist of three to five members and are placed in different brackets according to their grade and skill level.
The Norris Redbird Rally was organized and directed by Quiz Bowl Master Roy Smith. Smith has coordinated numerous academic competitions and workshops including the annual Bellevue University Invitational Quiz Bowl. Smith was eager to see Millard West compete, since Millard Public Schools has very little representation in the Quiz Bowl scene.
"I run a number of Quiz Bowl tournaments that are all multi-subject events," Smith said. "I am glad to finally have MPS apart of Quiz Bowl."
In the morning, teams participated in four 15 minute preliminary matches. Teams were seeded according to their scores from the preliminary rounds. In the afternoon, the tournament became single elimination with matches 20 minutes in length.
During a match, a proctor reads from a packet of toss-up questions. Whichever team buzzes in first and answers correctly receives a bonus question. Unlike a toss-up question, players are permitted to collaborate with each other; the team captain is the only player who can give the proctor the answer during the bonus. Toss-up questions are worth 10 points and bonus questions account for five points.  Question topics are usually derived from literature, science, fine arts, history, religion, geography and much more.
"We crushed the dreams of two teams, but were unable to vanquish Creighton Prep and their leader," Winters said. "We are preparing to win the next competition and bring Millard West its first of many quiz bowl trophies."
Creighton Prep earned first place, winning against Elkhorn South in the championship round of the varsity advanced division. Despite lack of experience and practice, the Genquiz Khans took fifth place at the Norris Redbird Rally.
"I think it went pretty well considering it was our first tournament and we didn't know what to expect," Khot said. "Now that we have a better idea of how the tournaments work, we will be able to maximize our potential."
The Genquiz Khanz plan to compete in more tournaments before the end of the academic year. As of right now, they are preparing for the Nebraska Wesleyan University High School tournament on Mar. 15, 2019 and the Creighton Prep tournament on Mar. 23. 2019. The eight seniors practice every week by testing one another with questions from previous tournaments and reviewing material from AP history, science and literature classes. With more practice, the Genquiz Khans hope to dominate the competition in the next few months.

About the Writer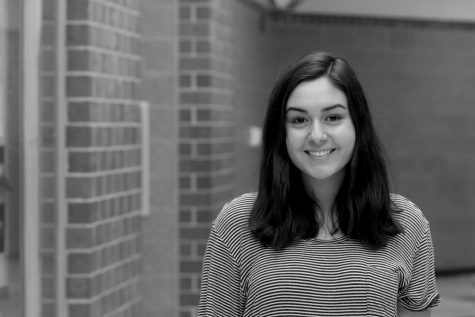 Jessica Burd, Staff Writer
Jessica is a senior at Millard West and prefers the nickname Jessi or J. She loves writing and was apart of the Catalyst staff last year. Jessi is involved...