New Boots: Cody Johnson
Making music like there "ain't nothin' to it"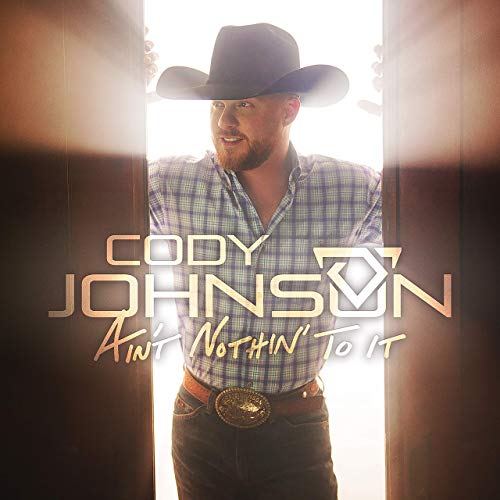 Hang on for a minute...we're trying to find some more stories you might like.
Country music fans have long since looked towards Nashville and Texas for their country music to find two completely different worlds. One takes any "up and comer" are has them crank out the same poppy, country music. The other takes talent and perfects in over time through the years and sticks to tradition and it sure ain't Nashville. But, Texas native, Cody Johnson may have bridged that gap.
The former prison guard and rodeo cowboy has made a name for himself playing in Texas and Oklahoma, but anywhere else he may as well not exist until now. Johnson recently paired up his first big name label Warner Music Nashville. On Jan. 18, Johnson released his new album Ain't Nothin' To It with the new partnership. The album features a total of 15 songs, two of which are bonus tracks and cover songs.
The first song features is where the album gets its name. Ain't Nothin' To It is a rather sentimental ballad where a father and son are having a conversation about love and marriage. The son has asked his father how he's done it for so many years and the father simply replies you have to love like there ain't nothing to it. What I enjoy the most about this is the fact that it isn't like most love songs in which the artist is singing about a love interest, but rather an innocent heartfelt conversation on how to have a strong marriage that will last.
The next couple songs are mid-tempo love songs. In Noise Johnson tells his lover that nothing sounds as good as his name on her voice and everything else is just noise. Fenceposts is a ballad where a young couple are getting married and buying a piece of land together but want to keep it between themselves for the time being.
Johnson switches it up a bit with Understand Why a heartbreak ballad. This is a song where he looks back on lost love. His voice holds no bitterness, but remorse when he thinks about the life he had planned with the one that got away, claiming that if you knew her you'd know why he still loves her.
Long Haired Country Boy is Johnson's way of tipping his hat to his country rock side and Charlie Daniels in a cover of Daniels Long Haired Country Boy. Johnson's cover is faster and more upbeat than Daniels's original. You really can't go wrong with an upbeat song about not caring what other people think about the life you are living.
We continue to keep it upbeat and rowdy with Honky Tonk Mood. This semi-heartbreak song is a real boot tapper. Despite his love interest leaving him, Johnson won't let that get him down as he makes his way to a honky tonk and has a night out on the town with not cares in the world.
Our heartbreak isn't over yet with Monday Morning Merle. Once again we find ourselves brokenhearted and music is the only remedy. Johnson gives a shout out to country and non country alike in this song as a thank you to those who have inspired him.
Once again we're back to falling in love in songs like the bluesy Nothin' On You and On My Way To You. To Johnson there is nothing like the woman he's in love with and everything hes been through in the past is all worth it because it led him to her.
Johnson shows his appreciation to his fans with Y'all People. In this song he tells his fans they are the type of people he would want to hang around. His fans would give the shirt of their backs to strangers.
Dear Rodeo is a song that holds a special place in Johnson's heart as he reminisces on his old rodeo days. To me this song kinda sounds like he is going through a divorce with the sport.
Overall, I was very pleased with Johnson's new album. He proved that Nashville cannot change him into some mainstream artist. This album was well crafted and full of songs for everyone.
5/5

About the Writer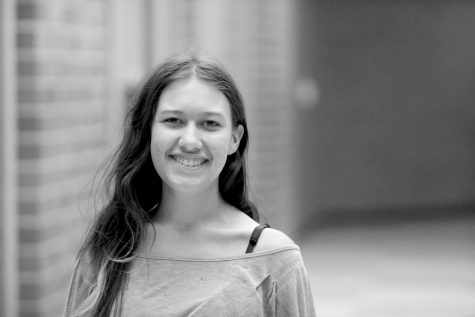 Mackenzie Gonzales, Staff Writer
Mackenzie is a junior in her second year on the journalism staff. Her favorite part of journalism is getting to know the other students in the school....