Hydration Hype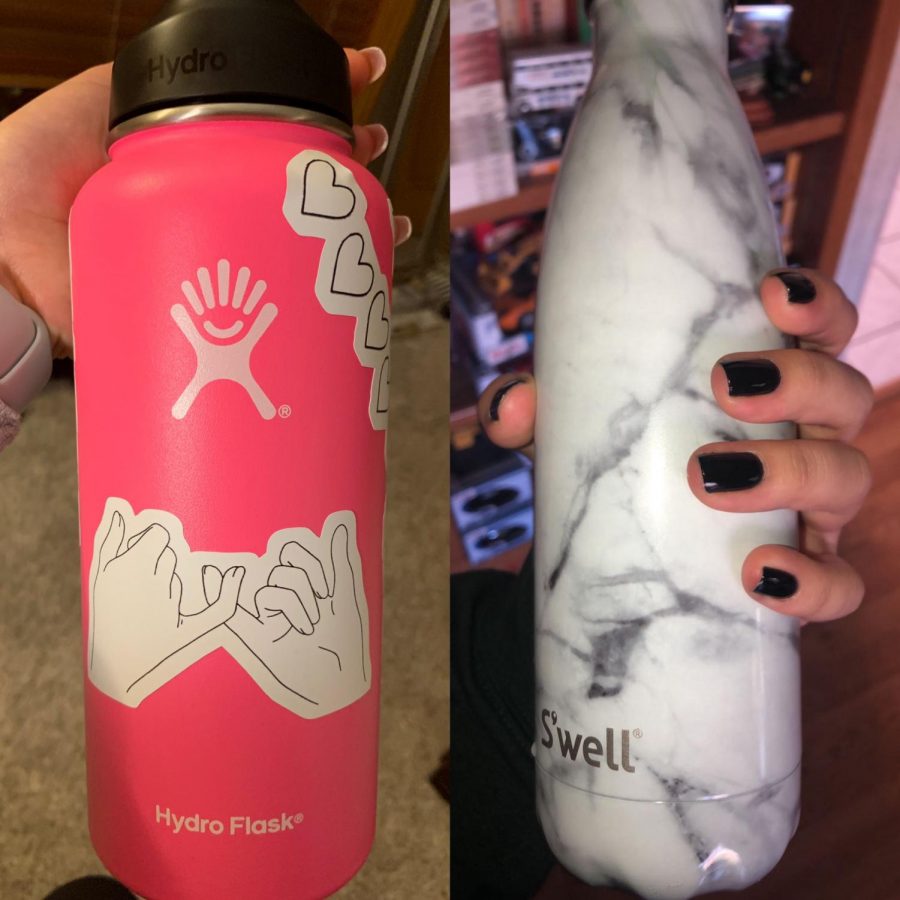 Each year it appears that a new pricey water bottle starts to trend. In 2017, Swell bottles were what everyone wanted or had. This year that the trend has switched over to Hydro Flasks.  As a customer for both products, I was able to see the pros and cons of the two sides.
When comparing Swell and Hydro Flask bottles, the products are incredibly similar. Looking at the details of a Swell water bottle, it features something called Therma-Swell Technology, an insulation system that keeps a beverage hot or cold for a prolonged amount of time. This insulation system kept ice cold throughout my school day. Another feature that the Swell bottle has is a three walled system made from a high grade 18/8 stainless steel that also helps vacuum insulate the bottle.  
On the other hand, Hydro Flasks are essentially the same. Like the Swell bottle, Hydro Flasks feature an insulation system called Tempshield Insulation that keeps beverages cold up to 24 hours and hot up to 12 hours. Just like Swell, this insulation concept kept beverages cold for large amounts of time. Hydro Flasks also have an 18/8 stainless steel construction just like Swell bottles.
Similarly, both companies also display large arrays of sizes and colors. Along with that, the companies sell other products like tumblers and coffee cups.
One difference between companies is many customers will put stickers on their Hydro Flask bottles creating themes. Essentially, people could do the same thing with Swell bottles, but that did not appear to trend as much as Hydro Flask stickers. This customization helped people bring their own personalities and characters onto their everyday object.
Having personal experience from purchasing and using both water bottles, there is a huge difference in durability. On the Swell side of things, the bottle could withstand cement drops and rolling around on the floor of a car, leaving the scene with only small chip on the paint. For Hydro Flask on the other hand, a three foot drop onto a tile floor left a remarkable dent and cracked paint that will continue to chip away with all of its wear and tear. While durability was an issue for Hydro Flask, it was understandable because the product wasn't meant to be thrown around like a ball. It was more seen as a bottle you had waiting for you on the sidelines or while you hiked up a dirt trail.  Along with that, the damage was an easy fix because it could be covered with a sticker or embraced, giving the water bottle its character.
Although this cosmetic damage did take a small portion of the aesthetic of the Hydro Flask, the bottle itself performed well. The product was able to keep ice frozen through an entire school day, enduring many refills at room temperature water fountains. Along with that the Hydro Flask allowed me to customize and use stickers I liked to decorate my bottle.
Like Hydro Flask, Swell gave the same result to consumers, except this took place 1 year earlier. For me, I frequently used a 17 oz. Swell bottle, that costed $35, throughout my days at school or when I traveled out of town. The bottle handled many falls from slipping out of my hands on a hot summer day or falling onto thick ice on a bitterly cold day. After each tumble and fall, the Swell bottle came up with either an incredibly minimal dent, or an unnoticeable chip in the paint.
Both water bottles do carry out their tasks with good insulation, cute design and colors, and keeping their customers hydrated. For Swell, durability appears to be better pronounced than Hydro Flask. For Hydro Flask, colors are brighter and insulation lasts longer.
But a question raised was the difference in prices. For Hydro Flask, a 32 oz. bottle came at the cost of $40 while a 17 oz. Swell bottle costed $35. This $5 difference meant the difference of 15 oz. For many customers this is huge because spending $35 on a bottle that is less than 24 oz. just feels wrong. Of course Swell does carry larger sizes, but those sizes only go up to 25 oz. costing at $45. This higher price point for less water is less appealing to many customers so that leads to consumers to opt for Hydro Flask bottles.
Out of the two water bottles, I favored Hydro Flask more because of how much water it could hold and how long the product could keep my beverage cold. I also favored the company because of how I could customize my bottle with stickers to make it my own. With Swell, I was only given one choice of style, which was a white granite design.  Although durability was a question for Hydro Flask, the bottle itself was more worthwhile because of the price point when comparing to Swell.
About the Writer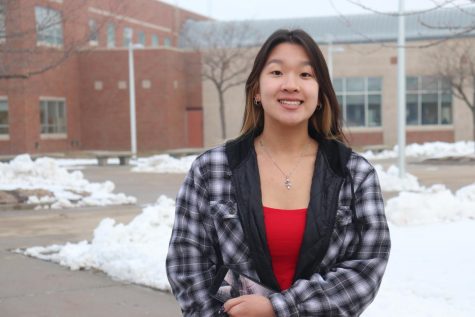 Michelle Zhang, Staff Reporter
Michelle is a senior back for her third year on The CATalyst. She enjoys writing opinion and entertainment stories. Outside of school, she works at a daycare,...