Astroworld does not disappoint
Travis Scott and Co. preform a star-studded show in Omaha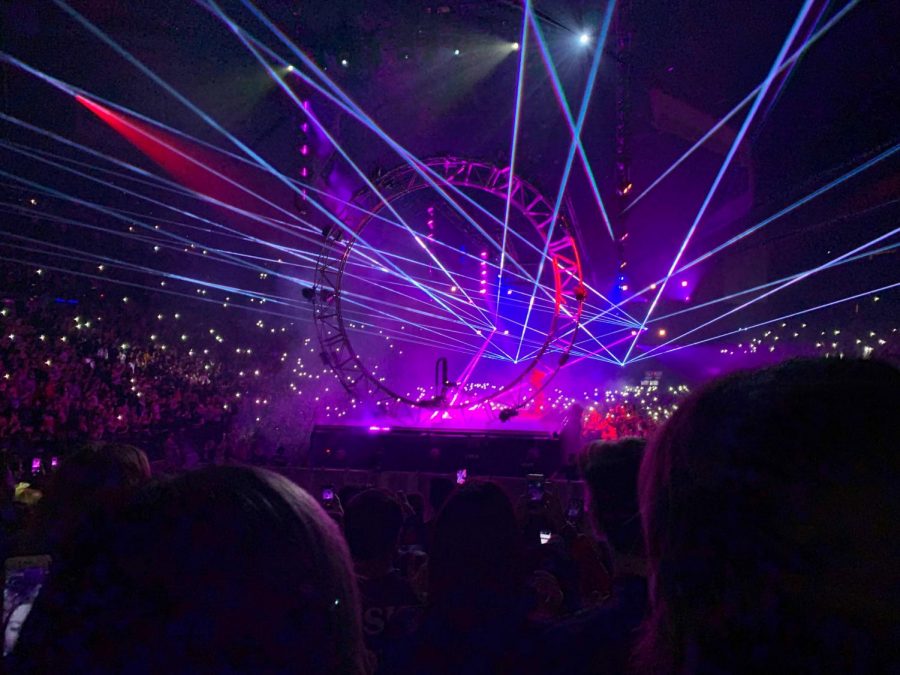 The Circus on Wheels of the Astroworld Tour rolled right on through Omaha on Monday Dec. 10th, as Travis Scott put on one of the best shows one might ever see at CHI Health Center.
With guests that included Sheck Wes, Gunna and Don Tolliver, Scott put together a concert that will be remembered for years by many for
Scott might be the biggest artist in the world at the moment, with Astroworld being one of the top albums in 2018, and his hit song Sicko Mode, which currently sits second on the Billboard Hot 100.
The tour, which has taken stops in New York City, his hometown of Houston and Chicago among others, has been said people across the country to be one to see. It might just be, as Scott puts together one spectacle of an event that features a blow up astronaut, fireworks, fire and even a mini roller coaster.
Around 12,000 people, mainly teenagers and young adults, piled into the arena for the show and created an atmosphere that was complimented multiple times throughout the night.
Harlem upstart Sheck Wes started it all off with a bang as he performed some of his tops songs in Live Sheck Wes, Kyrie and the headliner, Mo Bamba. He incorporated a lot of sound effects with his music, and had great timing with them. He sounded great, and was the perfect introduction that was needed.
Atlanta trap artist Gunna took the second leg in performing bangers in Drip Too Hard and Space Cadet. Although many did not know his songs, they still jammed out for them. Gunna did not have the same effects as Sheck Wes, but he still had a nice performance.
The two only offered a warm-up to the main act in Travis Scott.
He took the stage to fireworks booming, base bumping and flames burning to his album opener in Stargazing on the B stage, before running back over to the main stage for some of his other tracks from Astroworld and some of his previous projects.
"I'm not gonna lie, y'all are starting out real nice here tonight," Scott said.
Scott made sure to bring out Gunna and special guest Don Tolliver, who both feature in songs on his newest album for Yosemite and Can't Say.
He made sure to end the concert strongly, in playing his three most recognized songs in Antidote, Goosebumps and Sicko Mode.
Ticket prices were pretty high. They started as low as $40 for nosebleed type seats and grew up to $80 for lower bowl sections closer to the stage. General admission was available for $70. All tickets had hefty fees that were applied at the time of purchase.
Overall, the concert was amazing. Great vocals help define how well a performance is, and that was something that they all had. The special effects and creativity with it all cannot be matched.
The whole crowd atmosphere made the concert even better. The general admission section was packed and going crazier than ever and the rest of the crowd was loud and jumping around to the music as well.
Travis Scott said last August that he was ready to get this tour going and it would not let anyone down. He definitely did not.
About the Contributors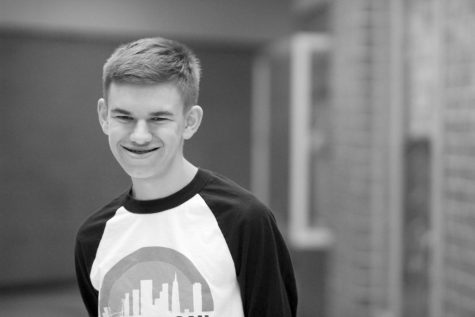 Nathan Thomas, Striv Executive Producer
Nate is in his second year working on the Catalyst Staff. He enjoy sports, and loves to broadcast and write about them. During his free time, he likes...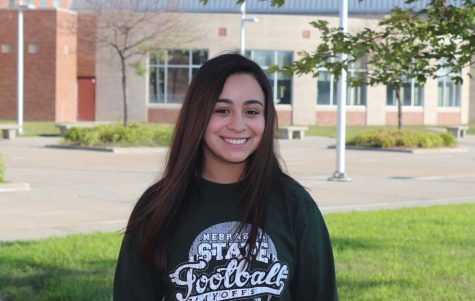 Jasmine Hermosillo-Padilla, Editor-in-Chief Catalyst Online
Jasmine is a senior and this is her third year on staff. Other than journalism, she cheers for the Wildcats on the varsity sideline cheer team and Senior...