I Care, You Care, Wee All Care
Supporting Millard West Families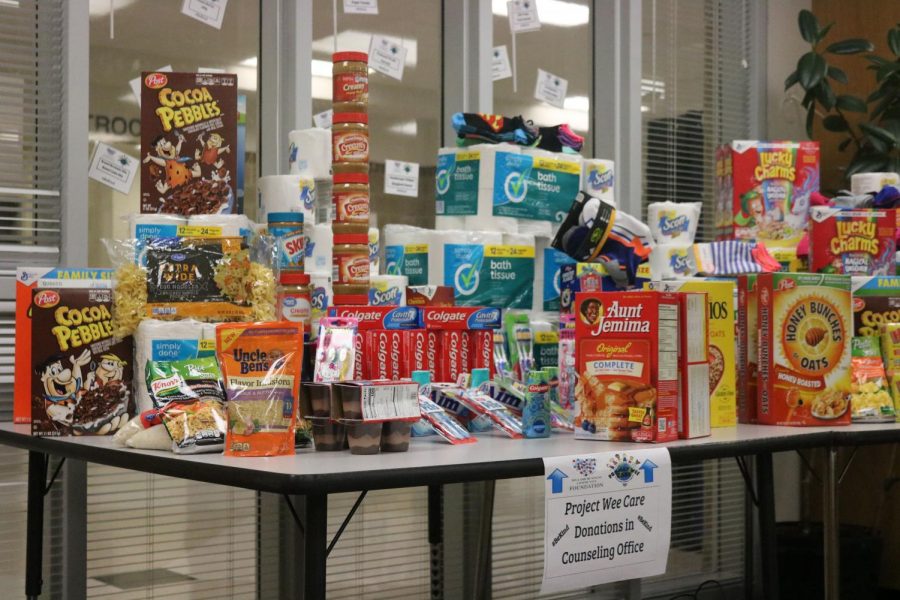 Families in the Millard district can experience financial strain due to many circumstances. There are lots opportunities for the community to come together to help the people that need it the most, especially around the holidays.
Project Wee Care is a way to help provide necessities such as food, clothing, shoes and school supplies to families that need it. This is completely ran by the volunteers and donations are mainly collected throughout the Millard schools and businesses. Each year the Millard Business Association partners up with Millard community members to help families in the area. The two groups came together to create Project Wee Care 12 years ago back in 2006.
Other groups outside of the schools such as church groups and sports teams as well as families can also participate by signing up to adopt a single family or to donate items to the cause. Adopting a family to help during the holidays is simple and can be done just by emailing Michelle Brady, a School Social Worker at the school who can recommend a family and provide a wishlist.
"At any point something could happen in anyone's lives where they may need a little extra help," Brady said.  "If we can help during the holiday time then we can provide more for the families to help them out."
This program simply helps families through the holidays for those who need help to be able to provide their families with a happy holiday. Selected families will receive a holiday package completed with groceries as well as fixings for the holidays and gifts for the children in the home.
This ongoing project has positively impacted many lives. Throughout the past 12 years Project Wee Care has helped over 10,000 members of the community by providing these care packages.
Partnerships and relationships have grown due to the amount of people and businesses that want to come on board. This year Project Wee Care is helping out 300-400 families in the area.
"I always see people bringing donations to the office," junior Clare Schinzel said. "Knowing that they are going to a good cause is great."
At Millard West 14 clubs, teams and departments at the school have helped by volunteering to help provide different items to be placed in these bundles. Groups at the school such as cheer, journalism and the senior class board have decided to donate various products such as syrup and gloves.
"This is a good cause towards the community," cheer sponsor Kelsey Chastain said. "It is an easy way to donate to the families in the area that need it."
Donations can be made in the form of money or items that have been listed to help with this cause. Items on the list include food, clothing and toiletries. Starting November first donations can be donated and collected in the Counseling and Guidance Office. There will be a display made by the counseling secretaries of all the items collected which is also known as the "North Pole." November 16th will be the last day donations will be accepted to go to this cause.
In December the gifts will be picked and transported to the "North Pole" facility where all the gifts are packaged.  From there the selected families will go and pick up their care packages.
About the Contributor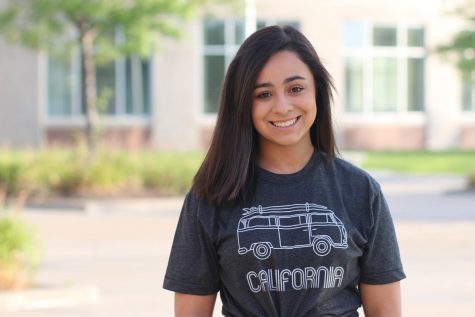 Jasmine Hermosillo-Padilla, Online Editor
Jasmine is a junior at Millard West and this is her second year on the CATalyst staff. She loves to meet new people and learn their stories and who they...