Student Council Surprise
Student Council sponsor receives overdue recognition
Hang on for a minute...we're trying to find some more stories you might like.
24 years. 1728 meetings. Countless hours at school dances and volunteer events. This is just a taste of how much time social studies teacher Mark Klein has put into Student Council.
On Friday, October 19, Klein received the Warren E. Schull Adviser of the Year award at the Nebraska State Student Council Convention, an award given out every year to a Student Council sponsor who shows excellence and dedication and who has been an advisor for three or more years. Each school can nominate someone when they register for the convention, and Klein was nominated by Student Council president, senior Emma Ahrenholtz.
"Mr. Klein has done so much for the school through his support of Student Council, but he never seeks any rewards for his work," Ahrenholtz said. "Many of us felt that he deserved an award for all of his hard work and dedication, so I nominated him."
The nominees are voted on by the Nebraska Association of Student Councils (NASC) executive board, which consists of both adults and high schoolers. The award was announced at the end of State. First a description of his time and effort to Student Council was given, and then his name was announced. He received a plaque and recognition in front of 39 Nebraska Student Councils.
Klein stepped up to the role of Student Council sponsor in 1995 because he liked former science teacher and now superintendent Jim Sutfin's idea of having an open Student Council, as opposed to a closed one, meaning anyone can attend the meetings. It was an new idea, but Klein was willing to give it a go because he believes in the importance of student leadership.
"If you would have asked me 24 years ago if I thought I would still be doing this, I probably would have laughed," Klein said. "I'm not sure how much longer I will do this, but it sure has been fun and exciting. I've had the opportunity over the years to work with so many fantastic students. I'm not sure if many students in the past even remember me, but I sure remember them. I will never forget them and what they have taught me over the years, and hopefully they learned something from me and Student Council as well. It's been very rewarding."
Klein's responsibilities as an advisor include facilitating Wednesday officer meetings and Friday open Council meetings, helping find and schedule events for the Council and purchasing materials required for any of the Council's projects. He currently co-sponsors the club with social studies teacher Ali Bragg.
"My favorite part of working with Mr. Klein is that he is my other half," Bragg said. "He always looks at things from a different angle and has years of experience. I learn from him all the time. He deserves this award because he is extremely hard working, caring and humble. In the 2 years he has been sponsoring Student Council he has never been recognized for his dedication and work."
After winning this award, Klein will have the opportunity to compete regionally and nationally for advisor of the year.
"I was very shocked," Klein said. "I was listening as they were reading the information, but I still hadn't put it together that it was me they were talking about. I have never won anything like that before in my entire life, so I was very surprised. I will always remember it."

About the Writer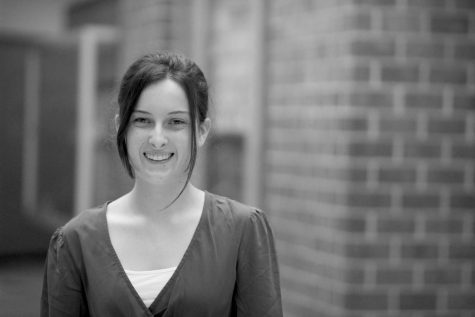 Alexandra Dobesh, Staff Writer
Alexandra is a junior and in her second year of Advanced Journalism. She enjoys writing entertainment and opinion stories. Outside of school, she is involved...