United Way Campaign
Millard West uses new Minute to Win It contest to bring in more student donations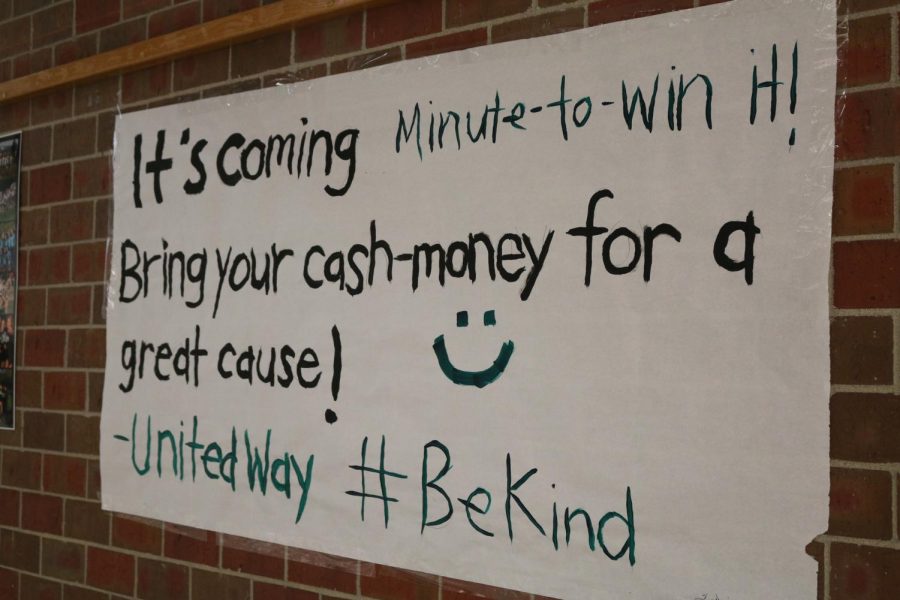 Once again it is time for The United Way Campaign, an annual event that helps local people. United Way is a non-profit organization collecting donations and investing to programs and people in need.
October 22nd-24th, Key Club sponsored the Millard West United Way Campaign. Last year Key Club hosted a Dodgeball Tournament to raise money for United Way. This year Key Club headed in a different direction with a "Minute to Win-It" game. Announcements over the intercom informed students about how the game works. Three randomly selected days Dr. Tiemann announced that students have until the end of the selected song to bring your counted cash in an envelope to the administration office. The class that brings the most money will win a class prize.
"Millard West contributes to the campaign by creating fundraisers each year to raise and donate money to the campaign," Key Club President Karina Dudley said. "Previously, we have hosted a dodgeball tournament, but this year we did not get enough participants and decided to do a Minute to Win it."
Key Club has strived to create a creative way to raise money. While many students enjoyed the dodgeball tournament and a lot of money was raised, this years Minute to Win-It campaign was much more successful.
"As an officer board, we decide how we want to fundraise for the United Way Campaign in September and submit a proposal to Dr. Tiemann," Dudley said. "After  receiving approval, we ask our members to help create posters to advertise as well as participating as volunteers for the event."
Key Club advertised the campaign this year with posters and announcements each day, in hopes of raising more than the previous years. MIllard West has always been a very supportive school to the United Way Campaign, but every year staff and students strive to do better than the previous years.  Out of all the Millard Public Schools the current "Greatest High School Participation" is Millard North High School. In 2017, MPS donations totaled to $43,772.
"Student donations were amazing this year," Key Club sponsor Ann Carmoney said. "The amounts of money we received will help many people."
This year was Millard Wests best year ever in student donations, tallying up $1,847 in total for the United Way Campaign. The staff also collected $1,387 which left Millard West with a total donation of $3,234.
"The feeling of donating just feels right," sophomore Jack Mulligan said. "My first block class participated pretty well, we all wanted to help. Just knowing that my donations will help people in need locally is cool."
Many Wildcat students know the importance of donating and every year Millard West continues to impress with their generosity.
"This was the best campaign ever from Millard West," Carmoney said. "Sixty eight classes in total donated on the first day."
With the contribution from the school, donations will help many people locally around the area.
About the Contributor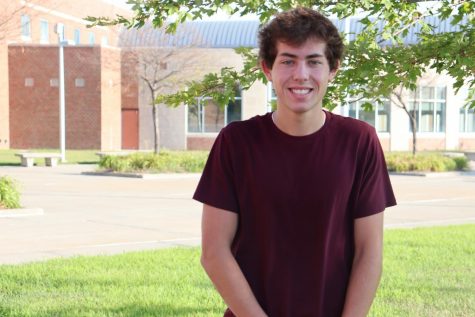 Noah Walls, Staff Reporter
Noah is a senior at Millard West and this is his third year in Advanced Journalism. Noah enjoys covering sports through broadcast and written stories....